Meghan Markle's Lavish Spending Offends Queen Elizabeth; Duchess Should Learn From Kate
Meghan Markle's lavish spending is offensive to Queen Elizabeth II.
The Duke and Duchess of Sussex have been criticized for spending $3.05 million in renovating Frogmore Cottage. However, this isn't the first time Markle was slammed for her lavish spending. The duchess' expensive clothing and extravagant baby shower in New York also raised many people's eyebrows.
According to Lebby Eyres from The Sun, Markle's extravagant spending is "likely to offend our frugal Queen." The monarch is famous for heating her sitting room with a two-bar electric heater and she wears the same Anello & Davide shoes until they wear out.
Meanwhile, Markle splashed $500,000 for her wardrobe last year, which is six times more than Middleton's $87,000. Among the Duchess of Sussex's most expensive dresses was the $104,000 Dior dress she wore during their trip to Morocco.
Angela Levin felt that it was wrong for Markle to spend so much for her wardrobe because she is already very beautiful and would still look stunning in outfits half the price. She went on to ask if it's due to lack of confidence or because she just wants to show everyone that she gets whatever she wants.
The royal commentator added that it is important for Markle to show "a little self-restraint" because many people in the U.K are having financial problems and they don't want to think the Duke and Duchess of Sussex to be on a "gravy train."
"Being royal isn't all about wearing the most expensive clothes and jewellery," royal commentator Ingrid Seward said.
"It's about representing the 'family firm', which means doing things with humility and dignity."
Levin believes that Markle hasn't grasped what it's like to be a member of the royal family. She urged the new mother to learn from her sister-in-law, Kate Middleton.
"Kate's had years to understand. And she's frugal by nature, making her children wear hand-me-downs. Meghan has to learn that," Levin said.
Just recently, Markle stepped out in a $1,800 wardrobe when she accompanied Prince Harry for a baseball game. An insider also said that she didn't regret her extravagant baby shower in New York despite the backlash she received after the event.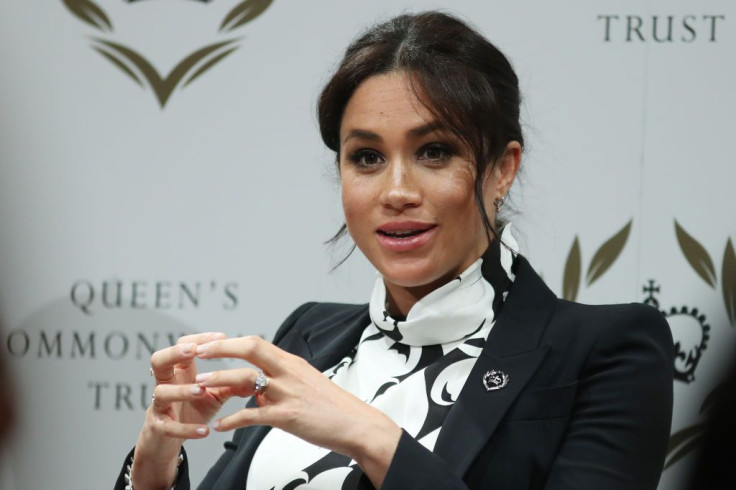 © Copyright IBTimes 2023. All rights reserved.