Meghan Markle Wears $1.8K Outfit On Recent Outing Amid Overspending Accusations
Meghan Markle wore another expensive dress in her recent outing.
On Saturday, the Duke and Duchess of Sussex made a surprise appearance at a baseball game. The couple watched the Boston Red Sox match against New York Yankees at the London Stadium.
For the outing, Markle wore an A-line dress by Stella McCartney. The black frock fell just above her knees, showing off her legs. It features a gold buckle detail that accentuated her post-baby figure. The outfit costs $1,035. The "Suits" star actress paired it with fashionable pointy flats from Aquazzura that retail for $737, Express first reported.
Unfortunately, for those who wish to purchase Markle's dress, the outfit is already sold out and is out of stock.
Just recently, the Duke and Duchess of Sussex were slammed for overspending for the renovation of their new home. Prince Harry and Markle spent $3.05 million to transform Frogmore Cottage into their dream house. Many were not happy because it was paid using public funds.
Spending for extravagant wardrobe isn't new to Markle. The duchess usually shed thousands of dollars for her dresses because she prefers couture designs.
Just like Markle, her sister-in-law Kate Middleton also wear customized outfits that usually come with big price tags. According to a designer, there's a reason why these outfits are expensive.
"The thing is having a couture design specially made for you can take several issues into account, definitely another celebrity not wearing the same design," designer Terry Fox said. "But there is so much more. Of course, there is the obvious such as an exacting fit and a beautifully coordinated ensemble with all the best there is of accessories."
Aside from expensive outfits, Markle has a staggering $75,000 jewelry collection. She reportedly owns 91 pieces which include seven necklaces, 23 bracelets, 26 rings and 35 pair of earrings. Markle's collection is more extensive compared to Middleton's because the Duchess of Cambridge only owns 60 pieces in her jewelry vault.
In related news, Markle received an intense backlash following her luxurious baby shower in New York that was estimated to cost over $200,000. However, according to an insider, Markle had no regrets about it.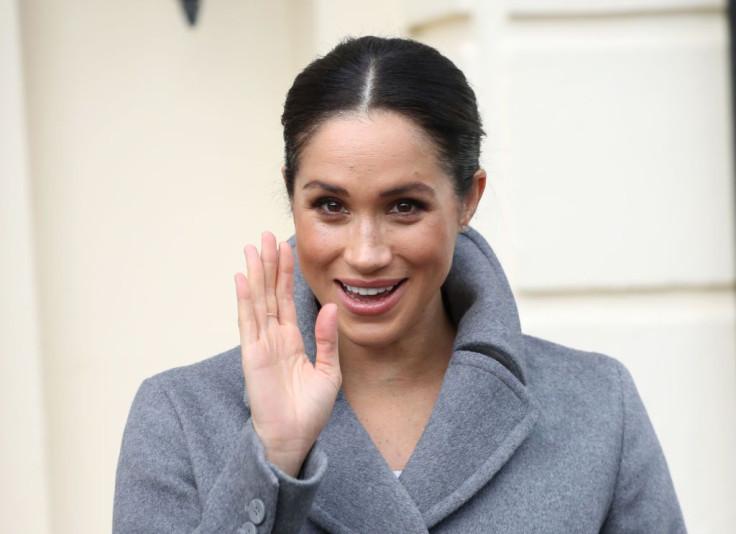 © Copyright IBTimes 2023. All rights reserved.