Meghan Markle's 'Prettiest Smile' Captured During South Africa Tour With Prince Harry
Meghan Markle's "prettiest smile" was captured during her South Africa tour with Prince Harry.
Last month, the Duke and Duchess of Sussex made an official visit to South Africa. When Prince Harry and Markle made a trip to Monwabisi Beach in Cape Town, the duchess donned a denim jacket, black jeans and flats. According to Hello!, Markle's outfit was "certainly a royal first for a royal lady on an official engagement."
During their trip, Markle was photographed sitting with the other ladies. The duchess is all smiles with her eyes closed and appears to be enjoying the moment.
"The prettiest smile," one netizen commented.
Another user commented in Spanish, "Send that smile to my country Chile we need it urgent."
While some royal fans felt that it was Markle's prettiest smile, other netizens felt that the duchess also had her worst look during the same trip. Prince Harry's wife made a solo engagement to the University of Johannesburg and donned a $170 Banana Republic outfit.
The outfit was similar to the Grace Wales Boner designer dress that Markle wore when she and Prince Harry introduced baby Archie to the world back in May. However, many felt that the camel colored belted-style trench dress did not suit her body frame.
One netizen wrote on Quora that the dress was a "terrible choice." According to her, the outfit highlighted the wrong parts of Markle's body.
"Honestly, this was Meghan's worst look on the South Africa trip. Everything was wrong with this dress as it highlighted her weaknesses," a different user wrote.
"She looked plump and dumpy in this dress. She is not fat but the dress makes her look heavier than she is. The length of the dress highlighted her scrawny chicken legs but it also contrasted with her heavy body not having much of a waist. The color of the dress was bland too. I just think Meghan with her luxury access to the best designers and fashion consultants could have done so much better."
In related news, according to a source, Prince Harry and Markle might leave the royal family for good. The Duke and Duchess of Sussex are reportedly planning to move to Africa.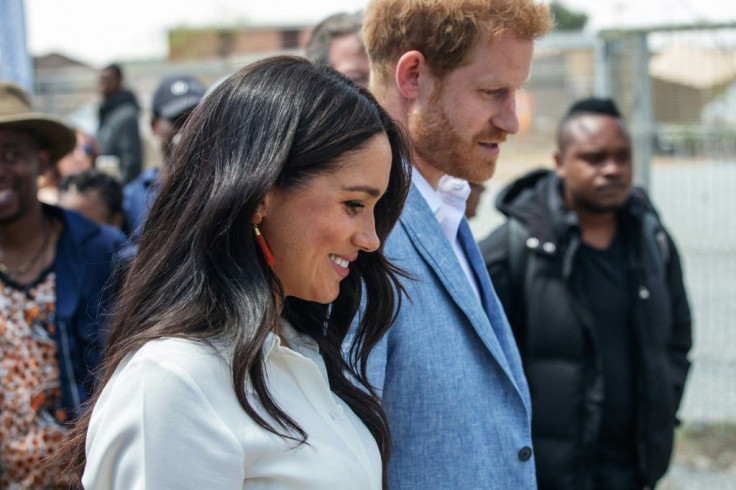 © Copyright IBTimes 2023. All rights reserved.