Meghan Markle's Sister Calls Out Sussexes' 'Repeated Invocation' Of Princess Diana Tragedy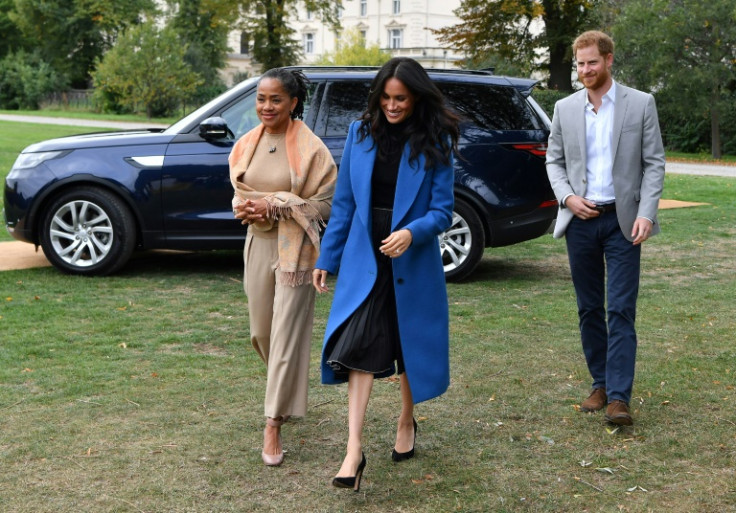 KEY POINTS
Meghan Markle's estranged sister Samantha Markle called the Sussexes' New York City car chase a "PR stunt"
She accused the Sussexes of using Princess Diana and her memory as a "cash cow"
Samantha claimed Meghan still hasn't reached out to their family following their father Thomas' plea for a reunion
Prince Harry and Meghan Markle have been accused by her estranged half-sister Samantha Markle of allegedly pulling a "PR stunt" and using Princess Diana and her memory to gain publicity.
During an interview with "7News Spotlight," Samantha weighed in on the Duke and Duchess of Sussex's claim that they were involved in a "near catastrophic" two-hour car chase with paparazzi in New York City on May 16 after leaving the Women of Vision Awards.
When asked about her reaction to the news, the "Diary of Princess Pushy's Sister" author suggested that she was skeptical of their claims and speculated that the couple appeared to be trying to evoke the death of Princess Diana, who died following a car crash in Paris in 1997 after being chased by paparazzi.
"Well, my first question was: a divine 'near catastrophic' chase? And it takes two hours to get two blocks in Manhattan with your car barely moving," Samantha told the interviewer. "So I thought it was a lot of drama, and it seemed to remind me [of] like this repeated invocation of the Diana tragedy. It seems like it's their golden ticket."
Samantha suggested that Markle and Prince Harry allegedly also exaggerated their experience with being pursued by paparazzi in their Netflix docuseries "Harry & Meghan," which was released in December 2022.
"I say that because even in the Netflix thing, they were sitting in the front of a car and my sister was like looking around and said, 'You see that pap on the bike?' Harry said, 'Where is he?' And then there was a camera shot through the car, and there was one guy on a bike. He didn't have a camera. There was nobody else around," Samantha claimed. "But they were supposed to be in a heightened state of paranoia as the paparazzi were following them. Nobody was following them."
"7News Spotlight" also showed a clip of New York City Mayor Eric Adams appearing to downplay the incident during a May 17 press conference, saying: "I would find it hard to believe that there was a two-hour high-speed chase."
Samantha then seemingly took a swipe at the couple and Markle's mother Doria Ragland, who was with them on the night of May 16, saying, "I think if anything is scary to the public, it would have been that Doria's makeup was melting."
The duchess' estranged half-sister went on to call the whole ordeal an alleged "PR stunt."
"I can't imagine how Prince William would feel about this repeated invocation of his mother, and still Diana and her memory seem to be a cash cow for these two. I think they have to let her rest," she claimed.
When asked if Meghan has reached out to her family since the airing of an April 30 7News interview in which her father Thomas Markle Sr. begged his daughter to reconnect and repair their relationship, Samantha claimed that the former "Suits" star has not.
"No," the author claimed. "And here's the thing, I think my father, like King Charles, [is] always extending the olive branch, even though owning sins is not on them to do so."
"[Neither] King Charles nor my father did anything wrong," she added of Thomas, who suffered a stroke last year. "In my personal opinion, you can only make concessions so many times [before] it gets to the point where you're not just extending the olive branch and being loving, you are being enabling."
International Business Times could not independently verify Samantha's claims.
Meghan hasn't been on speaking terms with her family for years now. Only the duchess' mother was present during her wedding to Prince Harry in 2018 after her father pulled out of attending the ceremony and walking his daughter down the aisle, citing heart issues.
Prince Harry and Meghan's publicist Ashley Hansen recently slammed the claims that the couple exaggerated the paparazzi pursuit in order to gain publicity.
"Respectfully, considering the duke's family history, one would have to think nothing of the couple or anybody associated with them to believe this was any sort of PR stunt," Hansen told Page Six in a statement. "Quite frankly, I think that's abhorrent."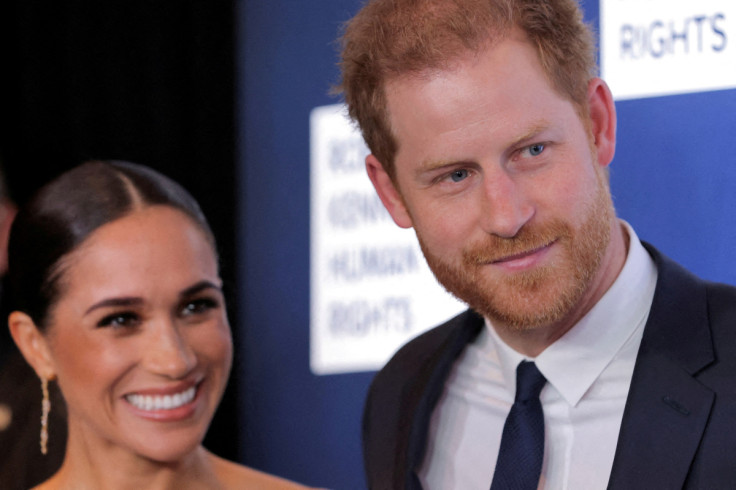 © Copyright IBTimes 2023. All rights reserved.