Melania Trump Forced To 'Fend For Herself'; FLOTUS A 'Modern First Lady'
KEY POINTS
Melania Trump as FLOTUS
Melania Trump and Ivanka Trump's relationship
Melania Trump and Donald Trump's relationship
Melania Trump is a modern first lady.
CNN journalist Kate Bennett shared crucial details about the first lady of the United States in her book "Free, Melania: The Unauthorized Biography." According to the correspondent, Melania has a "unique" quality that makes her a rare and modern first lady.
Bennett started by comparing the FLOTUS to her predecessors. She pointed out how Barbara Bush was being opinionated but beloved for her "grandmotherly persona." Hillary Clinton was privately engaged in cultural improvements but was dubbed a "meddler in West Wing policy." On the other hand, Michelle Obama was not fond of the restrictions of the White House, but she was publicly viewed as an "open and friendly" FLOTUS.
Compared to the three, Melania was very different because for almost three years in the White House, she remained a mystery. Also, she does something that the former first ladies didn't really do.
"From the start, an ambiguous participant, it was clear she had to fend for herself. A reluctant entrance to public life, fewer events, a smaller staff and a lower profile," Bennett wrote.
The CNN journalist added that Melania was "unique to a modern first lady" because she was defined as a spouse who is not joined at the hip with her husband President Donald Trump. Melania usually tweets and releases statements on her own without Donald's approval and sometimes in direct opposition to the POTUS.
"She has taken her own motorcades, cancelled a joint trip when headlines about alleged infidelity arose, with more rumours about how she lives and where she lives," Bennett stated.
Bennett added that Melania and Donald's daughter Ivanka Trump are splitting. The two women reportedly shared a warm relationship but the dynamic changed when they moved to the White House.
Melania didn't join Donald's campaign, so Ivanka stepped in. However, the FLOTUS reportedly felt that her daughter-in-law was already "invading her turf." Another source claimed that Ivanka and Melania are "cordial but not close."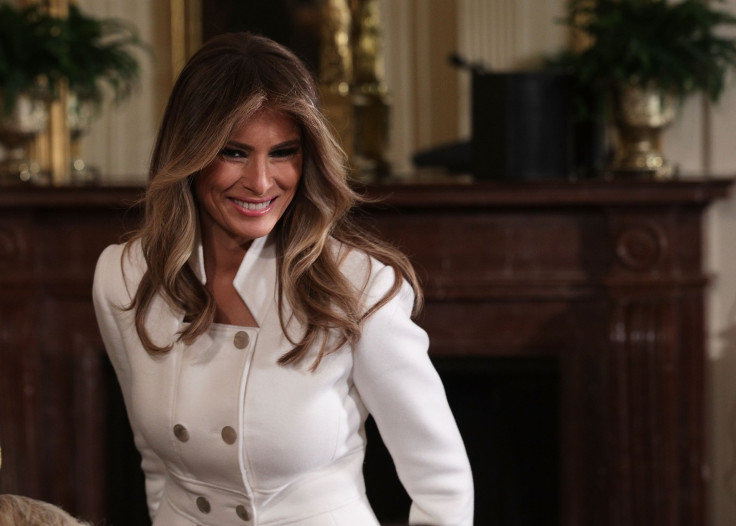 © Copyright IBTimes 2023. All rights reserved.