Ivanka Trump Just Like Dad Except For Plastic Surgery, Fillers, Twitter Says
KEY POINTS
Ivanka Trump first daughter
Ivanka Trump criticized by Twitter users
Ivanka Trump's alleged surgery
Ivanka Trump is just like her father Donald Trump except for her "plastic surgery and fillers."
Ivanka has been attacked by Twitter users for various reasons including her being unqualified to represent the country and recently, her connection to Christopher Steele. Many online users have also been attacking her for allegedly getting plastic surgery. Some also said that she's just like her father Donald.
"These people are users who only look out for themselves. Ivanka is her father except with a great deal of plastic surgery and fillers," one wrote.
A different netizen opined that Ivanka is a "corrupt capitalist con artist" similar to her "horrible" dad. Another user said that despite all the plastic surgeries Ivanka allegedly underwent, money can't fix the fact that she inherited Donald's "brain or lack thereof."
Another user said that Ivanka would look like her brother Eric Trump if she didn't get plastic surgery when she was a teen. Meanwhile, Le Nagzag claimed that it was Donald who forced the first daughter to get plastic surgery to "fulfill his twisted incest fantasies."
"Born Trump" author Emily Jane Fox also revealed that it was Donald who wanted Ivanka to get breast implants. The businessman turned politician who was famous for dating models wanted his daughter to be successful in her modeling career.
"Donald wanted it for her, bad, to the point where he suggested to friends that breast implants might help her along," Fox wrote. "When his friend confronted him about it, he denied that [Ivanka] was getting implants. At the end of the call, he asked, 'Why not, though?'"
In related news, Ivanka and Melania Trump are reportedly splitting. According to CNN correspondent Kate Bennett, the two women shared a warm relationship until they moved to the White House.
Donald's wife and daughter were reportedly cordial but not close. Melania allegedly felt that Ivanka was "invading her turf."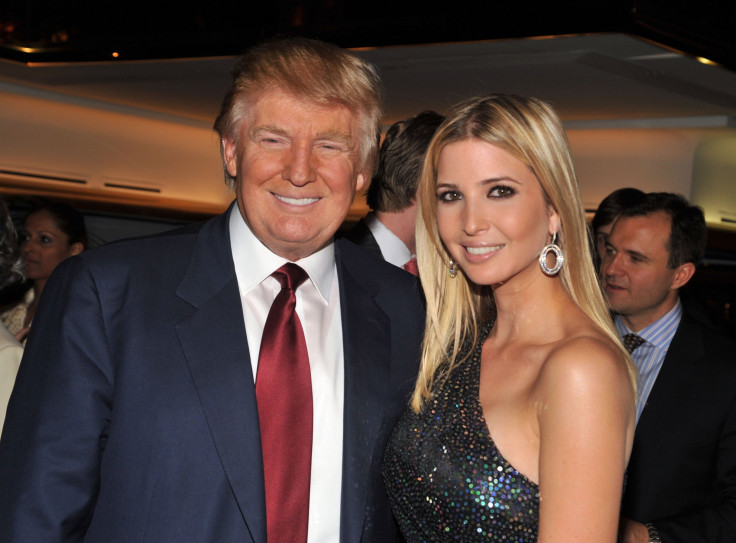 © Copyright IBTimes 2022. All rights reserved.
FOLLOW MORE IBT NEWS ON THE BELOW CHANNELS