Melania Trump, Ivanka Splitting; Friction Started In The White House, Journalist Claims
KEY POINTS
Melania Trump as FLOTUS
Ivanka Trump as first daughter
Melania and Ivanka Trump's relationship
Melania Trump and Ivanka Trump are reportedly splitting.
Melania and Ivanka are the key women behind President Donald Trump. CNN correspondent Kate Bennett described both as glamorous, fashionable, smart and savvy. For her, the first lady and the first daughter are equally powerful and influential.
Melania and Ivanka reportedly had a warm relationship in the last two decades. A source claimed that there is friction between the two, which started when they moved to the White House because they found their time there more challenging.
"It has created an odd dynamic that has left Ivanka and Melania Trump switching off front seat-back seat as the two women in Trump's orbit, a relationship that has created friction," Bennett wrote. "It was during Trump's presidential campaign that family life shifted to politics, and the dynamics changed as well."
The journalist noted that Melania was uninterested in the constant travel involved in her husband's campaign, so Ivanka stepped into her space. Donald's daughter is a seasoned public speaker and is comfortable in the spotlight, so she filled in for her stepmother's role during the POTUS' campaign.
Bennett noted how Melania and Ivanka in their own signature styles influenced Donald in signing the executive order ending the zero-tolerance separation policy. The president both recognized them when he signed it by saying that both his daughter and wife "feels very strong about it."
Due to the friction between Melania and Ivanka, the two women are reportedly splitting and will continue to do so, according to Bennett. However, they still share the same critical component, "the President's ear," and will remain to be the only two members of the administration with freedom and power of total job security.
In her book, "Free, Melania: The Unauthorized Biography," the author also said that Ivanka and Melania are "cordial but not close." The FLOTUS reportedly felt that her daughter-in-law is "invading her turf."
The White House already released a statement about Bennett's book. According to press secretary Stephanie Grisham, they worked with Bennett in good faith for her book but "sadly it includes many false details and opinions" from anonymous people who do not know Melania. Grisham added they are disappointed when journalists write books with false information to profit from the first family.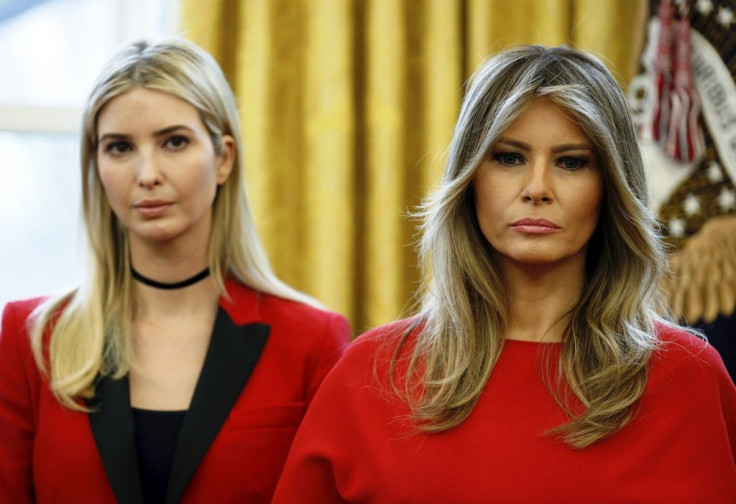 © Copyright IBTimes 2023. All rights reserved.