Melania Trump Humiliation: FLOTUS Mocked After Magazine Cover With Firefighter Resurfaces
KEY POINTS
Melania Trump was slammed by netizens after a magazine cover featuring her kissing a firefighter resurfaces
Twitter users wonder why Melania Trump hasn't been featured on magazine covers after becoming a first lady
Melania Trump would reportedly be featured on magazine covers if she were a democrat
Melania Trump was mocked by Twitter users after her magazine cover wherein she kisses a firefighter resurfaced.
Christopher Bonanos shared a photo of the first lady's magazine cover back in 2002 on Twitter. In the shot, Melania grabs a firefighter while kissing him on the lips.
"In 2002, we booked a model to pose on the cover of @nymag. We didn't know we'd hired the future First Lady of the United States. But we had," he wrote in the caption.
The post received various comments from online users with many humiliating the FLOTUS. Some questioned her visa while others mocked her for agreeing to do such posts just to earn money.
"Must have had a small budget for that shoot," one commented.
"Well, at least she has clothes on - for a change," another added implying about Melania's nude cover in another magazine.
"Apparently, she hadn't had the nose job at that time," @SamiBrady4 wrote.
"Well, this certainly explains how Melanie was able to obtain that H1-B Visa! Special skills on full display," @DDona20 added.
Meanwhile, some showed support for Melania by praising the FLOTUS as a model. One even asked Bonanos why the magazine hasn't featured Melania now that she's the first lady of the country.
Many online users have been questioning why no magazines feature the FLOTUS on the cover unlike the other first ladies when she is very stunning. They also have various speculations about the issue.
"That's because they are jealous. We've never had any First Lady who was as beautiful as Melania," @Youme313 commented.
Meanwhile, a letter published on Mercury News recognized the bad treatment Melania received from the media. According to the author, the press has nothing good to say about the FLOTUS, but if she were a democrat she would likely score a magazine cover.
"If she were a Democrat, she would be on the cover of every fashion magazine, but since her husband, Donald Trump, is our president, they treat her just awful," the letter read.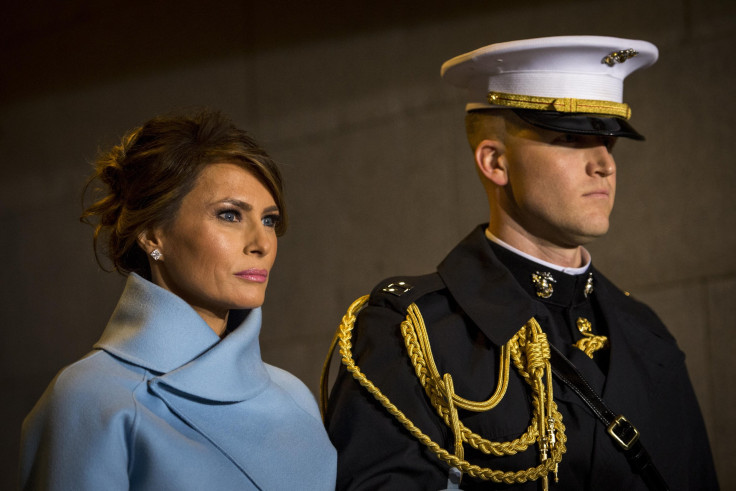 © Copyright IBTimes 2023. All rights reserved.