Melania Trump Would Be On Magazine Covers If She Were Democrat, Letter Claims
Melania Trump would be on fashion magazine cover if she were a democrat and fashionable.
A letter published on Mercury News recognized the bad treatment the first lady experienced from the media. No matter what she does, the press have nothing good to say about her.
The writer added that Melania has more grace and poise than any first lady. Also, the FLOTUS is very elegant and would be on magazine cover if she was not a Republican.
"If she were a Democrat, she would be on the cover of every fashion magazine, but since her husband, Donald Trump, is our president, they treat her just awful," the letter read.
Twitter users were quick to react on the letter. According to them, there are various reasons Melania wasn't featured in magazine cover.
One user said that the first lady is phony inside and out and the majority of the Americans don't want her husband in the office. Magazine companies want to sell their papers so that's why they do not feature Melania. One said that she will not buy a magazine with Melania on it.
Another user said that if Melania did something useful or meaningful there will be a reason to feature her in magazines. A different netizen opined that Michelle Obama graced the nation but Melania has disgraced it.
Meanwhile, another user said that Melania is not fashionable and she wears clothes that neither fits nor flatters her. Another user agreed and said that the FLOTUS' choice of fashion is "ugly and appealing" before adding that Melania is no "Jackie or Michelle by light years."
Although many agreed that they do not want Melania on a fashion magazine cover, many also wanted to see her on People of the Year list which featured Jennifer Aniston, Jennifer Lopez, Taylor Swift and Michelle Obama.
According to several Twitter users, Melania deserves it more. One said that Melania compared to the ex-FLOTUS has accomplished a lot as the first lady with her kindness, charities and beauty.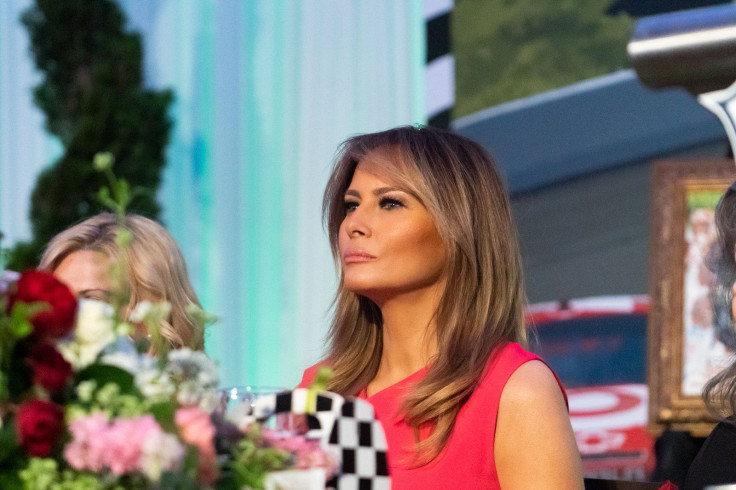 © Copyright IBTimes 2023. All rights reserved.