Melania Trump Praised After 'Be Best' Campaign Sparked Backlash; Critics Post FLOTUS's Nude Photos
Melania Trump is, undeniably, one of the most talked-about members of the first family. Though she has been working very hard to promote her campaigns, critics continue to drag the FLOTUS down. Some of her detractors even use racy photos from her past modeling career to attack her on social media.
Fortunately, Melania still has her close pals and family members to protect her. Kathy Ireland, in a recently released interview, stepped forward to defend the wife of President Donald Trump from her detractors. The Kathy Ireland Worldwide CEO also commended the FLOTUS for her "Be Best" campaign.
"She's doing a wonderful job," Kathy said of Melania Trump during an episode of Yahoo Finance's "Influencers with Andy Serwer" interview series. "I don't think there is any time that bullying is OK for anybody. There's never a time when that's OK and it's irrelevant whether or not somebody agrees. It doesn't give anyone the right to mistreat someone," the former model went on.
Kathy Ireland, however, refused to comment when asked if some of President Donald Trump's tweets can be considered as cyberbullying. "When I'm in my business capacity, I don't get into politics because our team is wonderfully diverse and made up of people of every belief and thought," she responds. "So to honor that, I don't. But I will say that bullying of any kind, I strongly disagree with it," Kathy continued.
The recent statements of the business magnate came just hours after explicit photos of Melania Trump made its way to social media again. Critics started reposting the FLOTUS's nude photos after she celebrated Hanukkah at the White House on Wednesday.
One netizen shared an old snap of an unclothed Melania Trump while lying down the bed. Another detractor posted a series of racy photos that showed the naked Melania together with another female model. The FLOTUS has yet to respond to these harsh online antics.
Meanwhile, CNN reporter Kate Bennett revealed, as per The Guardian, that Melania Trump thinks President Donald Trump has nothing to do with the publication of her nude pictures in 2016. However, the journalist, in her "Free, Melania: The Unauthorized Biography" book, said that the FLOTUS suspects Roger Stone as the main person who made a way to circulate the controversial photos. The American political consultant who has yet to comment on Kate's claims.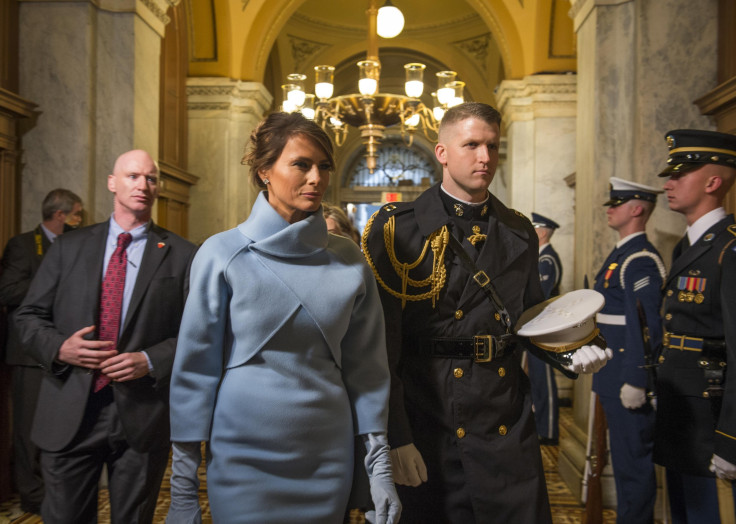 © Copyright IBTimes 2023. All rights reserved.