Melissa Gorga Reacts After Teresa Giudice's Husband Luis Ruelas Calls Joe Gorga 'Good Guy' Amid Feud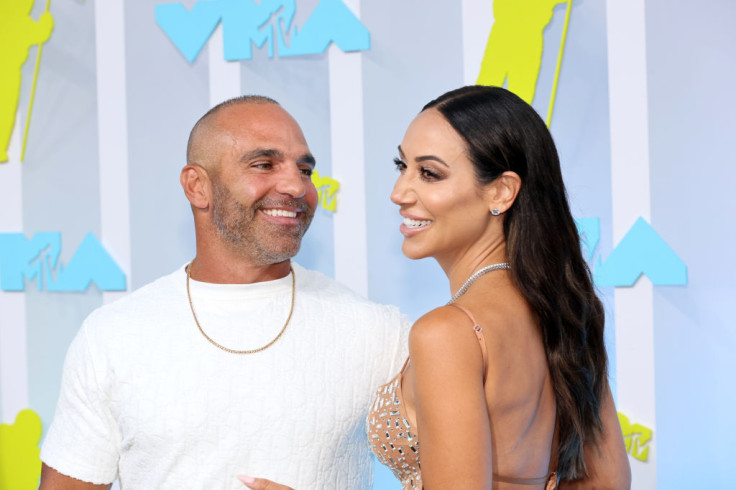 KEY POINTS
Melissa Gorga said they didn't know why Luis Ruelas complimented her husband, Joe Gorga
Melissa added that they were also confused, noting that there were a lot of ups and downs and inconsistencies
Joe said it was nice for Ruelas to consider him a "good guy," adding that he is too good, which is a problem
Melissa Gorga seemingly addressed the inconsistencies in their family feud.
Melissa is as confused as fans by the "inconsistencies" of her feud with co-star and sister-in-law Teresa and her new husband, Luis "Louis" Ruelas, who seemingly praised her husband, Joe Gorga, by calling the latter a "good guy."
"We don't know," Melissa told Page Six at the TPG Awards Thursday night. "It's very confusing. There are a lot of ups and downs and a lot of inconsistencies, so we're wondering as much as you are."
Joe gave a more magnanimous response. "It's real nice" of Ruelas considering him a good guy, Joe said.
"I am a good guy. Too good! That's the problem!" he added.
Giudice's new spouse spoke about her brother for the first time last month. Ruelas recalled the first time he met his brother-in-law.
"The first moment I met Joe, I would even say both of us became very vulnerable within the first 10 minutes of the conversation," Ruelas said. "He talked about my work as a man, working through s—t and all that stuff, like, you just like open up to him. Joe's the kind of guy you can do that to, or with."
Joe and Giudice have been feuding on and off for 13 years. At BravoCon 2022 in October, Joe spoke about his falling-out with his sister and said it was "ruining" his life, so he wanted to focus on the things he was grateful for.
"At this point, I just don't know what else to say. I'm tired. I'm tired of talking about this for 13 years," he told Page Six, referencing the ups and downs in their sibling relationship.
"I'm 48 years old, and I'm happy that I woke up this morning and happy that I have healthy kids, a beautiful wife, a beautiful life, and I just want to be happy, man," he continued. "This kind of drama is ruining my life."
Melissa and Joe skipped Giudice and Ruelas' wedding. During a special episode of "Watch What Happens Live with Andy Cohen" filmed during BravoCon, the host asked Melissa whether she thought Giudice and Ruelas' marriage would last longer than her husband's stand-up comedy career.
Melissa refused to answer. However, Joe decided to answer it saying, "I'm gonna answer the question. My stand-up career, baby!"
Giudice reacted after her brother's statement in her new podcast, "Namaste B$tches."
"That's not my brother. Like, I don't know who he is now, like, what kind of character he's trying to play," Giudice said.
"I was hurt by it. Luis was hurt by it. I mean, as everyone saw, he did not come to my wedding," she added. "That hurt us, and by what he just did at BravoCon, that's very mean-spirited, very sad."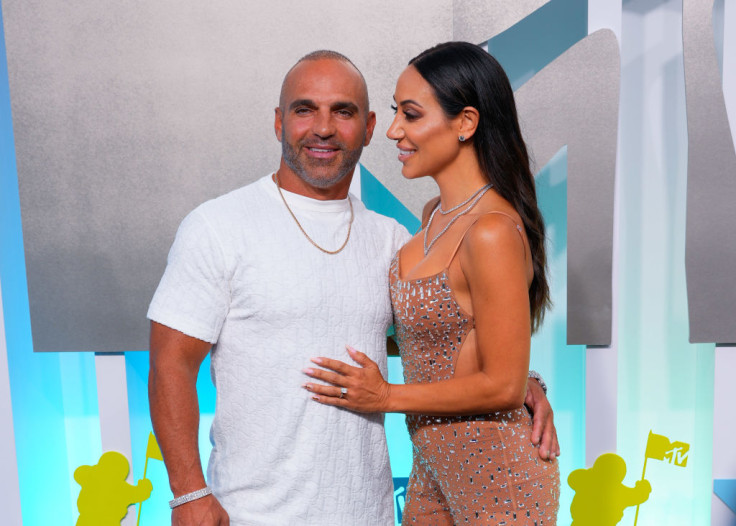 © Copyright IBTimes 2023. All rights reserved.
FOLLOW MORE IBT NEWS ON THE BELOW CHANNELS