Melissa Harris-Perry Will Not Appear On MSNBC Show Until Further Notice In Protest Over Being 'Silenced'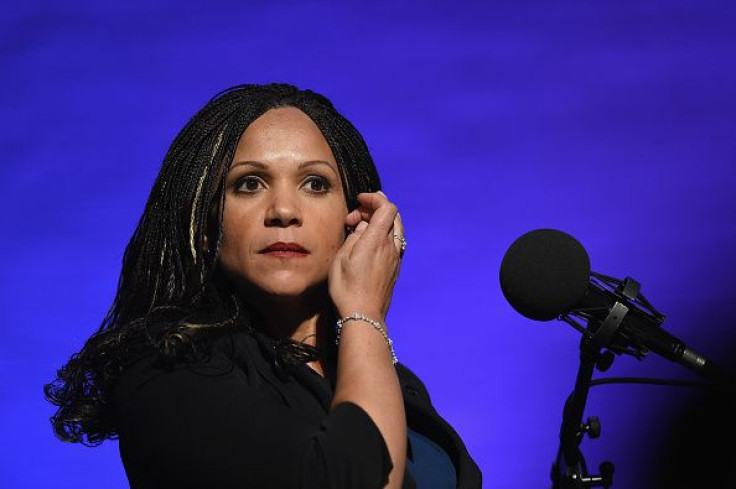 MSNBC host Melissa Harris-Perry will not appear on her show Saturday and won't return until she can do "autonomous work," she said in an email to her staff posted by a former staff member on Medium.
"I have stayed in the same hotels where MSNBC has been broadcasting in Iowa, in New Hampshire, and in South Carolina, yet I have been shut out from coverage," Harris-Perry wrote in the email. "I have a PhD in political science and have taught American voting and elections at some of the nation's top universities for nearly two decades, yet I have been deemed less worthy to weigh in than relative novices and certified liars."
Harris-Perry's show has been pre-empted in recent weeks by presidential coverage, often enough that CNN media reporter Dylan Byers had inquired repeatedly about its fate. She told the New York Times that last month, her show's graphics and branding had been replaced by MSNBC's standard tagline, and she was told to focus on the election during her last broadcast Super Bowl Sunday.
Harris-Perry said it was not just the fact that she was sidelined but that she wasn't permitted to do the types of shows focusing on issues of racism and diversity — and often discussions that were legitimately academic, especially for cable news — when she was put back on the schedule this past weekend. She said MSNBC executives Andy Lack and Phil Griffin determined that she'd be back Saturday, implying they were responsible for pre-empting her show. She also said the decision was only about the network trying to save face.
"After four years of building an audience, developing a brand, and developing trust with our viewers, we were effectively and utterly silenced," Harris-Perry wrote in the email. "Now, MSNBC would like me to appear for four inconsequential hours to read news that they deem relevant without returning to our team any of the editorial control and authority that makes MHP Show distinctive."
"The purpose of this decision seems to be to provide cover for MSNBC, not to provide voice for MHP Show," she said. "I will not be used as a tool for their purposes. I am not a token, mammy, or little brown bobble head. I am not owned by Lack, Griffin, or MSNBC. I love our show. I want it back."
MSNBC hosts Joe Scarborough and Mika Brzezinski have been under fire this election season for being too close to GOP front-runner Donald Trump, allegedly watching New Hampshire returns in his hotel room — which they have loudly refuted. In a statement provided to the New York Times, a spokesman said that many of the network's other daytime shows have dealt with unscheduled interruptions related to breaking political news.
"[Harris-Perry's] reaction is really surprising, confusing and disappointing," the spokesman said.
© Copyright IBTimes 2023. All rights reserved.