Memes Abound After Elon Musk Sets Foot Into Twitter HQ With A Sink
KEY POINTS
Musk tweeted a video that showed him entering the headquarters carrying a sink
A judge ordered the billionaire to seal the deal by Friday or proceed with a trial
Some Twitter users are hoping Musk will change the platform for the better
Memes and reactions have flooded Twitter hours after Tesla CEO Elon Musk posted a video of him entering Twitter's headquarters in San Francisco on Wednesday, carrying a sink. While some users urged the tech billionaire to take the social media platform's reins, others questioned his true motives.
"Entering Twitter HQ – let that sink in!" Musk captioned the video which shows him smiling as he walks in with a sink.
A Delaware court judge has ordered Musk to complete his Twitter acquisition by Friday or a trial filed by the company against the SpaceX founder and CEO will push through, Reuters reported.
Many have taken Musk's walking into the Twitter HQ as an indication that he is close to taking over the company after months of back-and-forth accusations between the warring sides.
Also on Wednesday, the Wall Street Journal reported that banks have started turning in funds to back Musk's Twitter acquisition. Multiple banks previously committed to a combined $13 billion to help Musk buy the platform for $44 billion. Other investors include venture capital organizations.
Twitter users were sent into a frenzy following Musk's tweet, with some expressing joy at what it meant, while others sought to present the possible downsides of having Musk take over the company.
In one post, a Twitter user edited a photo of Thanos snapping his fingers and replaced the Marvel villain's face with that of Musk. Under the Thanos-turned-Musk photo is another picture depicting employees disappearing into thin air, imitating the wipe-out power of Thanos when he snaps his fingers.
Last week, reports emerged about Musk supposedly planning to cut as much as 75% of Twitter's total workforce when he closes the deal.
One meme edited a photo that depicts Musk as the leader of a team that appears to be rather unpleased about being in a meeting with the chief.
Another meme shows Musk "harvesting" a plant in a field of verified Twitter users.
Other memes mostly sent the same message: that Twitter will see changes once Musk takes over.
Meanwhile, others opted to take the matter more seriously as they commented on what they think will change after Musk becomes the social media platform's chief.
Speaking about what Musk may do if he successfully acquires Twitter, one user noted that the billionaire "won't do anything that negatively impacts earnings."
Another user gave the tech billionaire some advice, noting that Musk is "now Twitter's employee, so you have to do what they saw whether you like it or not."
Another user said that if he seals the Twitter deal and reinstates former President Donald Trump, the ex-president will use the platform "to incite the next insurrection. That will be on you too."
Some pointed out that Musk's takeover may become disadvantageous in the long run.
Other users congratulated Musk in advance for his progress with the acquisition, even as the world waits for official news on the acrimonious deal.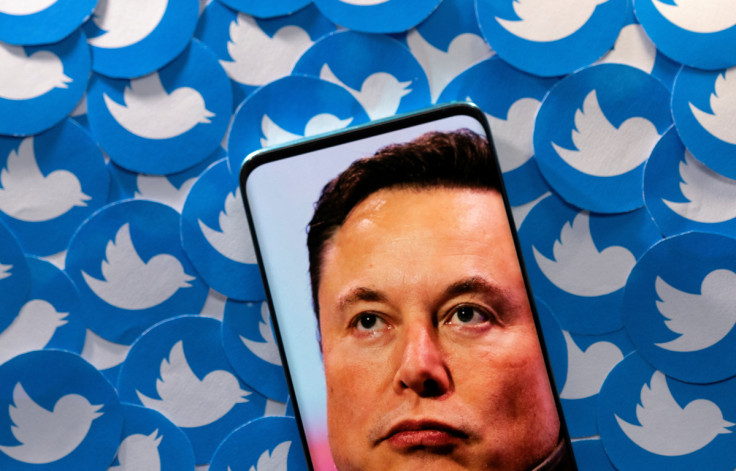 © Copyright IBTimes 2023. All rights reserved.