Mexican Telenovela Star Being Sued For Slapping Reporter On Red Carpet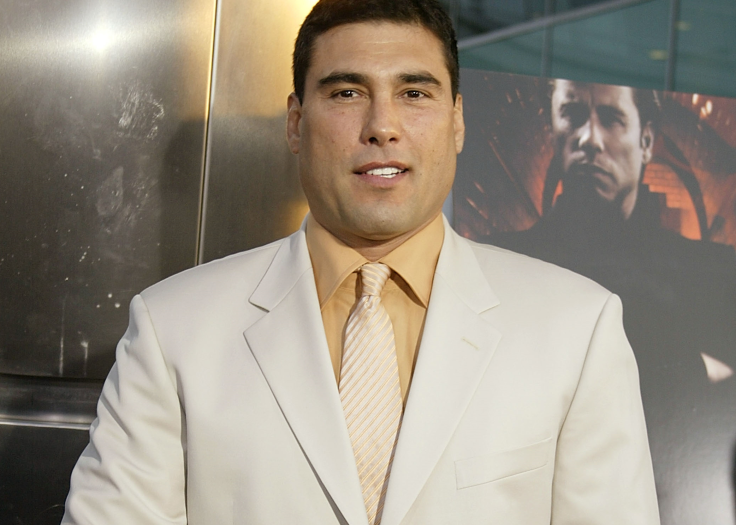 Mexican telenovela star Eduardo Yáñez is being sued for slapping a reporter at a Los Angeles red carpet earlier this month, reported TMZ Monday.
Paco Fuentes, a reporter with Univision's show "El Gordo y La Flaca," is suing Eduardo Yáñez for assault, battery and emotional distress after the actor slapped him during a red carpet interview. The incident is shown in a now-viral video. After Fuentes asked Yáñez a personal question that the actor was reluctant to answer, he slapped the reporter. According to Fuentes, the slap made those around him "literally freeze in shock."
Fuentes asked Yáñez about his thoughts on someone who had to start a GoFundMe page to help with car repairs, alluding to Yáñez's son who did just that. Fuentes asked Yáñez why he was not helping with repairs. Yáñez repeatedly said he did not like to talk about his personal life, but Fuentes continued to press the subject.
Fuentes told Yáñez the public was concerned with his son and that he was simply the messenger relaying the questions. After throwing several insults at Fuentes, Yáñez proceeded to slap him, causing the reporter to back away. Fuentes visited the hospital because of a pain in his left ear resulting from the slap.
Univision released a statement condemning the attack.
"Univision News, the award-winning news division of Univision Communicators Inc. (UCI), the leading media company serving Hispanic America, condemns the act of violence perpetrated on October 10 by Eduardo Yáñez on Univision reporter Paco Fuentes," the statement read.
"Univision News demands respect for the physical safety of its reporters and expresses complete disapproval of any senseless act of violence against them. Censorship and acts of violence against journalists are reproachable no matter the source."
Yáñez appeared on "El Gordo y La Flaca" to apologize for his actions and said he takes his family and his private life very seriously. He is also under investigation by the Los Angeles Police Department.
© Copyright IBTimes 2023. All rights reserved.