Mexico's Grupo Elektra Closes $780M Deal For US Payday Lender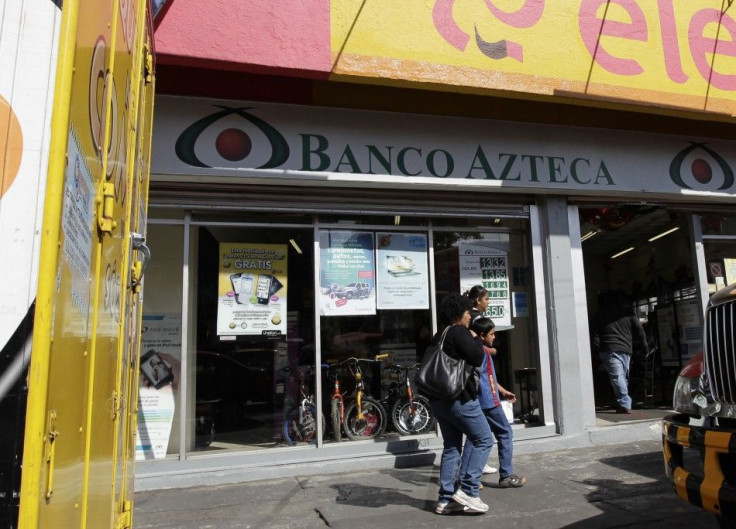 Mexico's specialty retailer and financial-services provider Grupo Elektra SA (BMV: Elektra) announced Monday it has completed the $780 million acquisition of Spartanburg, S.C.-based payday lender Advance America, Cash Advance Centers Inc. (NYSE: AEA).
Advance shareholders approved the deal, which pays $10.50 per share, according to Thomson Reuters. The price includes Advance's approximately $122 million in outstanding debt on top of its market capitalization of nearly $658 million.
Elektra, which aims for a share of the U.S. market in providing high-interest financial services to the poor, has profited greatly by targeting low-income customers who earn at least $400 a month.
Nearly half of the group's $3.7 billion in consolidated revenue in 2011 came from its bank, Banco Azteca. The bank, which operates inside Elektra showrooms, offers financing for consumer items, mainly big ticket white goods like refrigerators and washers. The company operates in Mexico and several other Latin American countries.
North of the border, Advance offers high-interest payday loans to cash-strapped customers from its approximately 2,600 storefronts in 29 U.S. states. Advance has said the company's headquarters will remain in South Carolina. The company's CEO John Patrick O'Shaughnessy agreed to remain at his post, according to Forbes magazine.
Grupo Elektra is one of Mexico's top listed companies and is headed by Mexican billionaire Ricardo Salinas Pliego. Salinas owns 70 percent of the stocks in the company, and despite recent stock losses he is worth $13.9 billion. The Elektra stock price fell in recent weeks as the Mexican bourse decided to change the way the company is weighted on its benchmark IPC Index.
Grupo Elektra also has partnerships with both Western Union and Moneygram. In 2010, U.S.-to-Mexico remittances were valued at more than $20 billion, mostly from Mexicans working in the U.S. and repatriating earnings.
© Copyright IBTimes 2023. All rights reserved.