Mia Khalifa Is Not Alone, More Porn Actresses Expose Abuse In Adult Film Industry
KEY POINTS
More porn actresses have come out to tell their horrifying experiences in the adult film industry
Some of the actresses claimed that they were beaten up while filming scenes
One said that her experience was extremely painful for her, mentally and physically
Mia Khalifa, social media personality and former pornographic actress is not alone in speaking out against the porn film industry. More porn actresses have now come up to disclose how badly they were treated while working in the adult film industry.
In an interview with Film Daily, a number of actresses working in the adult film industry opened up about their horrifying experiences and the problems they had to deal with in their career. All the actresses who did the interview spoke on the condition of anonymity.
One of the actresses revealed that she has been trying to "block" one of the scenes she did from her memory because she endured "severe abuse" from her male counterpart while filming it.
She said that her co-star kept "punching" her while wearing a gold ring on his finger. The woman shared that she had to "stop" filming because of the excruciating pain she experienced.
"One particular film was the most brutal, depressing, and scary thing that I have ever done. I have tried to block it out from my memory due to the severe abuse that I received during the filming. I actually stopped the scene while it was being filmed because I was in too much pain," the adult film star told the publication.
Another actress shared that she was "kicked" many times while shooting a scene. She said that it was very painful and requested the team to stop the shoot, but they did not oblige and "kept filming."
Meanwhile, one of the adult actresses alleged that she endured a lot of "scars" on the back of her thighs while shooting a film. Later in the discussion, she admitted that she had "consented" to do the scene but did not know that she would be treated so brutally on camera.
"I have permanent scars up and down the backs of my thighs. It was all things that I had consented to, but I didn't know quite the brutality of what was about to happen to me until I was in it," she told the media outlet.
Similarly, another porn star said that she got pregnant while working in the industry and had to abort the baby during the first month, which was "extremely painful" for her, both mentally and physically.
The revelations from the adult film actresses come a few weeks after Khalifa said that she suffered immense trauma while working in the industry. Her fans have started a petition to remove her videos from various adult websites. As of late, more than 1.8 million have signed that petition.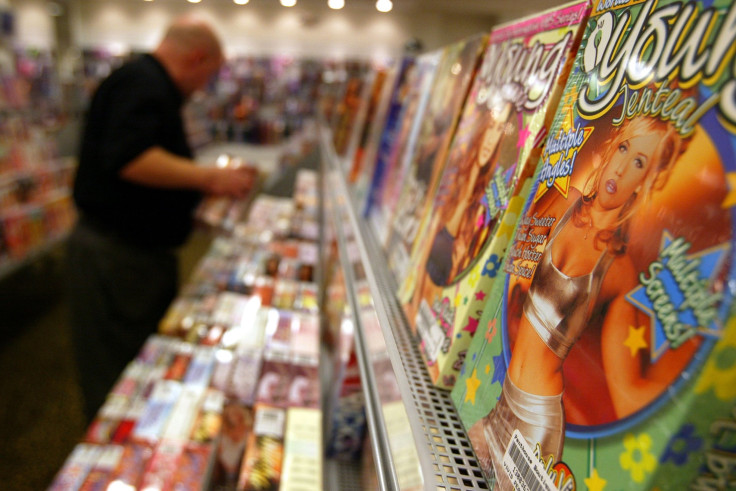 © Copyright IBTimes 2023. All rights reserved.