'MIB: International' Heading For $30 Million Weekend Opening Domestically, $100 Million Worldwide
Despite the massive success of "Avengers: Endgame," plenty of movies since then have seen mixed results in regards to the box office. "John Wick Chapter 3" ended up surpassing expectations in its opening weekend while "Godzilla: King of the Monsters" ended up underperforming.
And early projections show that "Men in Black: International" could be heading for a similar performance.
The fourth entry in Sony's "MiB" series is currently tracking at $30 million at the North American box office. It would make "MiB: International" the lowest opening in series history, with the three previous films pulling in around $50 million on opening weekend. Sony is expecting for the overseas market to help buoy the film with a projected worldwide haul of around $100 million.
And there is still plenty of competition in movie theaters fighting for box office that could further cut into "MiB's" box office. The biggest competition is expected to come from "Secret Life of Pets 2" and "Shaft," which are expected to battle for the number two spot at the box office.
"Secret Life of Pets 2" is projected to pull in another $25 million after grossing $59 million opening weekend in North America, beating out "Dark Phoenix" for the number one spot. Meanwhile, "Shaft" is projected to pull in anywhere from $16 to $24 million for its opening weekend.
Other films in theaters that may chip into box office include "Aladdin," which currently sits at $240 million domestic, along with "Dark Phoenix" and "Godzilla: King of the Monters," both of which are looking to make up some ground after disappointing openings.
And there's still "Avengers: Endgame," which sits at $2.73 billion at the worldwide box office as it continues its push to break "Avatar's" record of $2.78 billion.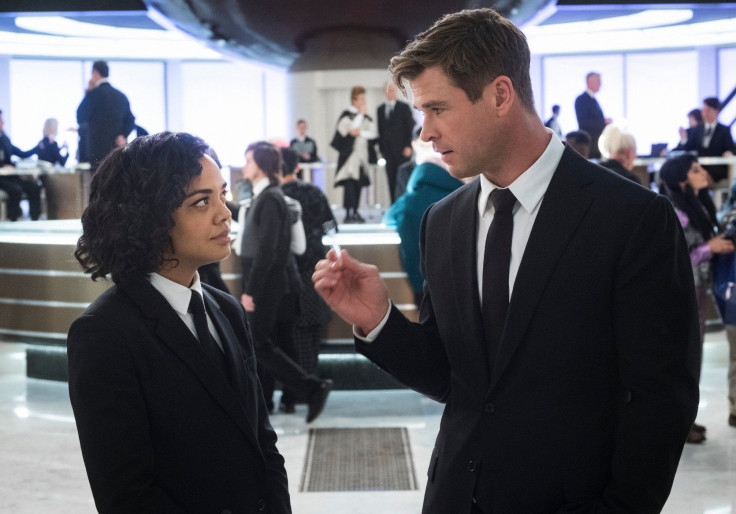 © Copyright IBTimes 2023. All rights reserved.