Michael Jackson Death Anniversary: Find Out Where Paris, Blanket And Prince Are 6 Years Later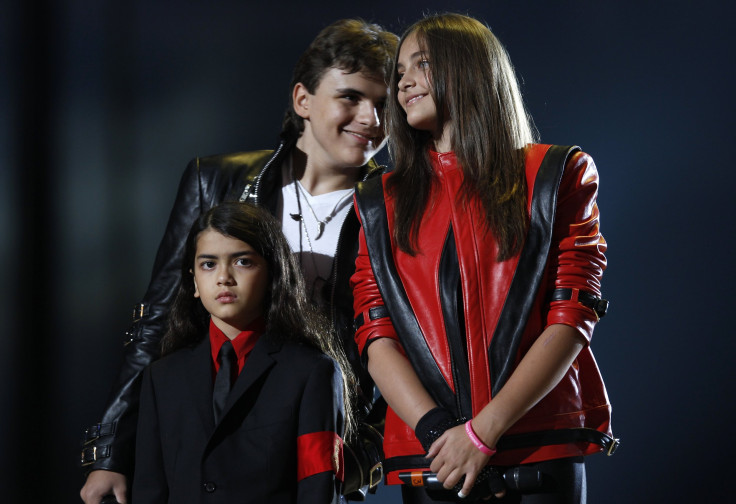 It's been six years since the King of Pop, Michael Jackson, tragically passed away and left behind his three children: Paris, Prince and Blanket. Since then, they've grown-up, one has graduated, another has gone on dates and the littlest one even changed his name. Although the home of Neverland Ranch Prince, Paris and Blanket once lived in is now for sale, the trio has remained close thanks to the care of Michael Jackson's family.
See what else Paris, Prince and Blanket have been up to these past few years:
Prince Michael Jackson
At 18-years-old, he's the eldest of Michael Jackson's children. After their father's death in 2009, the children moved in with their grandmother Katherine Jackson and older cousin T.J. Jackson. They've enjoyed a secluded family life since. Prince Michael recently graduated Buckley High School in Sherman Oaks, California. According to his Twitter account, Prince Michael will enter into the Class of 2019 at Loyola Marymount University.
Paris Michael Jackson
The 17-year-old had reportedly been attending a private boarding school in Utah, but has since come home to her family in Los Angeles. Paris has struck up a relationship with soccer player Chester Castellaw of Real So Cal. As any other teen, she's even shared a couple pictures on her Facebook page.
Prince Michael Jackson II or "Blanket"
The youngest Jackson boy has just turned 13, and upon entering middle school decided to change his name. Dropping the moniker Blanket, Prince Michael II now goes by Bigi at his private school, says Radar Online (via In Touch). Not only has Bigi made his first yearbook debut, according to a source he's also a "good student" who's known to help younger classmates.
© Copyright IBTimes 2023. All rights reserved.
FOLLOW MORE IBT NEWS ON THE BELOW CHANNELS