Michelle Obama Bashed Online, Called A 'Joke' And 'Brat' After Gracing People Magazine's Cover
Michelle Obama is, undeniably, one of the most loved former First Ladies in history. The wife of ex-President Barack Obama has even been compared to Melania Trump many times over, with the latter being the receiving end of most criticisms. Recently, Michelle graced the cover of People Magazine, where she talked about her life after leaving the White House and revealed how she and her husband have been coping up with their new life away from Malia and Sasha.
The revelations of the former FLOTUS in the latest issue of the magazine was met with mixed reactions from fans and critics alike. Michelle's critics expressed their thoughts on social media, with some claiming that she does not deserve to be given much attention.
"I have no interest in this has been. Where is our current #FLOTUS People?," one netizen wrote on Twitter. "He is irrelevant. Stop trying to promote this idiot," another one stated. "So done with this self-righteous brat. She gave us 'No Hope,'" a third netizen said.
"You should be so ashamed. Your magazine gives no notice to a great, smart First Lady because you hate President Trump so much. You deserve to go broke and eventually your magazine will be nothing but second rate," Mag Mae commented on People's tweet about its latest cover. "This is a BLATANT disrespect towards @FLOTUSby once again putting @BarackObama's husband on their cover. @peoplemag has been irrelevant for awhile but have now completely ruined their publication forever. @JoanRivers is laughing her ass off rn. #MichaelObama," Joe Ambrosi wrote. Michelle has yet to comment on these harsh remarks.
Amid the hate, avid followers of Michelle Obama showed her love and support. "Beautiful, inspiring. Author of a best selling book. We miss you," Jacki Henderson said. "Her book was a record-breaking making book. Her publisher must be beyond happy. Over 12M books sold. Countless audio versions sold. Thank You, #MichelleObama for being authentically, you!" Mary Frank stated. "It is always amazing to see her! Thank you for telling your story, Mrs. Obama! You have undoubtedly simultaneously inspired and soothed so many by allowing us to come with you on your journey and we are grateful for that, and you!" Annamarie Sieberns wrote.
Meanwhile, Michelle Obama revealed to People that she, previously, got anxious her memoir would not sell. The mom of two even shared that publishing the "Becoming" book is very different from serving as the FLOTUS for eight years. Aside from the American lawyer, Jennifer Lopez, Taylor Swift and Jennifer Aniston were also named as People Magazine's People of the Year.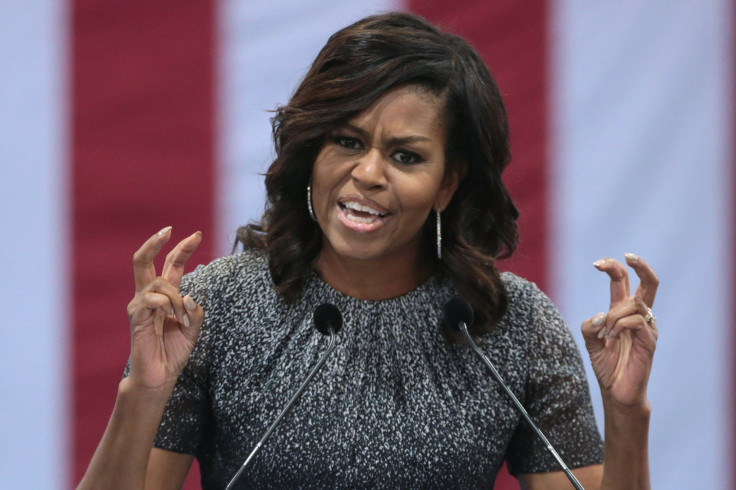 © Copyright IBTimes 2023. All rights reserved.