Michelle Obama Claps Back At Trump Over Baltimore Tweets: 'So Proud Of You All'
Former First Lady Michelle Obama added her voice to the many condemning as blatantly and completely racist President Donald Trump's tweets on Saturday assailing Rep Elijah Cummings (D-MD) and falsely portraying the latter's Baltimore district as a "disgusting, rat and rodent infested mess."
Mrs. Obama, however, did so in an ever so understated but classy way meant to uplift people and not malign them for the color of their skin. A few hours after Trump's tweets on Saturday afternoon, Obama honored the Lethal Ladies, a step-dancing team from Baltimore. She tweeted:
"On #NationalDanceDay, I'm shouting out the Lethal Ladies, a Baltimore STEP team who I saw perform back in 2017. I'm so proud of you all --and everyone who's dancing today!"
Innocent enough, but the impact of her message was in a video accompanying the tweet. The ladies in the video shout in unison:
"When someone is cruel or acts like a bully, you don't stoop to their level," says one of the women. "Our motto is ..." to which the girl dancers in unison replied:
"When they go low, we go high. Raise our standards to the sky."
The phrase, "When they go low, we go high," is Mrs. Obama's signature slogan in her campaign for equality and racial justice, which is now gripping the nation due to Trump's latest tweets against Cummings and African-Americans in general.
Cummings represents Maryland's 7th Congressional District, which is about 52 percent African-American and 36 percent white, according to U.S. Bureau of Census.
"Mr. President, I go home to my district daily," tweeted Cummings in reply to Trump's series of tweets, which the Republican Party defended.
"Each morning, I wake up, and I go and fight for my neighbors. It is my constitutional duty to conduct oversight of the Executive Branch. But, it is my moral duty to fight for my constituents."
Last week, Cummings said Trump's "go back" insult targeting four Democrat Congresswomen brought back memories of the racism he faced as a boy growing up in Baltimore in the 1960s. He said Trump's message was the same "very painful" racist insults he heard during childhood.
Trump also used racist language to criticize Rep. John Lewis (D-GA), a civil rights icon, and the Georgia district Lewis represents that includes most of Atlanta.
Trump's racist attacks against Cummings drew instant censure and repudiation.
Baltimore Mayor Bernard Jack Young tweeted it was "completely unacceptable for the political leader of our country to denigrate a vibrant American City like Baltimore, and to viciously attack U.S. Representative Elijah Cummings a patriot and a hero."
House Speaker Nancy Pelosi (D-CA) blasted Trump's tweets as racist. She said Cummings "is a champion in the Congress and the country f or civil rights and economic justice, a beloved leader in Baltimore, and deeply valued colleague. We all reject racist attacks against him and support his steadfast leadership. #ElijahCummingsIsAPatriot."
Pelosi was born in Baltimore while her father and brother were once city mayors.
Sen. Elizabeth Warren (D-MA), a frontrunner in her party's quest for its 2020 presidential standard bearer, told CNN Trump sending the tweets is "beyond insulting, it is disgusting."
Fellow 2020 candidate Sen. Cory Booker of New Jersey tweeted in part that "this is a moral, defining moment in America," adding, "Silence is toxic complicity."
Reps. Alexandria Ocasio-Cortez (D-NY) and Rashida Tlaib (D-MI), two of the four Democratic congresswomen Trump attacked last week and members of the House Oversight Committee, defended Cummings.
"Yo Trump, Hands off #ourchairman @RepCummings who is centered in American values that you will never understand. He is a fighter for the people & a leader you will never be," tweeted Tlaib. "While you go on vacations & tweet, @RepCummings held a hearing on high costs of medicine just yesterday."
Ocasio-Cortez tweeted of Cummings: "He makes the country better. You want to be on his team."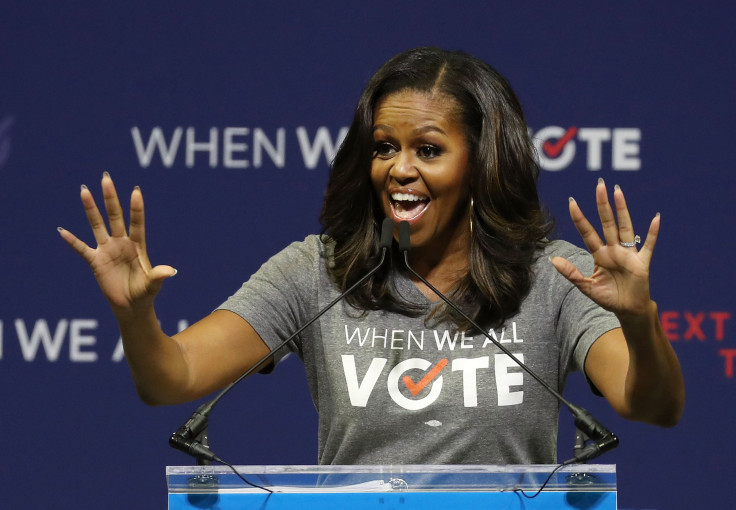 The Maryland chapter of the NAACP dubbed Trump's tweets racist and called for launching impeachment proceedings against Trump.
"These latest tweets reaffirm the NAACP Maryland State Conference's (MSC) position echoing the call of the National NAACP that this president must be impeached," said NAACP MSC President Gerald Stansbury.
"A nation is judged by how it treats its most vulnerable citizens, and we are ashamed of his rhetoric. America deserves a president who lifts our cities up, not one who heaps trash talk on them."
NAACP's delegates on Tuesday voted unanimously at the group's annual convention in Detroit to call on the House to begin impeachment proceedings against Trump.
FOR FREE to continue reading
✔️ Unlock the full content of International Business Times UK for free
offer available for a limited time only
✔️ Easily manage your Newsletters subscriptions and save your favourite articles
✔️ No payment method required
Already have an account?
Log in
© Copyright IBTimes 2023. All rights reserved.