Michelle Obama Heartbreakingly 'Treated Differently' From Other First Ladies; Ex-FLOTUS 'Earned Her Grace'
KEY POINTS
Michelle Obama made a heartbreaking confession about her time at the White House
Michelle Obama was treated differently from other first ladies
Michelle Obama had to earn her grace at the White House
Michelle Obama made a heartbreaking confession about her life as the first lady of the United States.
Before the ex-FLOTUS moved to the White House with her husband, Barack Obama, Michelle already knew that she was receiving a different treatment compared to the other first ladies that came before her.
While speaking with CBS, the former first lady said that she was also aware that she wouldn't get the benefit of the doubt just like everyone else.
"I would have to earn my grace, I knew that very clearly, and knew that would have to quickly define myself," Michelle said.
Barack's wife added that she was forced to prove to everyone that she was not only smart and strategic, but she was also willing to work as hard or even harder than the other first ladies.
However, proving herself also had some downsides. When everyone realized how competitive and strong Michelle was, Democrats and Republicans reportedly tried to take her out by the knees. Instead of being discouraged, the ex-FLOTUS constantly reminded herself of the strength of a black woman.
Meanwhile, Michelle has spoken about her time in the White House on multiple occasions. When she appeared on the "Tonight Show," the ex-FLOTUS said that there was only one phrase in her mind as she was leaving the Oval Office: "Bye, Felicia."
Michelle also said that a lot was going on that day. And even though they are no longer in the White House, the first lady is optimistic about the future of the country because of the hope and optimism that the younger generations possess.
Since leaving the White House, the former first lady has already published a bestselling memoir called "Becoming." She has also released a "Becoming" journal.
Michelle will also be launching an Instagram TV series about college students. The six-episode series is titled "A Year of Firsts," and it will premiere at the end of the month.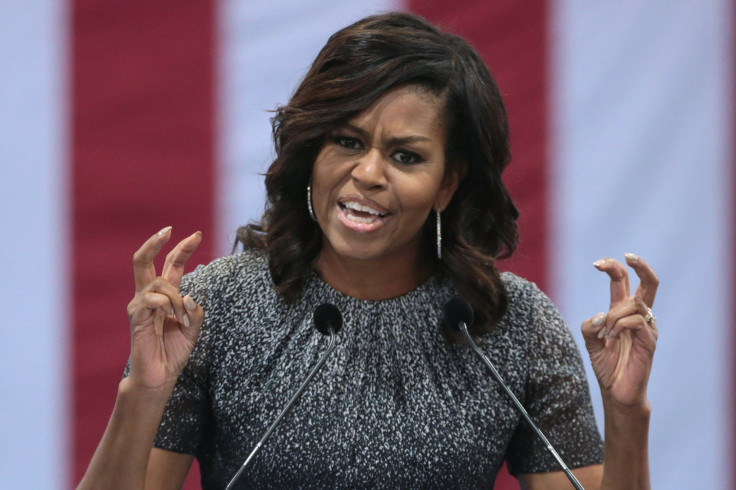 © Copyright IBTimes 2023. All rights reserved.