Michigan Jail Doctor Traded Candy, Cigarettes For Sexual Favors From Inmates, Lawsuit Says
A former doctor at a jail in Macomb County, Michigan, has been accused of sexually assaulting three female inmates who sued him for trading candies for sexual favors and taking photographs of them during medical examinations.
The doctor, identified as 54-year-old Steven Cogswell, had allegedly traded candies, tobacco, and other items in exchange for sexual favors from female inmates who were imprisoned at Macomb County Jail during August and September 2018. He was employed by Correct Care Solutions, a healthcare company that provides medical care for inmates.
Cogswell reportedly stopped working at the Jail on September 14, 2018 and had turned himself in the following month. He was charged with second-degree criminal sexual conduct for having sexual contact with three inmates and was acquitted of four other charges involving county prisoners in January 2020. He is currently serving a one-year sentence at the St. Clair County jail.
On Monday (April 27), in a civil lawsuit filed against him, Cogswell was also accused of taking photographs of inmates using his cell phone. The lawsuit also sued employees at Correct Care Solutions and the jail for an unspecified amount of damages, after failing to take action despite having known about the doctor's misconduct.
According to a lawsuit, the accused had misused his authorities to subject the women to various crimes including sexual abuse, sexual assault, battery, exploitation, discrimination, and degrading treatment.
"Cogswell manipulated and sexually assaulted female Macomb County Jail inmates by using his position of power and by holding tobacco products, candy, prescription medication, double mattresses, and other commodities over their heads," the lawsuit mentioned.
According to Jon Marko, the legal representative lawyer of the female inmates, one of the alleged victims accused Cogswell of having used his hands to inappropriately touch her pelvic and genital areas during medical checkups. The lawsuit also alleged that he had kissed her and gave her a pill.
Another female inmate accused Cogswell of penetrating her with his fingers multiple times during her visits. He had given her "M&Ms" and told her that he "wanted something in return". The lawsuit also mentioned that the accused then sexually assaulted her and had taken photos of the inmate with her shirt lifted and pants partially down.
A third inmate, who was convicted of manslaughter in September 2018, alleged that Cogswell had touched her inappropriately and sexually assaulted her.
"Doctor Steven Cogswell's heinous sexual misconduct involving vulnerable, incarcerated young women constitutes an egregious abuse of power. Who knows how many other women were abused and kept silent?," Marko mentioned in the lawsuit.
The identities of the victims were not revealed.
Meanwhile, Macomb County officials have not addressed the issue as of yet, whereas, Correct Care Solutions refused to comment on it.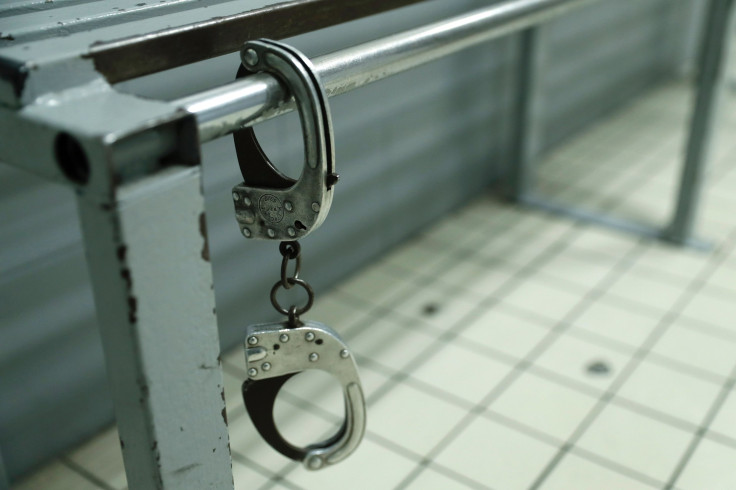 © Copyright IBTimes 2023. All rights reserved.