Michigan Mosque Lawsuit 2016 Update: Sterling Heights Sued By DOJ For Denying Construction Permit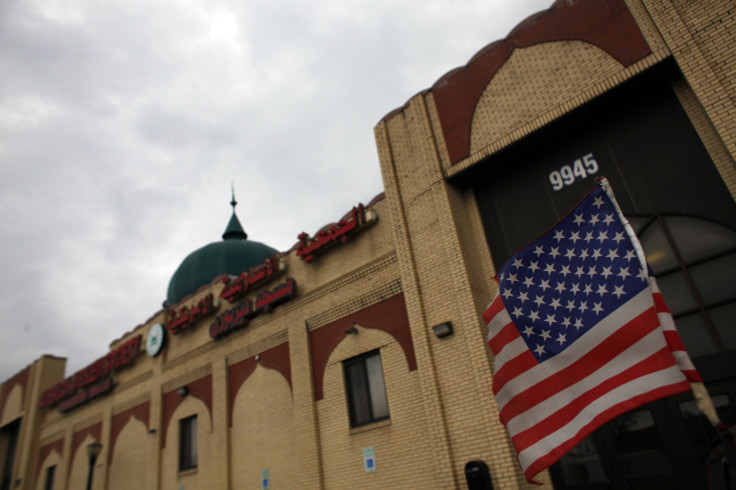 The U.S. Department of Justice (DOJ) filed suit against Sterling Heights, Michigan, Thursday for refusing to allow construction of a mosque. The lawsuit accused the Detroit suburb of violating the Religious Land Use and Institutionalized Persons Act of 2000, which prohibits religious discrimination.
The city issued a statement, saying it refused the construction permit because of the overall size of the project, a lack of parking and the project's incompatibility with adjoining properties.
The DOJ filed its complaint in federal court in Detroit, alleging Sterling Heights discriminated against the American Islamic Community Center Inc. in denying special land use approval for a mosque on five adjoining parcels of land and imposing "a substantial burden" on religious exercises.
The community center is located in nearby Madison Heights and was seeking to move because it needed more room for religious, educational and social needs.
"The complaint alleges that its current facility is overcrowded during important religious observances and lacks space for educational activities, youth activities and special events," the Justice Department said in a statement.
"The law prohibits the government from discriminating on the basis of religion or imposing a substantial burden on the exercise of religion when making land use decisions," U.S. Attorney Barbara L. McQuade said. "We are alleging that Sterling Heights discriminated against the American Islamic Community Center on the basis of religion and placed a substantial burden on the community's ability to exercise its religion by denying approval to build a mosque. We filed this lawsuit to protect the rights of all of our citizens to freely practice their religion and have a place to gather with members of their community."
Sterling Heights rejected the allegations in the complaint, saying the city is known as a "vibrant, inclusive community for residents and businesses that is safe, active, progressive and distinctive." It already hosts "two existing Mosques, a Sikh temple, a Buddhist Temple, Christian churches of various denominations and a BAPS Shri Swaminarayan Mandir," or a religious facility associated with a branch of Hinduism.
The city said it was surprised by the Justice Department's Civil Rights Division's decision to file the complaint, saying it had been cooperating with the inquiry.
"For many years, the city has been known in Metro Detroit as a premier community — in large part because of its diverse population representing a wide variety of cultures, ethnicities and race. One of Sterling Heights' most well-attended annual events is the ever-popular Cultural Exchange, wherein thousands of residents gather every year to celebrate and share their heritage with one another through food, dancing, art displays and other activities," the statement said, adding that talks with the Islamic Community Center continue.
The Justice Department's suit is the second it filed this week. It sued Culpepper County, Virginia, on Monday, alleging violation of the same law for refusing to issue a sewage permit for land purchased for a mosque by the Islamic Center of Culpepper. That complaint was filed in federal court in Charlottesville. The pump-and-haul sewage permit was needed because the land is unable to support a septic system.
"The complaint alleges that since 1992, the county has considered 26 applications and never denied a pump-and-haul permit to a commercial or religious use prior to the [Islamic Center]," Justice said in a statement.
© Copyright IBTimes 2023. All rights reserved.