Miley Cryus Posts New Salacious Picture On Twitter: Is This A Pathetic Pursuit For Attention? [PHOTOS]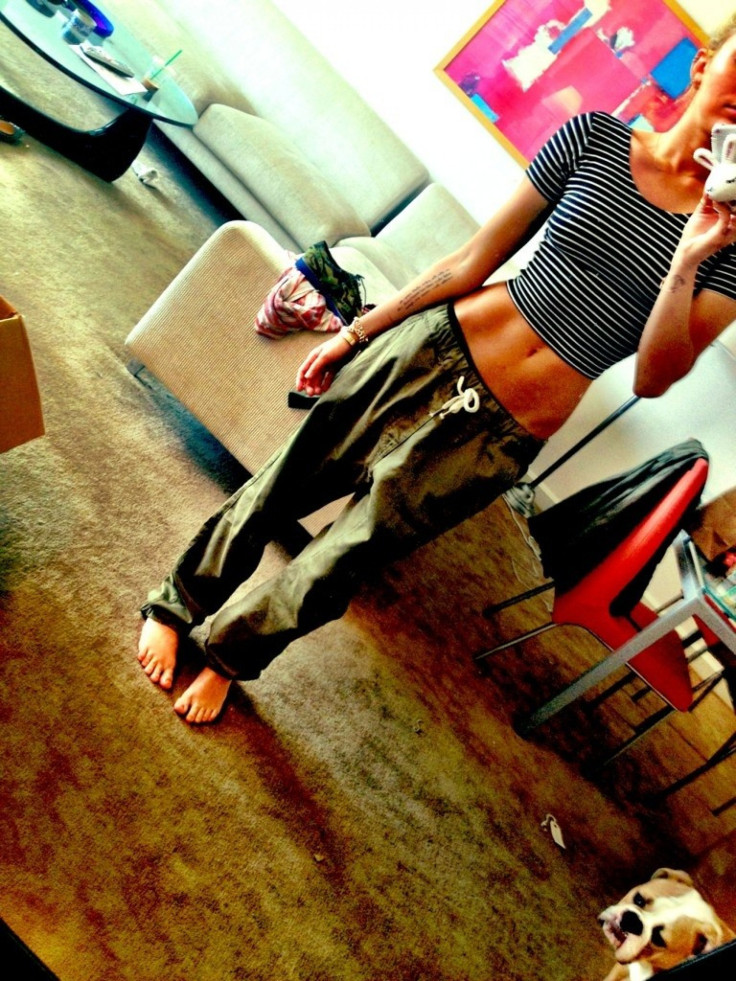 Miley Cyrus, the former "Hannah Montana" star, tweeted a salacious picture of herself beckoning her Twitter followers to check out her funky spandex pants -- while wearing a sheer white T-shirt that visibly showed her navy blue lace bra underneath.
Needless to say, practically no one is checking out her spandex pants -- unless of course they already gaze at her visible bra three or four times.
The "Party In The USA" singer made headlines everywhere when she cut off her lovely shoulder-length blonde locks for a punk-rock pixie cut.
Many people were really upset with the pop princess; one tweeter even wrote that she was "literally" crying over Cyrus' new do.
The singer and actress seems to be in loved with it though, posting new pictures of her cut from every angle and seemingly everywhere. In fact, once Cyrus' bun was cut off, she was uploading a new picture of her short cut almost every hour.
Now that nearly everyone has gotten wind that Miley Cyrus cut her hair, because of course that's something everyone needs to know, she posted a new picture wearing "CUHHH-RAZY" pants.
She tweeted along with the photograph, "it was just one of those CUHHH-RAZY pant days."
So what's her deal? The star's Twitter page says to "do all things with love," but is showing off loud pants while wearing a see-through shirt love?
People can't seem to get enough of Miley Cyrus between her engagement to hunky "Hunger Games" star Liam Hemsworth, rumored "nude" photos and now bleaching and cutting her hair.
Maybe this is Miley's attempt to do anything she can to stay in the spotlight: whether it's getting a new tattoo every other weeks or posting a new revealing photo.
Do you think this the singer's style, or a pathetic pursuit for attention?
© Copyright IBTimes 2023. All rights reserved.