Miley Cyrus, Liam Hemsworth Celebrate Halloween By Revisiting 'Last Song' Set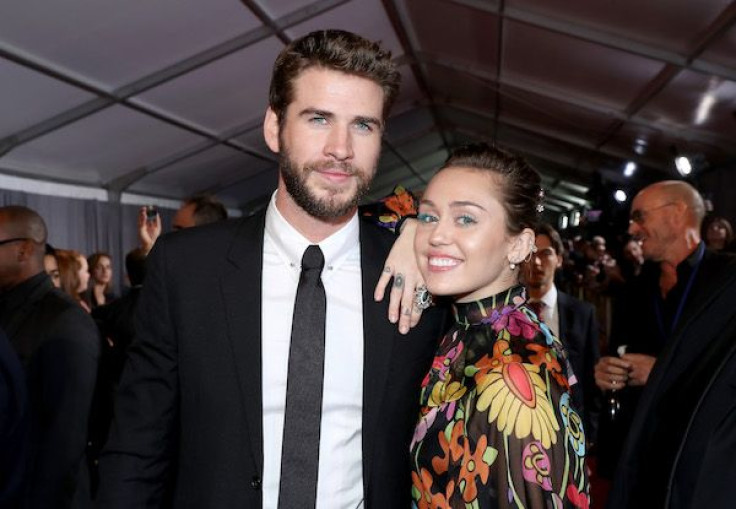 They're back to where it all started. Hollywood couple Miley Cyrus and beau Liam Hemsworth chose to celebrate Halloween this year at a place that's very special to them. The lovebirds are currently staying in Tybee Island and Savannah in Georgia — the set of their 2010 flick "The Last Song."
Just this past Tuesday, the singer and the actor were spotted strolling the Savannah and enjoying a chitchat on the chilly day. Tybee Island and Savannah are special to the two since this is where they first met, worked together and ended up falling in love, as per Savannah Morning News.
Eight years ago on Tybee Island, the two shared their first kiss for the big screen adaptation of Nicholas Sparks' novel. Hence, it should not come as a surprise that the engaged couple chose the island to be their destination for their holiday trip. Speaking of engagement, Cyrus and Hemsworth made no effort to conceal their engagement bands during their getaway. The pair were photographed wearing their matching blings.
The sighting of their relationship bands apparently led OK! Magazine to conclude that the Hollywood stars already tied the knot. The publication's insider even dished, "Miley is absolutely over the moon since she and Liam took the plunge and exchanged vows. Words cannot describe how much love they have for each other and they know they want to spend the rest of their lives together."
Both Cyrus and Hemsworth have yet to confirm if they did tie the knot. If the "Malibu" singer's interview with The Sun is taken into consideration however, it's quite unlikely that the pair walked the aisle this week. The singer firmly told the publication last month that she's not ready to be a wife yet. "I don't envision marriage. I'm 24. I hope I get to live a little bit more. I have too much living to do [before I get married]," the former Disney talent was quoted as saying by Daily Mail.
Meanwhile, Hemsworth's stay in Tybee Island is not just for recreational purposes with his girlfriend. The actor is currently in town for the filming of his new action-thriller movie, "Killerman," which is written and directed by Malik Bader. In the film, Hemsworth is portraying a money launderer suffering from amnesia following a freak accident, Variety reports.
© Copyright IBTimes 2023. All rights reserved.