Miley Cyrus No Longer Feels Connected To 2013 Hit Song 'Wrecking Ball'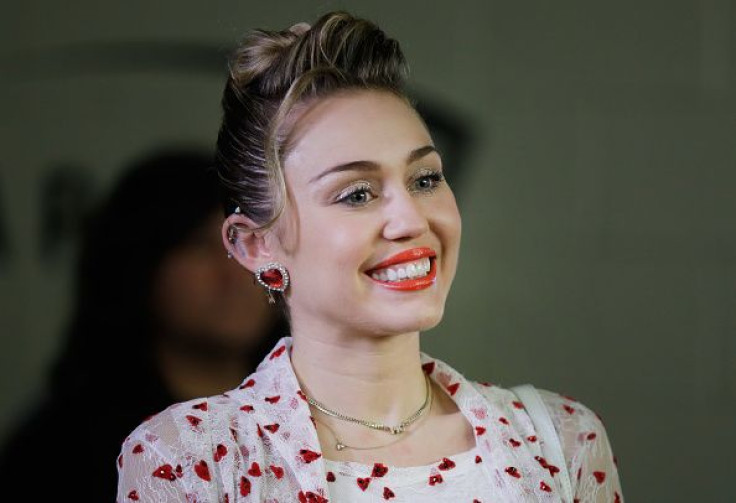 Miley Cyrus recently opened up about her 2013 hit song, "Wrecking Ball," and admitted that she no longer feels connected to it the same way she did four years ago.
In an interview with NME, Cyrus added that she's also "less impressed" with "Wrecking Ball" on a lyrical perspective. "I feel like it doesn't reflect who I am now, but that's fine because it's not supposed to. I'm sure I'll say the same thing about this record at some point…" she said.
Cyrus recently returned to her country roots with her album, "Younger Now," and said that she somehow feels ashamed she created such a song. She clarified that it had nothing to do with her being naked in the music video, but because she feels she's in a much deeper song writing place at the moment.
"It's kinda crazy that I'll always be known for licking sledgehammer," she once said during an interview with the "Cooper Lawrence" morning show.
According to USA Today, Cyrus' split from Liam Hemsworth in 2012 was what inspired her to come up with songs such as "Wrecking Ball" and "We Can't Stop" in her "Bangerz" album. In 2015, Cyrus released another album called "Dead Petz," which chronicled her alleged experimentation with drugs.
But after Cyrus got back together with the Australian actor, she decided to release "Younger Now," an album that is closer to her core at the moment. The publication described it as "it's all rainbows and sunshine." One of her songs, "Rainbowland," was a duet with her godmother, Dolly Parton. There's also a song called "Malibu," which serves as an ode to her and Hemsworth's property in the area.
Another track from her album is called, "She's Not Him," which the publication thinks was written in reference to all the women Cyrus dated after her split from Hemsworth.
"Younger Now" will be released in music stands in and around the country starting Sept. 29. But the album's lead track, "Malibu," was released on May 11. Last week, Cyrus updated her fans with the complete track listing from her album via her Twitter account.
© Copyright IBTimes 2023. All rights reserved.