'A Million Little Things' Season 2, Episode 11 Synopsis, What Happens In 'We're The Howards?'
The gang may be trying to move forward with their lives, but the drama that has unfolded following the bombshell secrets they've been keeping will continue to threaten all the plans that are being made for the future on "A Million Little Things."
Three months following the reveal that Charlie was Delilah's (Stephanie Szostak) child with Eddie (David Giuntoli) and not Jon (Ron Livingston), the effects are still being felt, specifically by everyone who is interacting with Sophie (Lizzy Greene). Unable to forgive either her mother or her former music teacher, she keeps acting out and has now moved in with Rome (Romany Malco) and Regina (Christina Moses). However, according to a synopsis for Season 2, Episode 11, "We're the Howards," that may lead to some big troubles for the couple, who have been hoping to adopt a child of their own.
"As Rome and Regina continue to move forward with the adoption process, they are thrown into helping Delilah with a troubled Sophie," the synopsis reads.
As Sophie threatens to cause destruction on Rome and Regina's lives, she won't be the only one who could be facing some major trouble. The same three-month period has not seen Gary (James Roday) handling his breakup with Maggie (Allison Miller) very well. Now, as news spreads that she kissed Eric (Jason Ritter), who is hiding the truth about being the recipient of her brother's heart, Gary will run into trouble of his own.
"Gary confronts Eric about his past," the synopsis says.
A preview clip for the episode shows Gary getting arrested and calling Katherine (Grace Park) for help, meaning that his confrontation could turn violent, and cause even more issues than anyone could have predicted.
"A Million Little Things" airs Thursdays at 10 p.m. EST on ABC.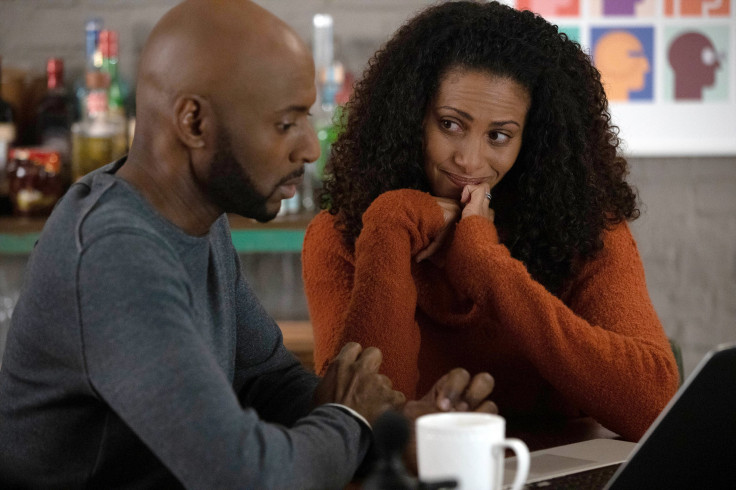 © Copyright IBTimes 2023. All rights reserved.