Miners in Africa Facing Soaring Costs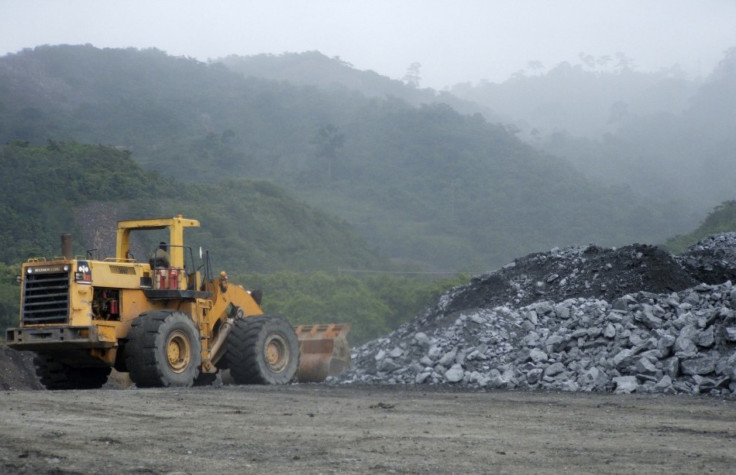 (REUTERS) -- Labour demands in the south, power problems in the east and new tax burdens in the west: wherever you look in Africa, miners face a perfect storm of soaring costs.
There is no question that there are considerable cost pressures on all of us in the industry, whether it is electricity, labour, whether it is inflation, overall in every single country where we operate, said Cynthia Carroll, chief executive of Anglo American.
In southern Africa, the pressures are literally springing from the soil as rising food prices hit working class budgets, fuelling union demands for double-digit wage hikes.
In South Africa, inflation was 6.1 percent in December but food inflation was 11.1 percent, straining the household budgets of lower-income workers and fuelling high wage demands by unions in the mining sector.
Analysts have said above-inflation wage hikes in South Africa's mining sector have not been matched by productivity gains from its uneducated and low-skilled labour force.
Wage pressures are also ratcheting up in other parts of the continent with heavily unionised work forces that face food price concerns.
Glencore's Mopani Copper Mines in Zambia agreed a 17 percent raise with unions last week, almost triple the inflation rate. Konkola Copper Mines, part of London-listed Vedanta Resources, awarded a similar pay increase last month.
At the other end of the labour force, a lack of top skills in areas like engineering is also adding to salary bills.
Because of the scarcity of skills people are just not able to (find what they need). First of all you are having to pay a lot more to get people to build your project, and in some cases you are simply not able to get the people you would ideally like to have, said Tom Butler, global head of mining for the IFC, the private sector financing arm of the World Bank.
So if you are trying to build a project on time and on budget, but you are using people who maybe have not done it 10 times before, and you have delays, which increases the costs for investors, he said.
Costs are slamming miners on other commodity fronts.
High oil and fuel prices are a major concern in Africa, where unreliable sources of power mean many mines run on diesel.
Our biggest cost concern is the price of fuel. We do not have enough electricity and most of the mines have to self generate. There are mines that are using up to 6,7 or 8 million litres of diesel a month, said Emmanuel Jengo, executive secretary of Tanzania's Chamber of Minerals & Energy, told Reuters on the sidelines of a mining conference in Cape Town.
RESOURCE NATIONALISM
On top of all of this, a common complaint this week in Cape Town was the surge of resource nationalism across the continent, as governments aim to extract more revenue from an industry that has failed to translate mineral wealth into broad prosperity.
Africa's top copper producer Zambia may bring back a mining windfall tax if copper prices hit $10,000 per tonne, the Zambian high commission in South Africa said on Thursday, quoting the minister of mines.
Zambia also recently doubled its copper royalty to six percent and the mines minister told Reuters earlier this week that government would audit all the country's mining houses as it attempts to claw back as much as $1 billion in back taxes it estimates it is owed
Ghana, Africa's second-largest gold mining state, plans to raise the corporate mining tax to 35 percent from 25 percent and introduce a 10 percent windfall tax as well to boost the state share of revenues.
South Africa's Gold Fields has said the added costs from this move mean it may have to pull the plug on projects that would have brought a $1 billion of investment to Ghana.
Ghana has also set up a committee to review stability investment agreements with mining houses.
And while South Africa has buried a drive to make nationalisation government policy, a study commissioned by the ruling African National Congress calls for what would effectively amount to a 50 percent super tax on earnings.
In general, Anglo American's Carroll said cost pressures on miners were in the double digits.
I was with industry representatives in Davos and someone spoke of 10 to 15 percent (costs increase) per year, she said.
© Copyright Thomson Reuters 2023. All rights reserved.
FOLLOW MORE IBT NEWS ON THE BELOW CHANNELS