Minneapolis Black Lives Matter Update: After Jamar Clark Death, Justice Department To Probe Police Response To Protests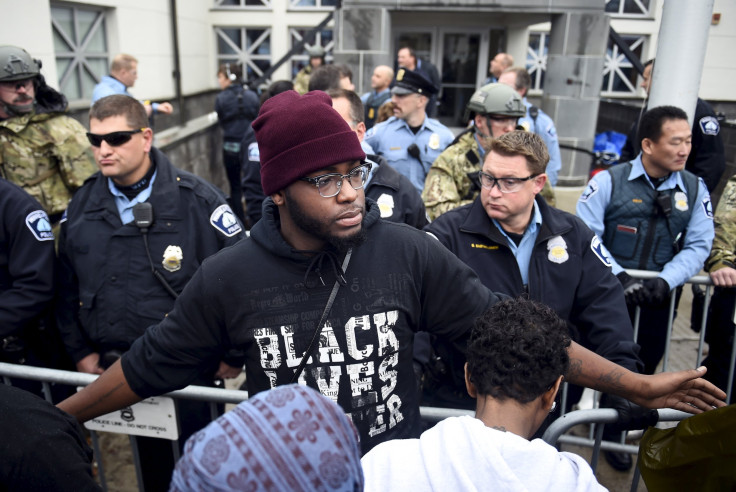 The U.S. Department of Justice plans to review how officials in the city of Minneapolis responded to protests against the police shooting death of a young black man last November, Reuters reported Thursday. But unlike the federally initiated investigations of police response to civil unrest in Ferguson, Missouri, and Baltimore, the review in Minneapolis was requested by the city's mayor and police chief.
Mayor Betsy Hodges and Police Chief Janee Harteau asked for an assessment by the Justice Department's Office of Community Oriented Policing Services, a spokesman for the mayor said. "[The Justice Department] didn't commit to a specific timeline but said that there is a sense of urgency and that [it's hoped] they would have a report completed by early fall," Hodges' spokesman David Prestwood said.
The shooting of Jamar Clark, 24, whom activists say was unarmed, handcuffed and not resisting arrest when he was shot by Minneapolis police, came amid a protests in a number of U.S. cities against the police use of force against African-Americans. But in Clark's case, authorities have said there was a physical struggle between Clark and an officer over the officer's firearm.
After Clark's death, activists aligned with the Black Lives Matter protest movement erected an encampment outside the Minneapolis police station to hold protests. But police dismantling of the camp of about 50 people Dec. 3 turned chaotic, resulting in a few arrests.
The Minneapolis protests continued to make headlines, especially after alleged white supremacists opened fire Nov. 23 on people protesting Clark's death. Arrests later were made in the protest shooting. In December, activists staged protests at the Mall of America and the metropolitan airport on what was considered the busiest travel and shopping day before Christmas.
Activists said they would continue their protests until charges are announced against the officers involved in Clark's death and until supposed police video footage of the shooting is made public. A county prosecutor for Minneapolis has said a decision on whether to charge any officers could come at the end of March, Reuters reported.
Number of People Killed by Police by State in 2015 | Graphiq
© Copyright IBTimes 2023. All rights reserved.