Miofive 4K Dash Cam Hands-on Review: 4K Wide-angle Dash Camera
NOTE: This article is a contribution and do not necessarily represent the views of IBTimes.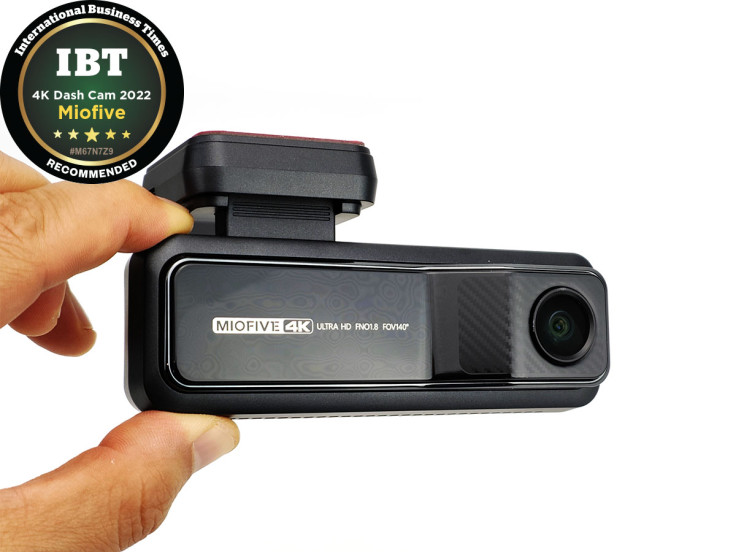 With self-driving electric cars seemingly just around the corner, one of the greatest improvements on modern automobiles is the integration of cameras and sensors. Anyone who has ever experienced cars with steering assist will know the amazing feeling you get when the electronic eyes of the car 'sees' a turn on the road, and reacts by either alerting the driver or even maneuvering the car.
Other than throwing envious looks to owners of new advanced cars, thankfully there are dash cams that can be retrofitted to cars that can introduce a degree of 'smartness' to traditional vehicles. The Miofive 4K Dash Cam claims to be a high quality camera that can be added to any vehicle that provides automatic surveillance. But can it really make a significant technological boost to the driving experience? Let's dive in to find out.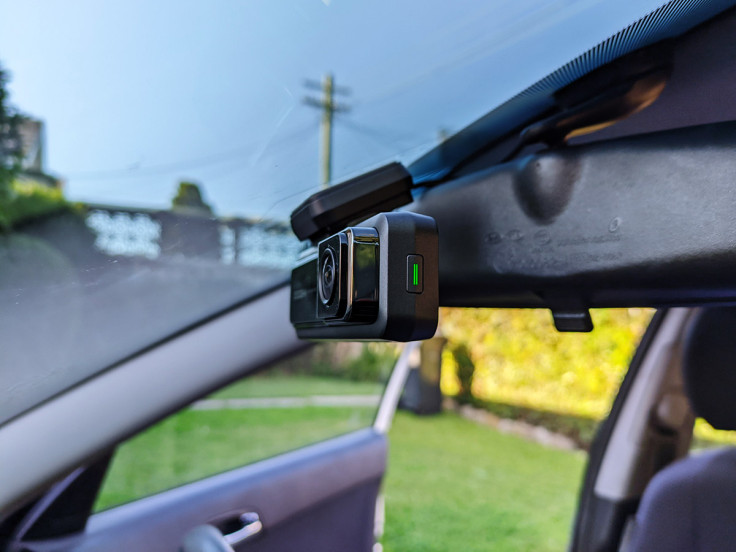 Compact 4K Dash Cam
Since dash cams are retrofitted, it's easy for them to be unsightly and mess up the car interior aesthetics. The Miofive 4K Dash Cam however made a strong first impression with how compact it is, notably smaller than dash cams that I've seen installed on other vehicles. Coming in at 116 x 60 x 55 mm, it's roughly the size of a standard Snickers bar. When installed it's almost completely out of view from the driver's point of view as most of its body is nicely hidden behind the rear view mirror.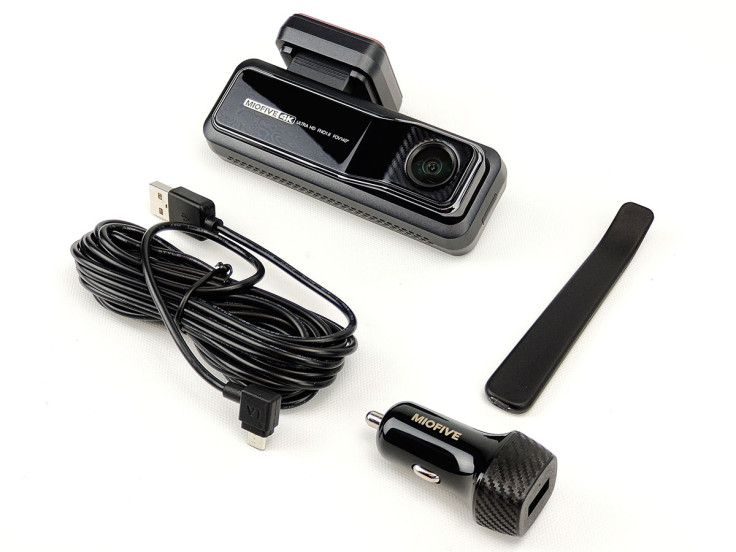 By using the included plastic pry tool, I was able to completely tuck away all the wiring for the Miofive 4K Dash Cam when installing it, leading to the included 12V charger. Once installed, it's like giving eyesight to the car: the dash cam starts to record automatically concurrently with the start of the engine - all conspicuously hidden away behind the rear view mirror.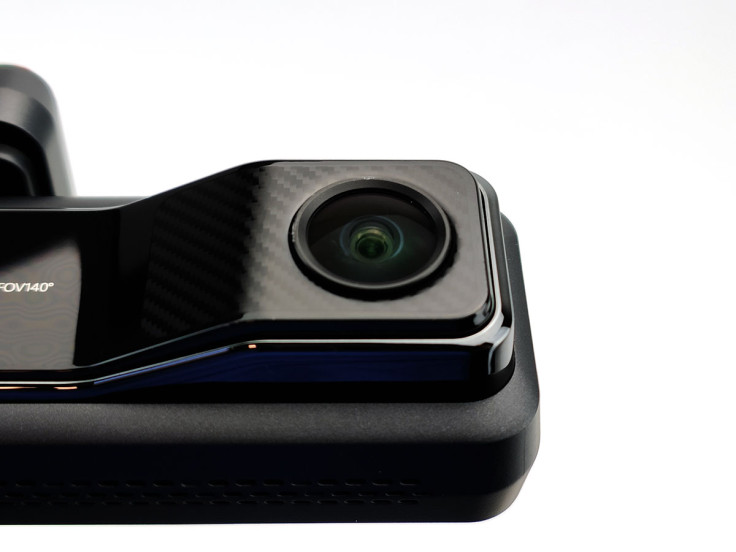 High Quality 4K Camera
Just because the Miofive 4K Dash Cam is compact, its maker did not compromise on the quality of components and build. Using a 4K Sony IMX 415 sensor, coupled with a 7 layer lens set that offers a 140 degree wide angle view, the image that it records is very sharp. The image is so good that when I was on a recent overseas trip, I wished I had the camera with me in the rental car since it would be perfect for recording a vlog.
To record in 4K, especially above the car dashboard where it's usually hot, actually presents an engineering problem with the potential of overheating. To address this, the engineers in Miofive have put in extra effort, adding both a graphene heat dissipation film on the internal circuit board, as well as including essentially an aluminum alloy heat sink inside and providing plenty of ventilation on the external case. As a result, I've never encountered issues with overheating even on nearly 100F days.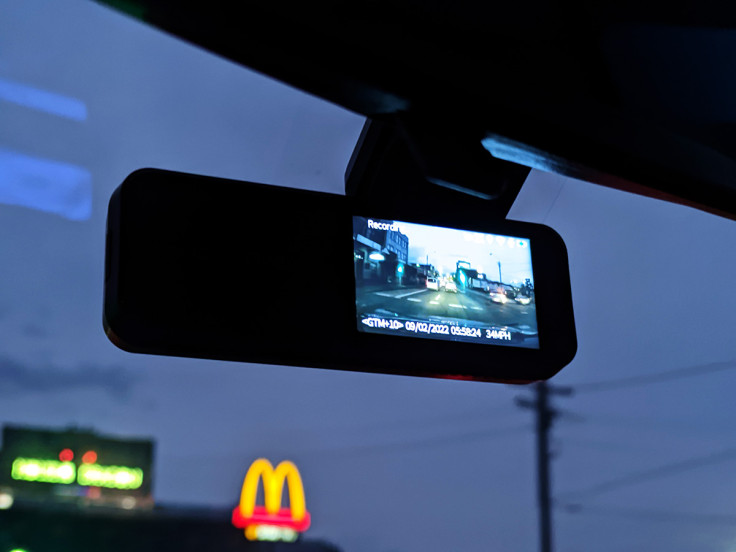 Other than addressing the heat issue in the daytime, the Miofive 4K Dash Cam is also a great performer at night. By utilizing Sony's STARVIS technology, the night footage captured by the Miofive dash cam is as clear as what my eyes can see at night, if not clearer. This is a crucial feature that I was looking for, since any credible recording to be used would require car plates in the footage to be readable, even in low light situations.
To top everything off, the Miofive 4K Dash Cam has a built-in 2.2 inch IPS screen, which has decent resolution for a clear preview of what the camera is recording, as well as displaying the additional information like time, date and speed. There are also three responsive capacitive buttons beside the screen that can navigate through the menus of the camera with ease.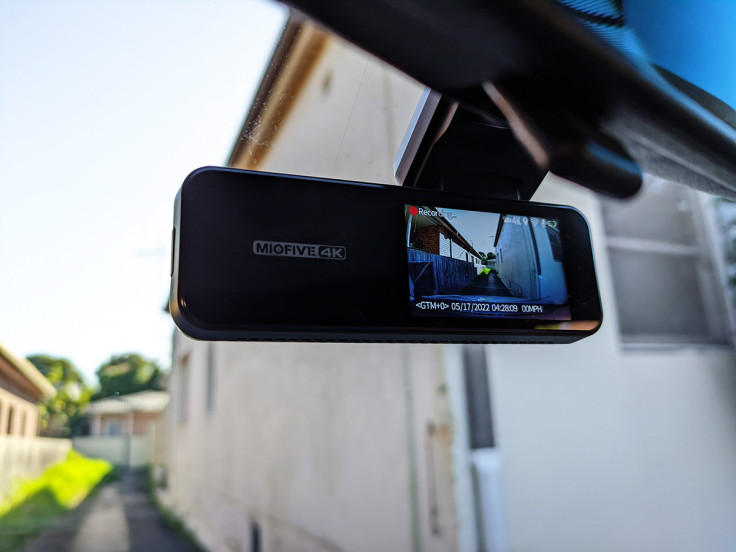 Documenting your Journeys
The most crucial function of a dashboard camera is to document each journey for the car, and there are excellent features on the Miofive 4K Dash Cam that does this with flair.
I was first surprised when I realized that together with the 4K video that the Miofive Dash Cam was recording, the audio conversations in the car were also being recorded by the camera. You may or may not want this to take place, but this was on by default, which adds a dimension to the documentation of the journey.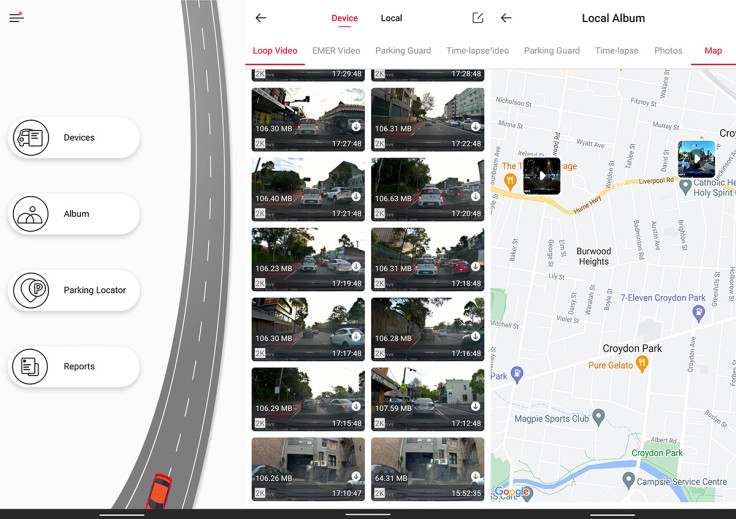 Secondly, each video that was captured was also geotagged. On the Miofive app on the mobile, the recorded footages are automatically split into 100-150 megabyte files, and in the map function, each video marked where they were taken. This, again, adds another dimension of journaling that is automatically done by the Miofive Dash Cam, which will come in handy for accidents or insurance claims.
Along with the GPS that enables the geotagging, on each footage, the Miofive Dash Cam also detects and records the speed. This would come in handy especially if the footage needs to be used as evidence to show reckless driving of other cars, as there will be an indication of how fast you were going, and relatively how fast others were going.
Finally, what makes the journaling simple is the built-in 64Gb eMMC memory. Instead of needing to purchase a separate micro-SD card, the Miofive Dash Cam carries its own internal memory that Miofive says lasts longer than external cards. With reading and writing speed rated at 100MB/s, I've never encountered any problems even when recording 4K footage.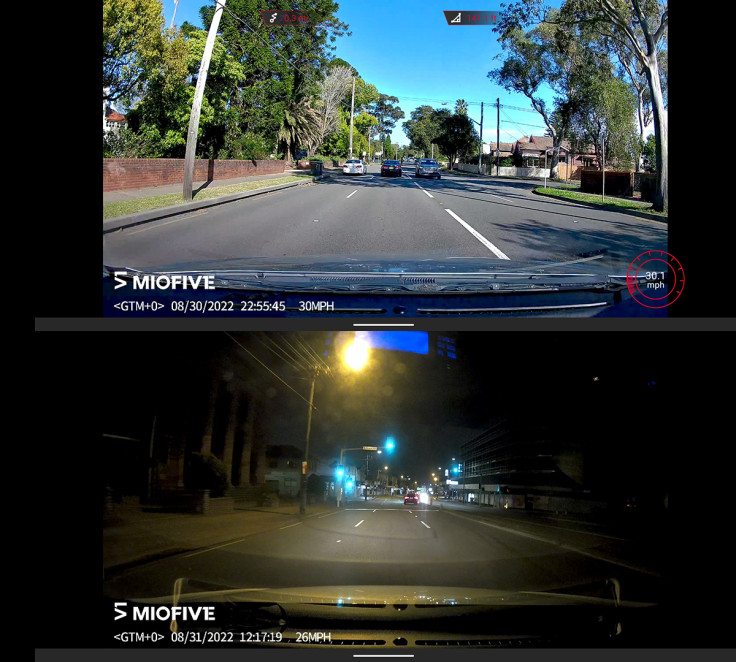 Mobile Phone Connectivity
Though the built-in 64Gb memory saves you from buying an external card, the next logical question would be how one can download videos from the camera? With micro SD cards, the user can easily eject the card and use a reader on a computer as most do with digital cameras, but with the memory is built-in, does it mean a cable needs to get involved?
Miofive's solution is much more elegant than that by making use of its built-in 5G WiFi connectivity. By connecting to the Miofive 4K Dash Cam as you would a WiFi router, and opening up the Miofive app, you're able to access the entire gallery of the dash cam. Downloading each footage can be done very quickly, which can be attributed to the fast wireless connection as well as the excellent reading speed of the eMMC memory.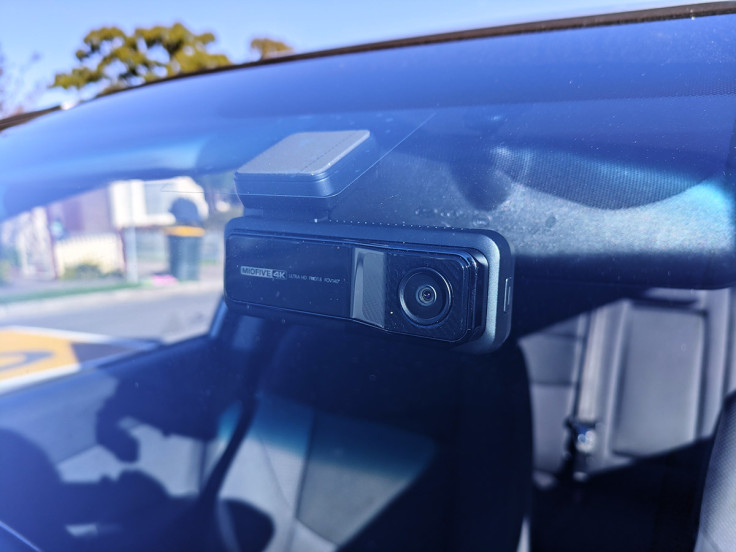 Final Verdict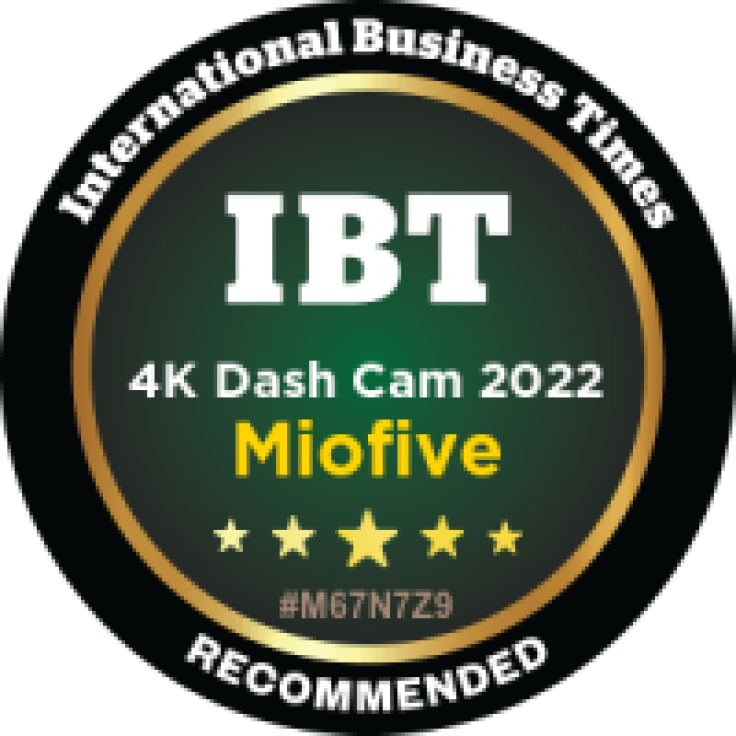 For those looking for a sensory upgrade to their existing car, the Miofive 4K Dash Cam provides an inconspicuous and easy to install solution. It's an impressive product of great engineering that allows the user to record every driving journey in high definition 4K resolution video, as well as allowing for easy transfer of the recorded files to a smartphone. We're awarding the Miofive 4K Dash Cam with the IBTimes Recommended badge for its ease of use and ability to capture high quality driving footage.
Sam is a production engineer turned tech writer who specializes in seeking out gadgets that enhances productivity while still looking sharp. This is a contribution to an ongoing IBTimes review series on gadgets for Business Travelers.
© Copyright IBTimes 2023. All rights reserved.