Miramonte Elementary School Scandals Continue to Mount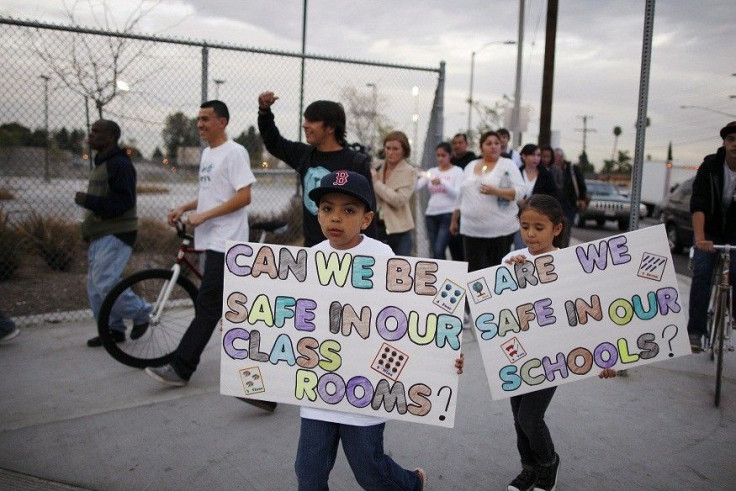 A Los Angeles elementary school already roiled by allegations of sexual misconduct has added one more controversy to its record. A teacher's aide at Miramonte Elementary has been accused of sending love letters to an 11-year-old boy.
The woman, identified as Areceli Luisjuan, sent at least three letters to the then-fourth-grader in 2009. One such letter read when you get close to me, even if you give me the chills I like that. Don't tell anybody about this! The letters were signed from Sad Girl but the mother of the student immediately discovered who wrote them.
In addition to this latest allegation, Mark Berndt, a former teacher at Miramonte, has been charged with committing lewd acts on children while he was teaching between 2005 and 2010. The allegations against Berndt include taking inappropriate pictures of his students and feeding them his semen in what he claimed to be a game. In a similar case, Martin Springer, a 49-year-old teacher who has worked at the school for more than 20 years, allegedly fondled several young girls in his class.
The school district administrators have carried out plans to replace all 120 staff members of Miramonte Elementary School in response to the numerous scandals. But some parents have chosen to transfer their children out.
I can't have anymore surprises at Miramonte. And if there are more, then we'll have to deal with that, Los Angeles Unified School District Superintendent John Deasy told a crowd of parents Monday night. The school, which has been closed on Tuesday and Wednesday, is set to resume classes on Thursday.
© Copyright IBTimes 2023. All rights reserved.