Miss Universe: Organisers Deny Leila Lopes' Pageant Fraud Accusations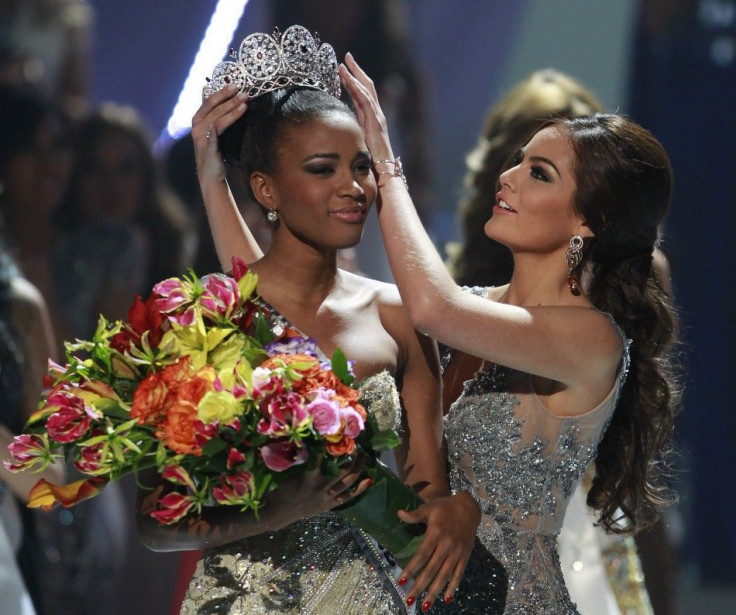 Leila Lopes, the Angolan beauty who was crowned Miss Universe 2011 just a week ago, has become a subject of malicious allegations which could strip her of the coveted title.
The Argentine newspaper Infobae has alleged that Lopes, with help of a man named Charles Mukano, participated in the Miss Angola UK pageant despite living in Angola, and not the UK, which is a violation of the rules. Mukano is also said to have bribed the Miss Angola UK jury to ensure Lopes' win and helped her obtain documents claiming she was a business management student at an English university.
The crucial win in England gave Lopes the opportunity to enter the Miss Universe contest. This means allegations of forgery or jury-tampering could cost her the crown.
Club-K, a Portuguese publication, published an article on alleged misrepresentation, following the crowning of Lopes in October 2010 as Miss Angola UK. According to the article, two anonymous sources were quoted alleging foul play involved in the pageant.
Club-K article reads: According to what we were told by a candidate who prefers to remain anonymous, Leila Lopes joined the group a few days before the event, when the selection of participants was already closed. Mukano Charles was quoted as having told the other candidates that Leila had made a private casting in his presence, which led some candidates to conclude that the casting had happened in Angola.
The article alleges that during the Angola UK beauty pageant, when the candidates changed their clothes, a jury member was found having conversation with Mukano in private. According to pageant rules, jurors should not be away from the table, under any circumstances while in the process of assessing the candidates, or talk to organizers in private, since that could influence their judgment.
An anonymous source of Club-K reportedly said, Such behavior, also leads me to suspect that Charles Mukano negotiates with the candidates who he wants to win, that in case of victory in the main event in Angola (Miss Angola), they are obliged to share the prize with him.
Meanwhile, other rumors have surfaced that Lopes is not a black African woman, but a Cuban who can speak fluent Spanish.
Lopes was interviewed on PIX11 Morning News on Monday, during which she said the allegations were not true and that all her documents were real.
The Miss Universe officials told AOL Latino they have never even heard of Mukano, and the Miss Angola pageant organizer is Renato Guttler. And they also denied other rumors about Lopes' so-called Cuban parents and her fluency in Spanish.
We also heard the rumor that her parents were from Cuba and [that] she speaks Spanish, which is false. We have never heard of [Charles Mukano]. The national director who ran the Miss Angola pageant is Renato Guttler, the Miss Universe Organization said.
© Copyright IBTimes 2023. All rights reserved.