Miss USA 2011: Too Skinny? [PICTURES]
Alyssa Campanella, the newly crowned Miss USA 2011, broke the pageant mold in one respect by confessing to being both a history and a science geek - but she continued the Donald Trump-owned pageant's trend of promoting an unrealistic body image.
Campanella -who came into the competition as Miss California - was not the only Miss USA contestant who appeared to be painfully thin, but she was among the skinniest: Revealing a miniscule waist and a visible rib cage in the swimsuit competition.
Miss California's answers in the interview segment set her apart from the competitor pool.
Campanella was one of only two contestants who answered that evolution should unequivocally be taught in schools. Miss California expressed more ambivalence about whether marijuana should be legalized, saying she would be kind of a little bit against it because the drug is abused, but she supports medicinal use.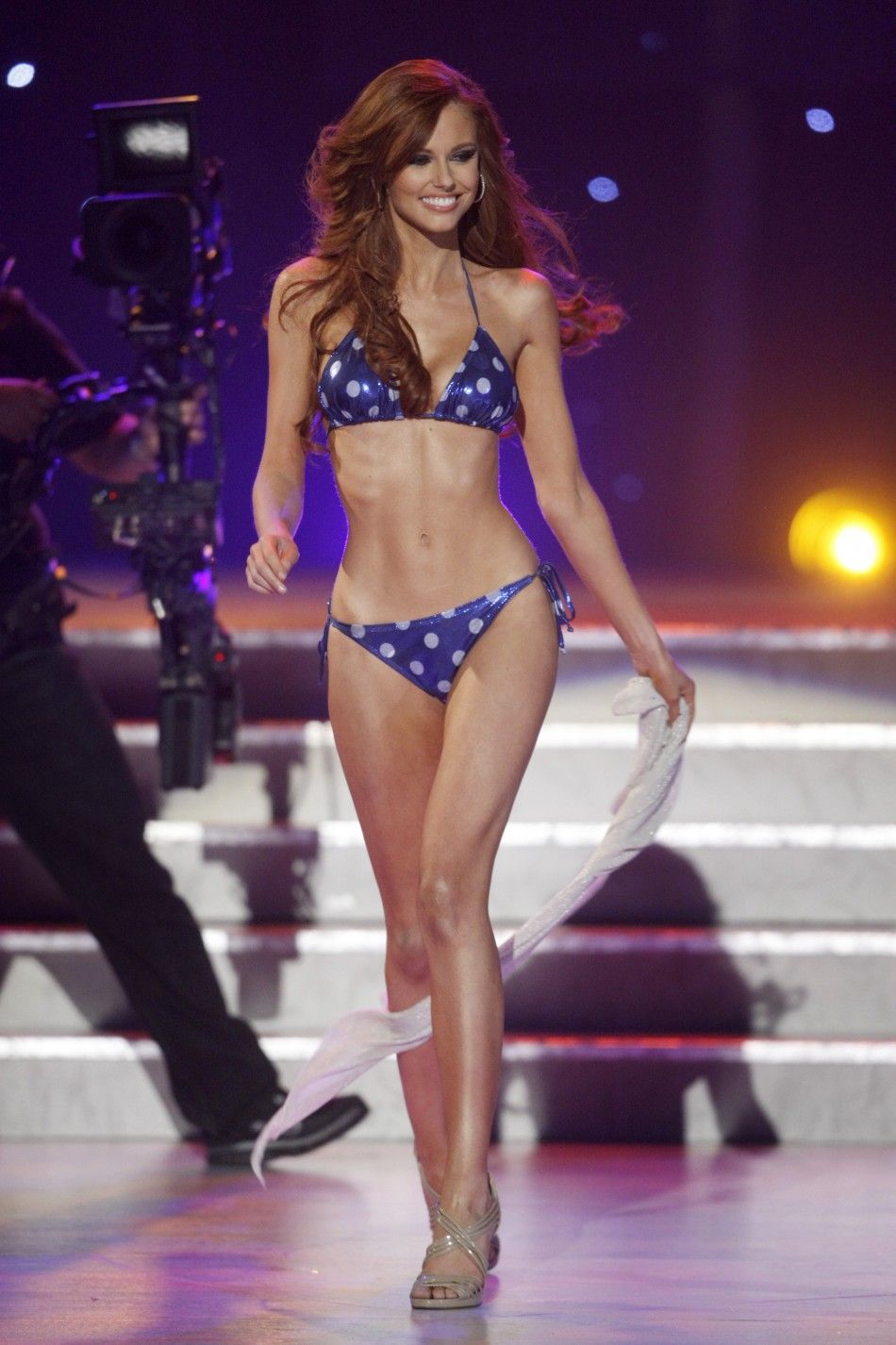 © Copyright IBTimes 2023. All rights reserved.