Missing Teen's Body Found 700 Feet Below Horseshoe Bend Overlook In Arizona
The body of a missing California teen was found at the bottom of the Horseshoe Bend overlook in northern Arizona on Monday.
The unnamed 14-year-old teen from San Jose, California, went missing about 4 p.m. local time (6 p.m. EST) on Monday near the overlook at the Glen Canyon National Recreation Area, Page, Arizona. Coconino County Sheriff's Office sent a team to assist the Arizona Department of Public Safety's air rescue unit to search for the missing girl, AZ Central reported.
In the evening, the girl's body was discovered below the overlook. According to initial investigation, the teen's cause of death was ruled to be accidental, caused by a 700-feet plunge from the overlook.
Since it was getting dark on Monday, the rescuers were unable to retrieve her body from the spot. The team returned on Tuesday around 10 a.m. local time (12 p.m. EST) to recover the body and send it to the Coconino County Medical Examiner's Office in Flagstaff, Arizona. The ME will review the case while the investigation into the teen's death continues.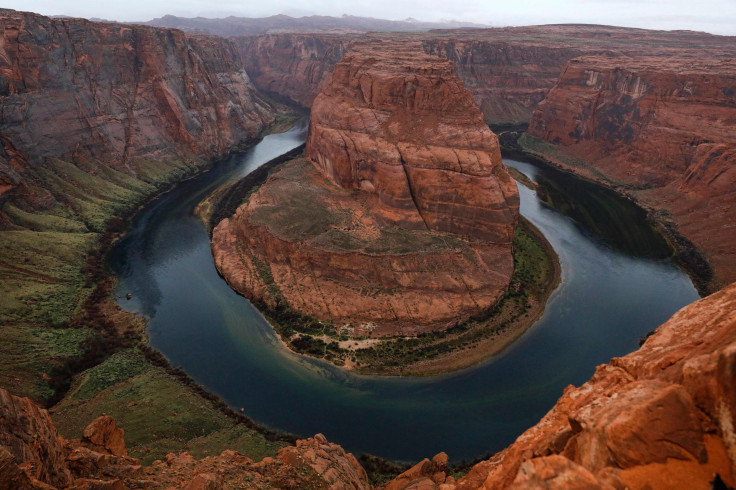 Back in May, there were reports of 33-year-old Zachary Wallace from Phoenix accidentally falling to his death at the overlook. The sheriff's office said no foul play was suspected at the time. The body was discovered at the side of Colorado River and an Arizona Department of Public Safety helicopter was used to remove the body from the canyon, ABC-affiliated KGUN9 reported.
The fall was witnessed by Wallace's brother, who alerted the National Park Service (NPS) rangers of the incident.
The Horseshoe Bend overlook is a famous tourist destination which offers an unhindered view of a horseshoe-shaped span of the Colorado River flowing below and the scenic cliffs near Arizona-Utah border. After a surge in popularity of the destination, park officials sent crews to install a rim near the viewing area with safety railing to prevent accidental deaths. The first state of the two-phase construction plan was scheduled to be completed before summer earlier this year.
Korey Seyle, a Page city councilmember, said they did a local study and found that around 300 people visited the destination per hour during peak season.
"With social media all it would take, in my opinion, is a couple more years of not managing this landscape, this iconic view and all of a sudden instead of seeing photos we are proud of, we will see photos of trash, human waste and potentially public safety issues," said William Shott, superintendent for the NPS at Glen Canyon National Recreation Area, NBC-affiliated 12 News reported. "We don't want to ruin it. We want to preserve this."
© Copyright IBTimes 2023. All rights reserved.