Missouri river flooding threatened America's nuclear plant (PHOTOS)
The swollen Missouri River had posed a serious threat to a riverside nuclear power plant in the state of Nebraska in the United States after levees built to hold back the rising floodwaters failed.
The Fort Calhoun nuclear power plant was reportedly very close to getting engulfed by the floodwaters, raising fears of a crisis similar to Japan's Fukushima disaster.
Though the nuclear plant declared the event as "unusual," the Nuclear Regulatory Commission (NRC) maintained that there was no risk of disaster.
Tokyo Electric Power Company (TEPCO)'s Fukushima Dai-ichi nuclear power plant in Fukushima prefecture, Japan, was devastated by Tsunami waves in March 2011, leading to leakage of radioactive water into the ocean.
As a massive earthquake and tsunami killed thousands of people in Japan, radiation woes and a much more severe nuclear crisis took the country's economy into recession affecting businesses, consumer spending and tearing apart supply chains.
Federal officials widened flood gates last week to allow record, or near-record water releases to ease pressure on six major reservoirs swollen by heavy rains and melting snow, Reuters reported.
But later in the week, Missouri River floodwaters reached a levee built up to protect Hamburg, Iowa, after the main protection along the river failed, a county emergency official said.
Check out some of the latest pictures of Missouri river flooding below: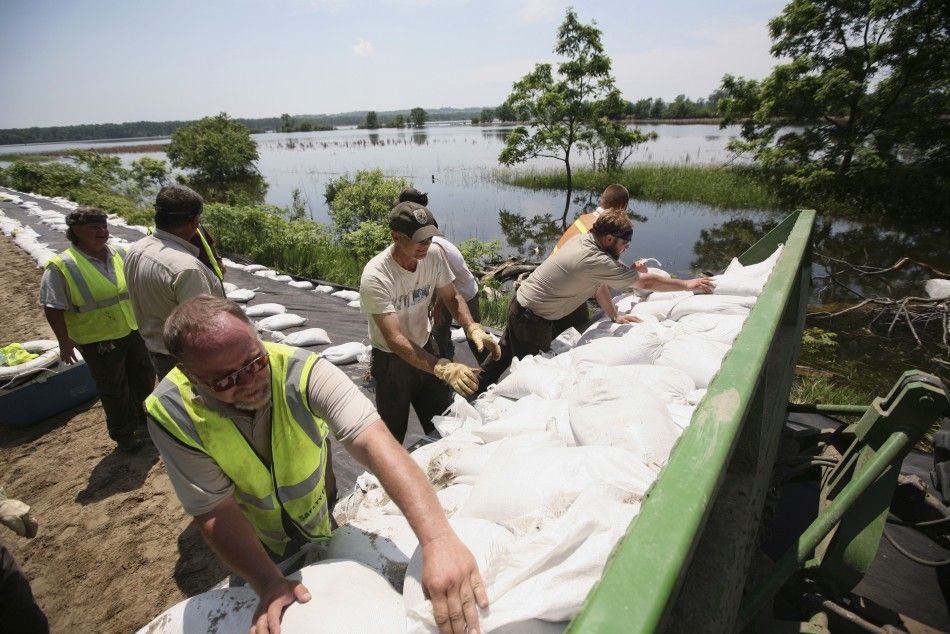 © Copyright IBTimes 2023. All rights reserved.