MLB Award Predictions 2014: MVP, Cy Young And Rookie Of The Year For AL, NL; Kershaw The Top Contender?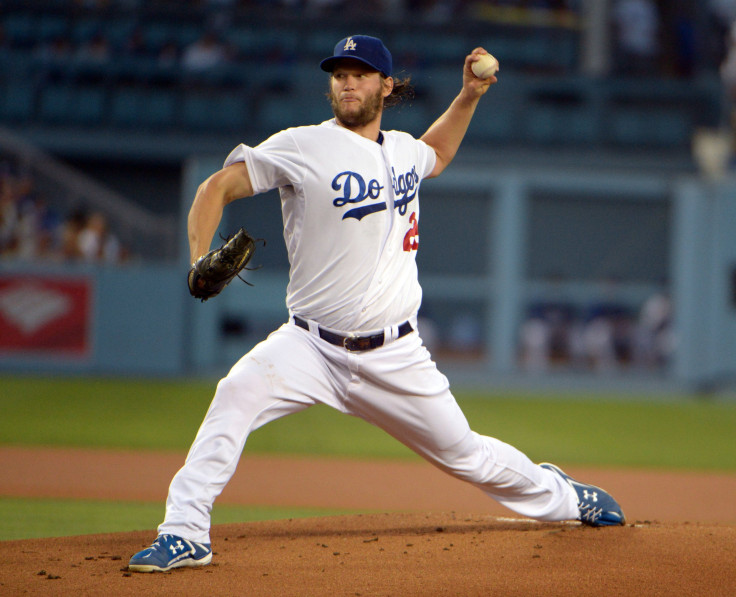 As the 2014 MLB season winds down, only one thing is almost certain. Los Angeles Dodgers starting pitcher Clayton Kershaw appears to be a shoo-in to win the third National League Cy Young of his young career. Now 26, Kershaw appears to be getting better with each passing season. He improved his ERA from an incredible 1.83 to 1.70 this year, upped his record by three wins to 19-3 in 25 starts and tossed a career-high six complete games.
The Dodgers currently hold a 2 1/2 game lead over San Francisco in the NL West with an 87-66 record and are well on pace for their best finish in five years. Much of the credit has been showered on Kershaw.
But even after such a dominating season, there is still some debate if Kershaw should also be named the NL MVP. It was only three years ago that Detroit starter Justin Verlander claimed both the AL Cy Young and MVP in the same season and was the first pitcher in any league to win both awards since Oakland's Dennis Eckersley in 1992.
Over in the AL there are far tighter races for both the MVP and Cy Young awards. Angels centerfield Mike Trout continues to be the best all-around player in the league, but voters might be dissuaded by his sub-.300 batting average and high strikeout totals, with both Tigers designated hitter Victor Martinez and Mariners second baseman Robinson Cano proving far more efficient at the plate than Trout.
Cano teammate and starting pitcher Felix Hernandez appears to have a stranglehold on his second Cy Young, though Chicago's Chris Sale and Cleveland's Cory Kluber could pull off an upset with equally compelling stats and resumes.
And Rookie of the Year honors might be equally difficult to call, with early season front-runner and Reds outfielder Billy Hamilton struggling over the least two months and Yankees starting pitcher Masahiro Tanaka crippled by injury after his stellar entrance into the majors.
Let's breakdown each of the MVP, Cy Young and Rookie of the Year races and try to predict who will prevail.
AL MVP
Top Candidates: Mike Trout, CF, L.A. Angels; Nelson Cruz, DH, Orioles; Robinson Cano, 2B, Mariners; Victor Martinez, DH, Tigers; Felix Herandez, SP, Mariners
Trout currently leads the AL in RBI, runs, and total bases, but his average and on-base percentage plummeted to .289 and .378, respectively. Cano gets the benefit of turning the Mariners around in his first season away from the Bronx and leading the team in runs, batting average and OPS. Seattle's also improved by 11 wins compared to last year's squad, and could make the playoffs for the first time in 13 years, which allows Hernandez to enter the race just like Kershaw.
Martinez looks to keep the trophy in the Tigers dugout, following the heels of Miguel Cabrera. He's tops in the AL with an .403 on-base percentage, knocked in 99 runs with 31 home runs and is second in the league with a .333. batting average for the second highest-scoring offense in the majors.
Cruz garners serious consideration for his 39 home runs and 103 RBI, while guiding the Orioles to their first AL East title in 17 years, but again a poor .266 average and .333 on-base percentage hurt him overall.
Prediction: Martinez will unfortunately lose some votes because 80 percent of his at-bats came as the DH and he only played 34 games in the field. If the Mariners manage to make the postseason, Cano has an excellent chance of claiming his first MVP, but ultimately Trout's overall offensive numbers win out. 1.Trout 2. Cano. 3. Martinez 4.Cruz
NL MVP
Top Candidates: Clayton Kershaw, SP, Dodgers; Giancarlo Stanton, RF, Marlins; Andrew McCutchen, CF, Pirates
As laid out above, the Dodgers wouldn't be in the midst of the NL West title without Kershaw. Unfortunately for Stanton, the best season of his career was derailed by the frightening ball he took to the face last week. The 24-year-old was the only real threat to Kershaw, leading the NL with 37 home runs, 94 walks, .555 slugging, .950 OPS and 299 total bases. But the Marlins sub-.500 record and no hope for the playoffs would have probably hurt his chances with voters anyway.
Reigning MVP McCutchen saw his numbers slide after missing 16 games, and he really had to top his 2013 campaign in order to wow voters once again, even though he leads the Pirates in home runs, RBI, runs and the NL in OPS.
Prediction: 1. Kershaw 2. Stanton 3. McCutchen
AL Cy Young
Top Candidates: Chris Sale, SP, White Sox; Felix Hernandez, SP, Mariners; Corey Kluber, SP, Indians; Jon Lester, SP, Oakland
The first time Hernandez won the Cy Young he notched an AL-best 2.27 ERA. This year he's been even better, leading the league at 2.07, with 32 starts and a .912 WHIP. Like Kershaw, he's a big reason why Seattle's in postseason contention.
Sale and Lester are right behind with ERAs of 2.20 and 2.45, respectively. But Sale's chances are limited after Chicago's failure to make the playoffs, and Lester's might unfairly take a hit with Oakland tumbling in the second half of the season.
There is still some time left for Kluber, who notched career-highs in innings pitched, strikeouts, ERA, and complete games, while Cleveland remains alive for the final Wild Card spot.
Prediction: 1. Hernandez 2. Lester 3. Sale 4. Kluber
NL Cy Young
Top Candidates: Clayton Kershaw, SP, Dodgers; Johnny Cueto, SP, Reds; Adam Wainwright, SP, Cardinals
Wainwright is likely Kershaw's only competition, giving up only 10 home runs and keeping pace with a 19-9 record in 31 starts. He's also tops in the NL with three shutouts, and nearly set a new career-high ERA at 2.45.
The overpowering Cueto would make a solid case if it weren't for Kershaw's dominance. He's best in the NL with 227.2 innings pitched, tied for 32 starts so far and tossed four complete games while putting up a 2.33 ERA.
Prediction: 1. Kershaw 2. Cueto 3. Wainwright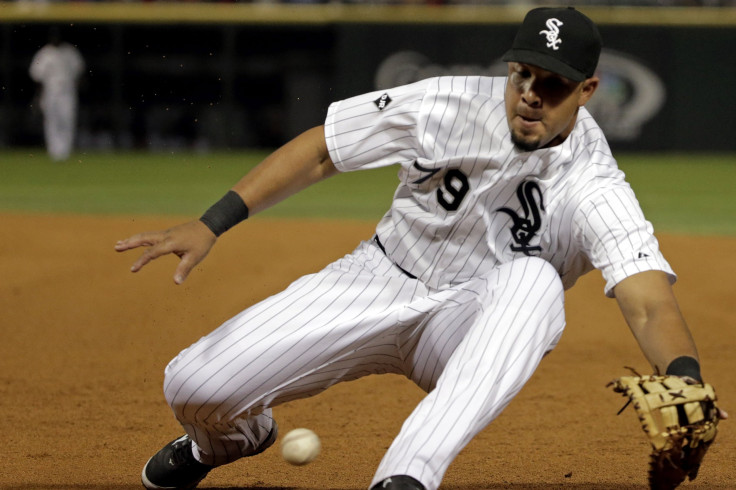 AL Rookie of the Year
Top Candidates: Jose Abreu, 1B, White Sox; Masahiro Tanaka, SP, Yankees; Yordano Ventura, SP, Royals
Had Tanaka's elbow held up, this might have been a more contested race. He was arguably the most electric pitcher in either league with a 12-4 record, 2.51 ERA and 135 strikeouts in his first 18 starts in the majors.
Yordana's displayed incredible promise and hope for the Royals, and has really come on in the second half, going 5-2 in his last 10 starts to help KC stay atop the Wild Card standings.
But Abreu's numbers are just too overwhelming, even with the White Sox out of the hunt. Along with 35 home runs and 103 RBI, Cuba's latest star leads the AL in slugging and OPS and quickly adjusted to major league pitching with a .319 batting average.
Prediction: 1. Abreu 2. Tanaka 3. Ventura
NL Rookie of the Year
Top Candidates: Jacob deGrom, SP, Mets, Gregory Polanco, RF, Pirates; Billy Hamilton, CF, Reds
This race might be the tightest and toughest to call. Hamilton came on strong and was on fire in June, hitting .327 and slugging .500 with a .848 OPS. And there's no denying his speed with 56 stolen bases. But he's really struggled in the final months, dropping his average to .256 and he's been caught stealing 23 times, the worst in the NL.
Polanco also started out of the gate well, racking up 30 RBI in his first three months in the league, but his season fishtailed in the last two months, hitting .225 in August and .227 so far in September.
DeGrom will likely pick up the award after his performance earlier this week, striking out the first eight Marlins he saw and tying the modern record. And as the season's progressed he's gotten better, winning four of his five starts for an exceptional July stretch, compared to just one victory and four losses in his first nine starts.
Prediction: 1. deGrom 2. Hamilton 3. Polanco
© Copyright IBTimes 2023. All rights reserved.