MLB Betting Odds: Dodgers, Tigers Expected To Reach 2014 World Series?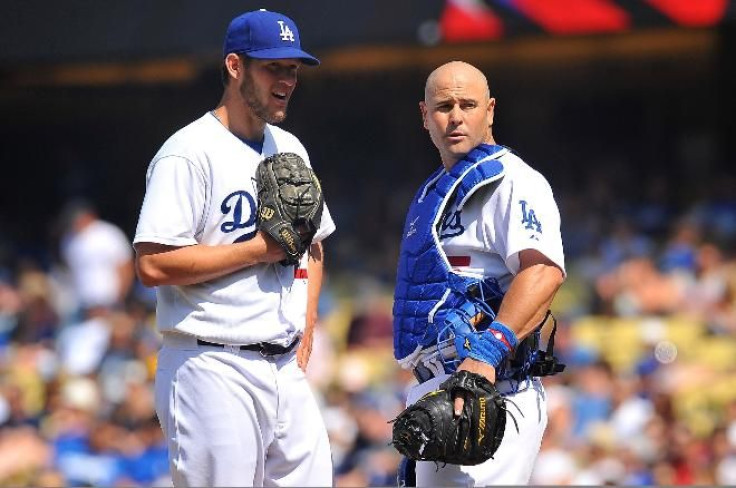 Last MLB season ended with the Boston Red Sox winning their third championship in the last decade. However, they are not the favorites this year with the start of Spring Training approaching.
According to Bovada.lv, the Los Angeles Dodgers have the best chance of winning the 2014 World Series. The betting website sets the team's odds of winning it all at 13/2. Los Angeles ended last year by losing to the St. Louis Cardinals in the NLCS in six games. They won the NL West, and were the best team in baseball for the second half of the season.
The 2013 American League runner-up is expected to meet L.A. in the Fall Classic. The Detroit Tigers have the second-best odds at 17/2. Like the Dodgers, they were the No.3 seed in the playoffs and lost in Game Six of the championship series.
While both L.A. and Detroit are expected to have continued success, neither team made major improvements in the offseason. The Dodgers' biggest acquisition was Dan Haren, who's pitched to a 4.50 ERA in 60 starts over the last two seasons. Detroit added Joe Nathan, who was a top reliever in 2013, but they also lost Jhonny Peralta and Omar Infante.
No team was as aggressive in free agency as the New York Yankees. The 27-time world champions failed to make the playoffs for just the second time since 1995, and they blew past their projected sub-$189 million payroll. The club lost Robinson Cano and Curtis Granderson, but gave out four of the top 10 free-agent contracts, including a $155 million deal to Masahiro Tanaka of Japan.
After such a busy offseason, the Yankees are third on the list with 10/1 odds, just ahead of Boston and their 12/1 odds. New York last won the World Series in 2009, after signing three free agents (C.C. Sabathia, Mark Teixeira, and A.J. Burnett) for a total of $423.5 million. They missed the postseason in the previous year.
The worst teams from the 2013 season are expected to remain the same in 2014. The Houston Astros have 200/1 odds after a 51-win season. Only the Miami Marlins had a worse record, and they come in at No.29 with 100/1 odds.
Only three teams have worse than the New York Mets' odds of 66/1. They won 74 games last season, but will probably be without ace Matt Harvey for all 162 games.
Below are the 2014 World Series betting odds for each MLB team, as listed by Bovada.lv.
Los Angeles Dodgers 13/2
Detroit Tigers 17/2
New York Yankees 10/1
Boston Red Sox 12/1
St. Louis Cardinals 12/1
Washington Nationals 12/1
Texas Rangers 14/1
Los Angeles Angels 16/1
San Francisco Giants 16/1
Cincinnati Reds 18/1
Atlanta Braves 20/1
Oakland Athletics 20/1
Toronto Blue Jays 20/1
Tampa Bay Rays 22/1
Pittsburgh Pirates 25/1
Baltimore Orioles 33/1
Cleveland Indians 33/1
Kansas City Royals 33/1
Philadelphia Phillies 33/1
Seattle Mariners 33/1
Arizona Diamondbacks 40/1
Chicago Cubs 40/1
Chicago White Sox 40/1
Milwaukee Brewers 50/1
San Diego Padres 50/1
Colorado Rockies 66/1
New York Mets 66/1
Minnesota Twins 75/1
Miami Marlins 100/1
Houston Astros 200/1
© Copyright IBTimes 2023. All rights reserved.