MLB Players Ryan Zimmerman And Ryan Howard Are Suing Al Jazeera Over Steroid Allegations: Report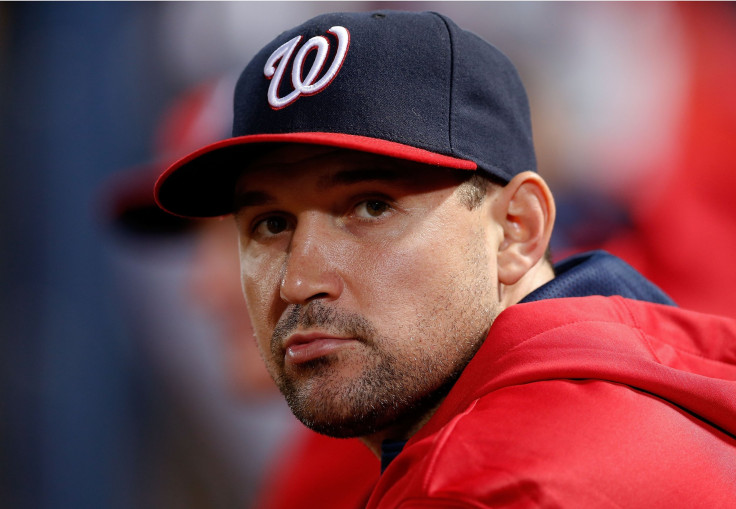 In response to steroid use allegations, Washington Nationals infielder Ryan Zimmerman and Philadelphia Phillies first baseman Ryan Howard have both filed lawsuits against the Al Jazeera America television network, claiming defamation, Reuters reported Tuesday. An Al Jazeera documentary that aired last week, titled "The Dark Side," linked Zimmerman and Howard to an Indiana anti-aging clinic that allegedly distributed steroids and human growth hormone.
"It's inexcusable and irresponsible that Al Jazeera would provide a platform and broadcast outright lies about Mr. Howard and Mr. Zimmerman. The extraordinarily reckless claims made against our clients in this report are completely false and rely on a source who has already recanted his claims. We will go to court to hold Al Jazeera and other responsible parties accountable for smearing our clients' good names," Howard and Zimmerman's attorney William Burck of Quinn Emanuel said in statement obtained by WPVI-TV in Philadelphia shortly after the release of the documentary.
Zimmerman and Howard were specifically connected to the banned substance Delta-2, a hormonal drug that is described as "steroidal in nature," SB Nation reported. Howard and Zimmerman have since denied the claims.
"Today I authorized my attorneys to file suit against Al Jazeera and its reporters. Their irresponsible reporting forced me to take this action to protect my name and to fight back against the spreading of these lies. I will have no further comment, as the filing itself contains all I need to say," Howard said in a statement Tuesday.
Al Jazeera's report was based on secret recordings made by Charles Sly, a former Indianapolis anti-aging institute worker. Sly named several athletes as having received Delta-2 hormone supplement shipments from him when he worked at the Guyer Institute, the Associated Press reported. Sly has since recanted the story and said the statements attributed to him are false and incorrect. Al Jazeera reporter Deborah Davis has since stood by her story.
The controversial documentary also linked Denver Broncos quarterback Peyton Manning to the clinic, who has since said that he will "probably" sue Al Jazeera. Other U.S. athletes named in the report included NFL players Clay Matthews, Mike Neal, Julius Peppers and James Harrison, SB Nation reported.
© Copyright IBTimes 2023. All rights reserved.