MLB Playoffs 2013: TV Schedule, Betting Odds, Online Stream Information, Team News And Predictions For Monday's ALDS And NLDS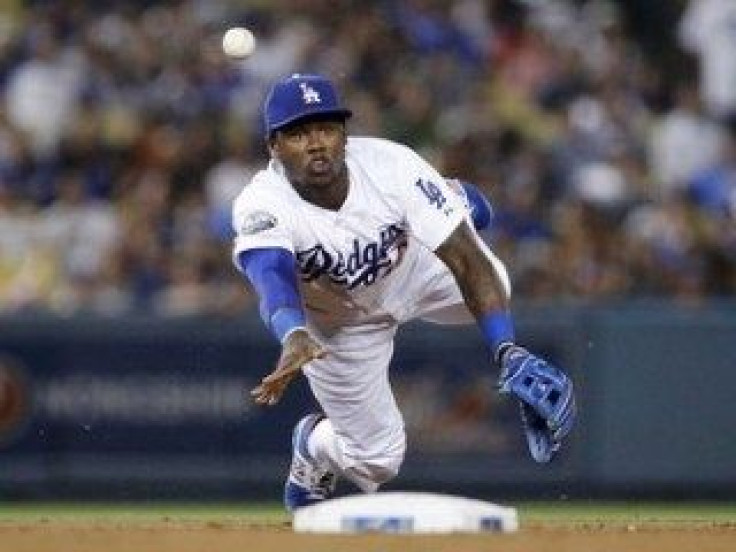 For the final time in the 2013 season, there are four games on the MLB schedule. Following Monday's slate, there will never be more than two games per night.
Three of the four series can come to an end, with only the Detroit Tigers - Oakland Athletics matchup guaranteed to last until Tuesday. The Boston Red Sox are going for a sweep, while the St. Louis Cardinals and Atlanta Braves face elimination after having losing home-field advantage.
Each game can be seen on national TV or with a live stream online by purchasing Postseason.TV.
Oakland Athletics vs. Detroit Tigers (MLB Network, 1:07 p.m. ET)
This series has been the most low-scoring of the 2013 playoffs, and that trend could continue on Monday. Detroit starts Anibal Sanchez, who led the American League in earned-run average. Jarrod Parker will start for Oakland against a lineup that has been held scoreless for 17 straight innings. The Tigers are heavy favorites (-150), despite their offensive struggles. The Athletics (+140) have only scored three runs in the first two games.
Prediction: Oakland 3, Detroit 1
St. Louis Cardinals vs. Pittsburgh Pirates (TBS, 3:07 p.m. ET)
It's been 34 years since the Pirates won a playoff series, but that could all change on Monday afternoon. In Game Four, they'll try to advance to the NLDS as they send Charlie Morton to the hill. The Cardinals are slight favorites to send the series to a fifth game in St. Louis. Their betting odds have been set at -115 with Michael Wacha on the mound. The 22-year-old has been terrific in his last five outings, pitching to a 1.72 ERA. The Pirates are+105 underdogs, having lost their last seven games in which Morton has started against St. Louis.
Prediction: St. Louis 4, Pittsburgh 2
Boston Red Sox vs. Tampa Bay Rays (TBS, 6:07 p.m. ET)
The Rays are the only playoff team to lose their first two division series games, and they're trying to avoid a sweep on Monday night. Alex Cobb has already won an elimination game, defeating the Cleveland Indians in the wild card round. Now, he'll face Clay Buchholz and the Red Sox. Cobb will have his hands full, facing a Boston lineup that is hitting .352 in two games. As a result, they are road favorites (-112) against the Rays (+102).
Prediction: Boston 7, Tampa Bay 3
Atlanta Braves vs. Los Angeles Dodgers (TBS, 9:37 p.m. ET)
The Braves are still alive after their Game Three loss on Sunday night, but their hopes now rest on the shoulders of a player who wasn't even on their roster until a month ago. Freddy Garcia gets the call in Game Four after joining the rotation in the middle of September. He was released by the Baltimore Orioles in June with a 5.77 ERA, but only allowed four runs in three starts with Atlanta. Garcia will have to look out for Hanley Ramirez, whose six extra-base hits have tied the record for the most in a Division Series. With Ricky Nolasco on the mound, the Dodgers (-150) are the biggest favorites of the night. Atlanta's odds have been set at +140.
Prediction: Los Angeles 5, Atlanta 3
© Copyright IBTimes 2023. All rights reserved.