MLB Trade Rumors: Price, Lackey, Hamels And More Could Be Moved By 2014 Deadline; Dodgers And Orioles Interested?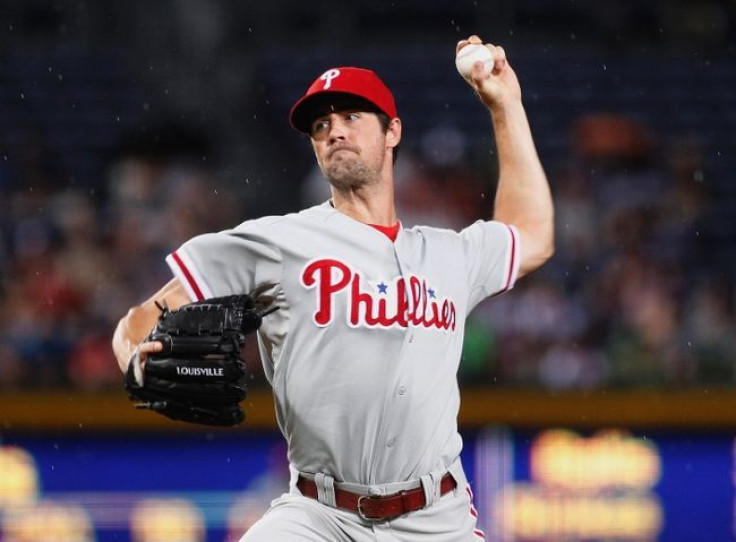 The adage that "you can never have enough pitching" seems to still ring true in 2014. With the MLB trade deadline less than 24 hours away, several teams are looking to acquire pitchers, as they make a push towards the playoffs. Some of the league's best starters over the last few years could find themselves wearing new uniforms after July 31.
Two All-Stars of the last two years have already been moved in the past few days. On Wednesday afternoon, the St. Louis Cardinals traded for Justin Masterson, who has struggled in 2014 with a 5.51 earned-run average, but was among the American League's best last year. On Saturday, Jake Peavy was sent from the Boston Red Sox to the San Francisco Giants. The veteran has a 4.71 ERA, and last made the All-Star team in 2012.
Boston could be one of the biggest facilitators for established pitchers to find new homes. After winning their third World Series title in 10 seasons, the team finds itself in last place in the American League East, and in the unfamiliar position as a seller. After trading Peavy and Felix Doubront, Jon Lester is expected to be moved, as he's set to become a free agent and already declined a contract offer from the Red Sox. Even with Lester involved in trade rumors, Boston still might deal another starter.
According to Ken Rosenthal of FOX Sports, there's a "very good chance" that the Red Sox will also deal John Lackey. While Lester is five years younger and has proven to be a better pitcher, Lackey could have even more value on the trade market. Because he missed all of 2012 with an injury, Lackey's contract includes for a team option of just $500,000 next year. Lester will be a free agent, and any team that acquires the 30-year-old could risk losing him in the offseason.
Rosenthal reports that the Los Angeles Dodgers are looking at adding a top starter, and Lackey is on their list. According to ESPNBoston.com, the Kansas City Royals and Miami Marlins have inquired about Lackey, because of his affordable salary for the 2015 season. Last year, Lackey had a losing record, but registered an impressive 1.16 WHIP (walks plus hits per inning pitched) and 3.52 ERA. In 2014, he's gone 11-7 with a 3.60 ERA.
In addition to Lackey and Lester, two other top pitchers on poor teams could be dealt by the deadline. The Tampa Bay Rays' David Price and the Philadelphia Phillies' Cole Hamels have both been linked to trade rumors. While both teams would like to get value for their starters, the most likely scenario has them staying put.
Jon Heyman of CBS Sports has reported that the Dodgers and Cardinals have spoken to the Rays about Price, but the team doesn't appear to be in a rush to trade the best pitcher in franchise history. While Boston wants to trade Lester, who'll be a free agent in two months, Tampa Bay can wait with Price, who won't hit the market until 2016. The Rays have also not been completely eliminated from the wild-card race, as they sit five games out of the final playoff spot.
Philadelphia will almost certainly miss the playoffs for a third straight season, and it might be in their best interest to rebuild. Still, the team is being stubborn when it comes to dealing Hamels. One general manager told Heyman that the Phillies "want the world" in exchange for the left-hander. Hamels is arguably having the best season of his career, pitching to a 2.55 ERA and 1.13 WHIP. He's one of the highest-paid pitchers in baseball, after signing a signing a $144 million contract extension in July 2012.
The 2014 deadline is likely to have much more action than last year's. Bud Norris and Ian Kennedy were the biggest names to be moved a year ago.
© Copyright IBTimes 2023. All rights reserved.