Mobile Orders Helped Fuel Black Friday Sales Surge: IBM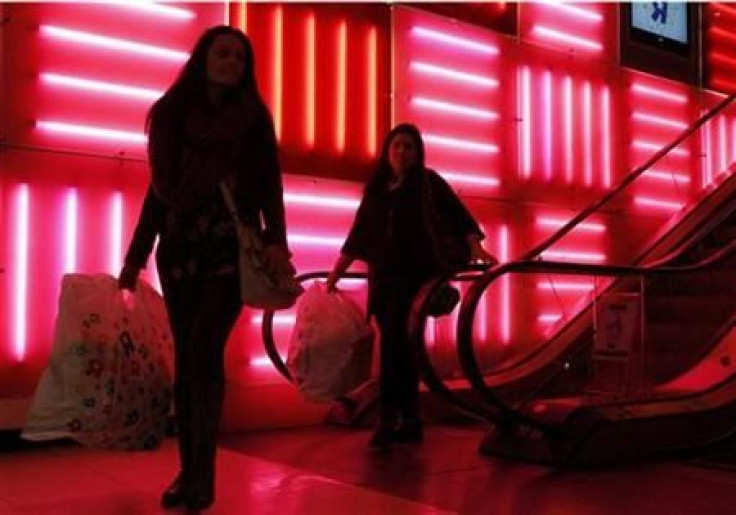 U.S. consumers home on Thanksgiving used mobile platforms and especially their iPads from Apple (Nasdaq: AAPL) to generate a 17.4 percent boost in online sales, International Business Machines Corp. (NYSE: IBM) reported.
The surge rose to 20.7 percent on Nov. 23, so-called Black Friday for retailers, IBM said, based on a survey of cloud analytics.
Nearly a quarter of consumers used a mobile device to reach retailer sites, compared with only 14 percent a year ago, with users of iPads contributing to about 10 percent of all online shopping.
Next up was the iPhone, with nearly 9 percent of cyber orders, and phones using the Android OS from Google (Nasdaq: GOOG), with about 5.5 percent, IBM said.
IBM, of Armonk, N.Y., estimated 58 percent of all Black Friday shoppers used smartphones to find a bargain, compared with 41 percent who used tablets.
Moreover, the cyber tools helped shoppers to save money. The average order fell nearly 5 percent, to $181.22, while the average number of items ordered was 5.6, about 12 percent below the 2011 figure.
"This year's holiday shopper was hungry for great deals," said Jay Henderson, strategy director, IBM smarter commerce. "The big winners were chief marketing officers who used technology to not only deliver the right customer experiences but did so at the right touchpoint."
In other data, IBM estimated department store sales overall rose nearly 17 percent above last year's Black Friday, health and beauty sales rose 11 percent and apparel sales jumped 17.5 percent.
IBM said it relied upon its proprietary IBM Digital Analytics Benchmark that tracks more than a million daily ecommerce deals as well as its IBM Social Sentiment Index to assess public opinion.
Shares of IBM fell 43 cents to $193.06 in early Monday trading.
© Copyright IBTimes 2023. All rights reserved.