Moderate Alcohol Drinking May Reduce Risk of Dementia: Study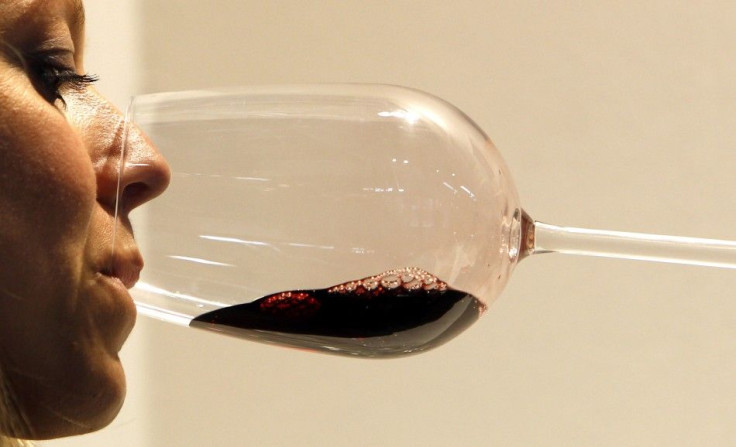 Moderate drinking can prevent dementia and cognitive impairment, according to a new study.
Moderate drinkers were 23 percent less likely to develop cognitive impairment, Alzheimer's disease and other forms of dementia, researchers at Loyola University Chicago Stritch School of Medicine found after an analysis of 143 studies.
Seventy-four papers in these studies calculated the ratios of risk between drinkers and nondrinkers, while 69 papers stated whether cognition in drinkers was better, the same or worse than cognition in nondrinkers.
Authors Edward J. Neafsey and Michael A. Collins, professors in the Department of Molecular Pharmacology and Therapeutics, looked at studies that dated back to 1977, and included more than 365,000 participants.
They found that wine was more beneficial than beer or spirits.
We don't recommend that nondrinkers start drinking, Neafsey said. But moderate drinking ? if it is truly moderate ? can be beneficial.
For this research, moderate drinking was defined as a maximum of two drinks per day for men and one drink per day for women.
Heavy drinking, however, was found to have an association a higher risk of cognitive impairment and dementia. Heavy drinking is defined as having more than three to five drinks per day.
But researchers aren't sure why moderate drinking has a beneficial effect.
Neafsey and Collins suggest that small amounts of alcohol might make brain cells more fit. This is because consuming moderate amounts of alcohol stresses cells, which in turn strengthens them to cope with stresses down the road that could cause dementia, according to a press release from the school.
© Copyright IBTimes 2023. All rights reserved.