Mom Who Tossed Newborn Out Of Window Manages To Clean Bathroom, Take A Nap
KEY POINTS
Queens mom panicked when she gave birth inside the bathroom and threw her baby outside the window
Sabita Dookram is facing seven charges, including attempted murder
Dookram told authorities that she cleaned the bathroom, took a shower and went to sleep after the incident
The baby was found near the garbage five feet below
The controversy is piling on the Queens woman who is facing murder charges for allegedly throwing her newborn baby out a bathroom window over the weekend.
Sabita Dookrm, 23, went to the bathroom late Saturday and gave birth in the bathtub. She later told investigators that the baby "popped" out of her, but was able to "cut the cord with a scissor," said the New York Post, citing court documents.
Dookram, who was apparently in shock by the sudden events, allegedly told authorities that she panicked and threw the infant out of the bathroom window.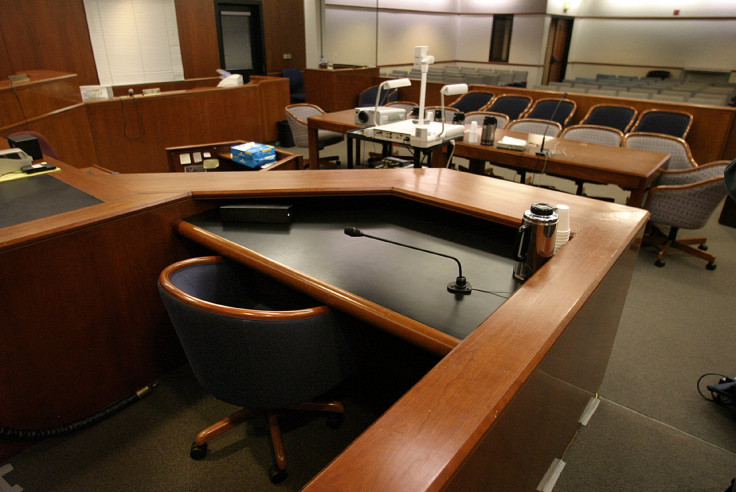 Prosecutors said the incident was captured by a local surveillance camera where his cries could be heard. Police said they found the baby "naked" and "attached to his umbilical cord," CBS New York reported.
But instead of taking care of her baby's injuries, Dookram simply ignored the infant's cries and even managed to clean the bathroom with a yellow towel. She also kept silent when her sister-in-law told her that she heard "a baby wailing outside," said a criminal complaint.
"I did not check on the baby. I put my clothes in the laundry hamper in the bathroom, I showered and went to sleep," said Dookram, through the Post.
The baby was in critical condition when he was rushed to Jamaica Hospital. He was later transferred to Cohen Children's Medical Center where he remained in critical, but stable condition, said CBS New York.
Assistant District Attorney Melissa Kelly told the court the infant had numerous injuries, including "brain bleeding, swelling of his brain, skull fracture, internal damage and internal bleeding."
Kelly is also arguing for Dookram's bail to be set at $50,000 considering that she "is able to hold down a job." She also said the suspect made several "contradictory statements" to authorities, such as when she claimed that she had recently miscarried despite the fact that the father of the child reportedly knew she was pregnant.
Dookram's lawyer, David Guy, entered her plea of "not guilty" and agreed to the $50,000 bail, said the New York Post. The judge agreed and ordered Dookram, who is facing seven charges including attempted murder, to return to court on Nov. 5.
© Copyright IBTimes 2023. All rights reserved.