A Monkey Gang War? Dozens Of Primates Clash On Busy Thai Road [Video]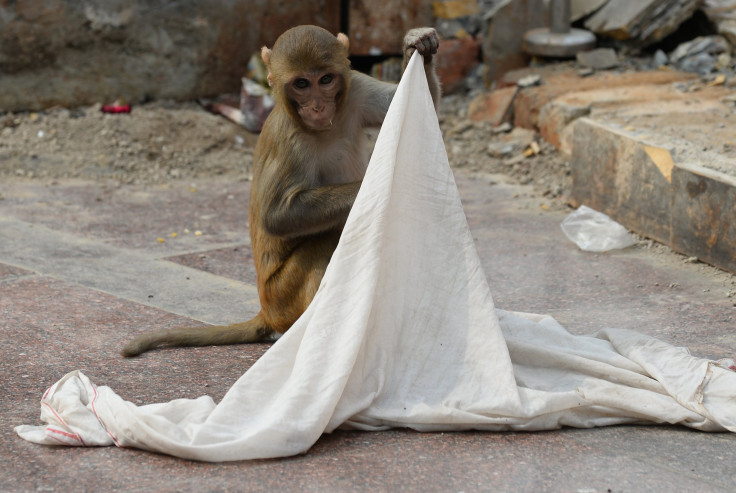 KEY POINTS
The incident took place in the central Thai city of Lopburi
A witness said several monkeys were injured in the fight
The situation calmed down after the losing gang's leader decided to retreat
There are several reports available across the internet about monkeys wandering into human habitats and causing a nuisance. However, this might be the first time traffic came to a halt in a city as dozens of monkeys from what seemed like rival primate gangs converged at a point and charged at each other.
A video of the incident that took place in a city in Thailand showed dozens of monkeys engaged in a terrifying fight with each other on a usually busy road. The video, which was recorded by an onlooker, showed the primates running riot in the central Thai city of Lopburi.
The footage was shared by Facebook user Wisrut Suwanphak, and has garnered over 10,000 shares since. The video shows the simians charging at each other during the scary duel as stranded motorists watched in horror. Pong Muangthong, the person who filmed the video, told local media outlet Thai Rath that motorists honked their horns to disperse the monkeys, which only made them angrier.
The fight reportedly broke out in front of Phra Kan Shrine in Lopburi, a popular travel destination that has seen a slump in tourist visits recently due to the ongoing COVID-19 restrictions, robbing the primates of the luxury of being offered bananas by the visitors. The citizens were also forced to stay indoors due to the monkey menace in recent days, which left the primates struggling to get food. It seemed the lack of food led to the scary duel.
"As a result of this incident, several monkeys were injured. There was blood on the road surface. And not until the leader of the losing side resigned himself, they did not retreat," an eye-witness told Thai Rath.
Muangthong said the situation came under control after the leader of the losing gang eventually decided to retreat with its group.
Around 4,500 monkeys inhabit the city of Lopburi and roam free on the streets. Tourists visiting the old city often buy them fruits, seeds, peanuts and even sugary drinks to lure them into clicking pictures, CNN reported.