More Than 100 Lost 'Doctor Who' Episodes Have Been Reportedly Found In Ethiopia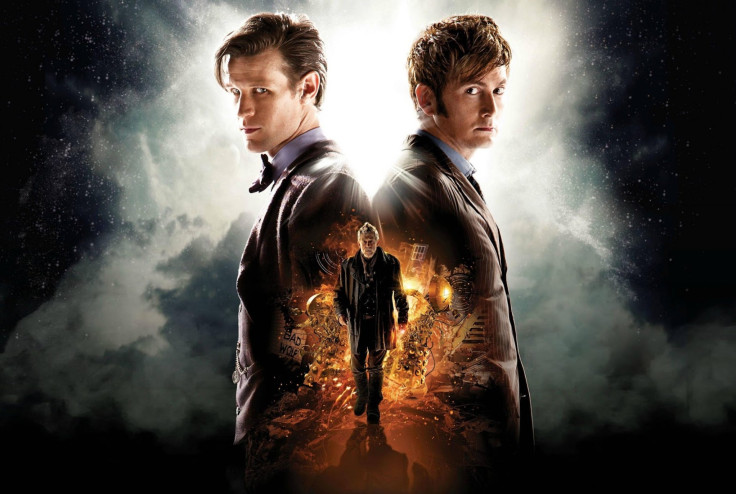 Media are reporting 106 lost "Doctor Who" episodes, possibly featuring the First Doctor, have been found in Ethiopia and that the BBC is working with that country's state television network to obtain copies of them.
For "Doctor Who" fans, 2013 is shaping up to be quite the year with the series' 50th anniversary, the announcement of Peter Capaldi as the 12th Doctor and reports of lost "Doctor Who" episodes being found. Earlier this year, there were rumors, reports and plenty of speculation, with some doubt, about a trove of lost episodes being found.
The Sunday People reported via the Mirror Online this weekend that 106 episodes have been found at the Ethiopian Radio and Television Agency. "Doctor Who" expert Stuart Kelly told the media outlet: "I was told by a friend that the ­episodes have been found in Ethiopia. The BBC is ­negotiating to get them back right now. I really can't say any more than that."
Many episodes starring the First Doctor, played by William Hartnell, and the Second Doctor, played by Patrick Troughton, have been reported as missing by the BBC. Rumors first surfaced in June that 90 episodes had been found in Africa, as noted by Kasterborous. According to Bleeding Cool, they encompass several highly coveted episodes. Rich Johnston reported the recovered tapes include "[c]ompleted serials that we've only had incomplete before, full series that nothing existed of. Not everything. But heaps and heaps. Possibly even The Full Hartnell."
Ian Levine, a producer who has recovered many lost episodes of "Doctor Who," was skeptical on Twitter when news of the find first began to spread online in June, saying:
In the wake of the new report by the Sunday People, Bleeding Cool has opted for cautious optimism as the BBC has made no official statement about the missing episodes and the only source of the information is a fan. Levine is also skeptical, but promised to kiss the feet of Phil Morris, a film archivist, should the report be proven accurate. Doctor Who Online has also weighed in on the rumors via Twitter, confirming episodes have been found -- but not the 106 claimed in the Sunday People report.
There is a possibility that news of the missing episodes will be revealed on Wednesday and in conjunction with the 50th anniversary special, "The Day of the Doctor," being shown on Nov. 23. BBC is expected to make an announcement about the recovery of missing "Doctor Who" episodes, including their titles, as part of the celebration.
© Copyright IBTimes 2023. All rights reserved.