More Than 1,800 Pounds Of Mac & Cheese Bites Recalled Over 'Misbranding,' 'Undeclared Allergen'
KEY POINTS
Stuffed Foods LLC is recalling its product after learning it may be mislabeled
The product also contained undeclared soy, which is a known allergen
Authorities are urging people to discard the affected product or return them
A Massachusetts-based company is recalling its frozen snacks sold as "Mac & Cheese Bites" for "misbranding" and containing an undeclared allergen. People allergic to soy may experience adverse effects if they consume the product.
The U.S. Department of Agriculture's Food Safety and Inspection Service (FSIS) Wednesday announced that Stuffed Foods LLC of Wilmington, Massachusetts is recalling about 1,818 pounds of its Mac & Cheese Bites that were distributed to retailers nationwide. The problem, the agency said, was discovered after a customer complained that the carton actually contained "Buffalo Style Chicken Poppers."
The affected products were packaged in 9.75-oz cartons containing plastic bags with 12 pieces of the product. They had a LOT code of 20272 and were marked "BEST IF USED BY: MAR 22 2022" on the end panel of the carton.
The news release further stated that the products also contained soy, a known allergen, that was not declared on the packaging.
Soy is a common allergen, especially among children. According to the American College of Allergy, Asthma & Immunology, people with soy allergy may experience symptoms such as wheezing, vomiting, weak pulse, diarrhea, repetitive cough, and tightness in the throat if they consume soy or soy products. In rare cases, allergic people experience anaphylaxis, a potentially life-threatening reaction.
Since allergic reactions are unpredictable, people allergic to soy must avoid products containing soy and should always be prepared to treat an allergic reaction with an epinephrine auto-injector.
No adverse reactions related to the recall have been announced so far. The recall is classified as a "Class II Recall," which means that there is a "remote probability" of experiencing adverse effects from using the product. The FSIS also labeled the health risk related to the product as "low."
The FSIS is advising anyone who has any concerns about any illness or injury due to the consumption of the product to contact a healthcare provider.
"FSIS is concerned that some products may be in consumers' freezers," the news release stated. "Consumers who have purchased this product are urged not to consume them. These products should be thrown away or returned to the place of purchase."
Photos of the affected product are provided by the FSIS here. Anyone who has concerns or questions regarding the recall may call David Robinson of Stuffed Foods LLC at (978) 203-0370.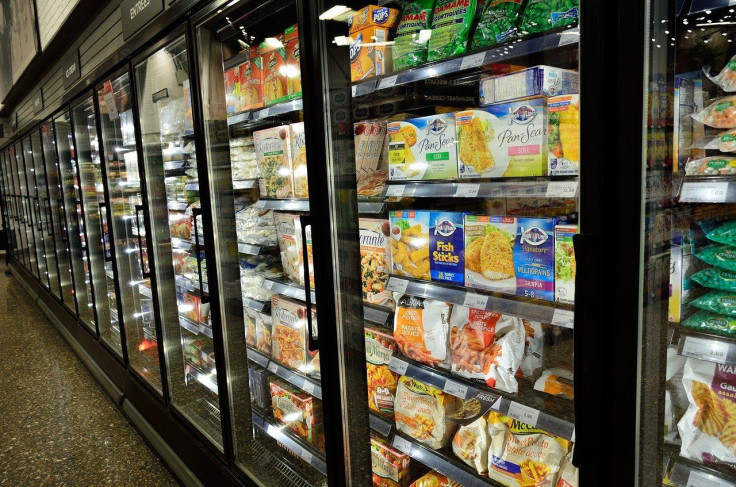 © Copyright IBTimes 2022. All rights reserved.
FOLLOW MORE IBT NEWS ON THE BELOW CHANNELS