Morgan Spurlock Interview: Doc Filmmaker Talks 'Mansome'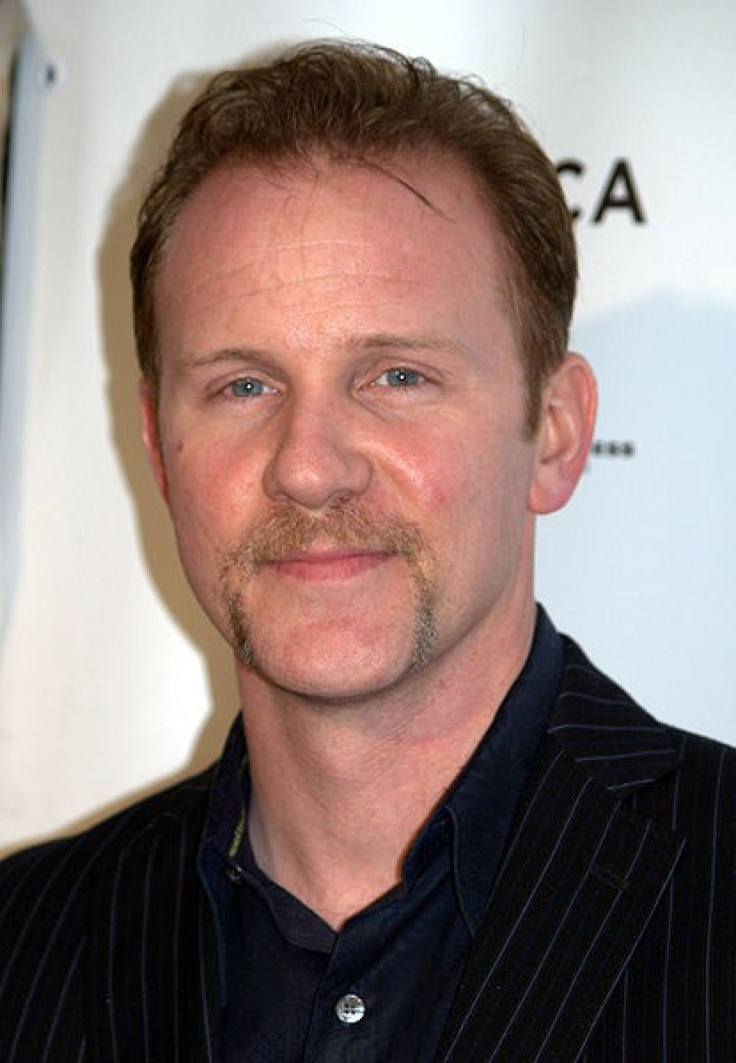 Morgan Spurlock's new film Mansome, opening today, is a major departure for the documentary filmmaker. In his previous films, such as Super-Size Me and Where in the World is Osama Bin Laden, he put himself in undesirable circumstances for the purpose of educating the public. For Mansome he takes less personal risks and draws from the perspective of today's top comedic performers and writers.
The film features such funnyman as Judd Apatow, Paul Rudd, and Zack Galifianakis. His latest non-fiction venture examines the rise of male insecurity and how it affects men's behavior. He finds that the media now targets men as much as they've always targeted women: Men are becoming more conscious of their image and some are going to extremes to alter their appearance. While some men are simply grooming others are considering plastic surgery.
Spurlock uses his trademark neutral approach to take a journey with the audience. As he attempts to discover why male beautification has become more prevalent, viewers uncover mysteries of the male ego along with him. The International Business Times had the chance to sit down with Spurlock and find out more about his work.
What's interesting about you as a filmmaker is that you aren't telling people how to think. You're seemingly just as much of a spectator as the audience is. How do you manage to pull that off so effectively?
That's something that I really tried to do with all my work whether it was Super-Size Me or 30 Days. I really try not to infuse my projects with: Here's what you should think America! I want people to form their own opinion that isn't my opinion. I think it really helps make a film accessible and more entertaining.
What led you to incorporate film actors into Mansome? How did you recruit the likes of Paul Rudd and the Judd Apatow crew?
Will (Arnett) and Jason (Bateman) came to me with Ben Silverman and we discussed what we would put into a film like this. I knew it was going to be fantastic and with Will and Jason onboard I realized the film should be made with insightful funny people. We reached out to Zach (Galifianakis), Paul (Rudd), and Judd they all said: absolutely, we're in.
Were the scenes between Will Arnett and Jason Bateman improvised completely?
Completely. All of their scenes were shot last. We went to the spa for the day and filmed them going from station to station and getting different treatments. We knew the different segments that we wanted to shoot and we filmed them having multiple conversations.
There's a scene in Mansome where you shave for the first time in years and your son cries hysterically at the sight of you. How much of that moment was staged beforehand.
Absolutely none. It was just one of the moments. It was shot in real-time and that was just his reaction. We were playing when that happened and it was just crazy.
The film features a company called Fresh Balls whose owner is a riot. Where did you find him?
We found him on the inter-web. On that worldwide inter-web.
How do you even Google for something like that?
Meri Haitkin (one of the producers of the film) and I were trying to find dumb/crazy products. We saw an ad for a shaver that can shave your head and your back and we realized there had to be other crazy products like that. So we started searching and she came to me one day saying: Look what I found! and I knew it was gold. I asked her to go shoot with him just to see what we could get. She went and shot with him for a day and what she came back with was exactly what ended up in the film. It's amazing.
It seems as though he's an actor but if you actually look up the company it's real and the website is hysterical.
Fresh Balls USA! It is what it is. When people hear Fresh Balls they don't wonder what it does.
There are so many people that are famous for doing nothing. You're famous for doing absolutely everything particularly the things that people don't want to do.
Yeah I put myself in situations that are really uncomfortable. After we did Super-Size Me we developed a pattern of immersive journalism through storytelling and experience. I just really responded to it and really loved it. I'm taking you on a vicarious journey so whatever I experience, you experience. What I feel, you feel. As I learn, you learn. There's a real give and take with me and the audience, which is cool.
The year that Super-Size Me was released other documentaries like Fahrenheit 9/11 were generating major buzz. What was it like to be at the forefront of that?
It was incredible. I think docs were gaining popularity and getting mainstream releases. March of the Penguins made $78 Million for example. It was this boom of a golden age of documentary films. Suddenly they were playing in mainstream theaters. It was 8 years ago when Super-Size Me came out and that was before Hulu, Youtube, Twitter, and Facebook. These sites have changed filmmaking and the dissemination of films. Portals like Netflix and Hulu have made docs even more popular.
A number of film companies, such as SnagFilms, have emerged that focus on web based film distribution. Additionally, footage shot by ordinary people has the ability to develop a following. What's your take on these changes in the film world?
People are becoming citizen journalists which is a great thing. In 2003 there was a democratization of filmmaking because suddenly there were cameras that were good enough and cheap enough to make a film that even when blown up on a big screen still holds up. If you had the money for one of those cameras, a computer, and some software suddenly you could make a movie. Now what's happening which is equally as exciting is the democratization of distribution. Now you don't have to wait for a major studio to buy your film. You have the ability to reach an audience quickly via the internet. I think that will grow and change and it's very exciting.
© Copyright IBTimes 2023. All rights reserved.