Most Anticipated DApp Releases To Watch In 2023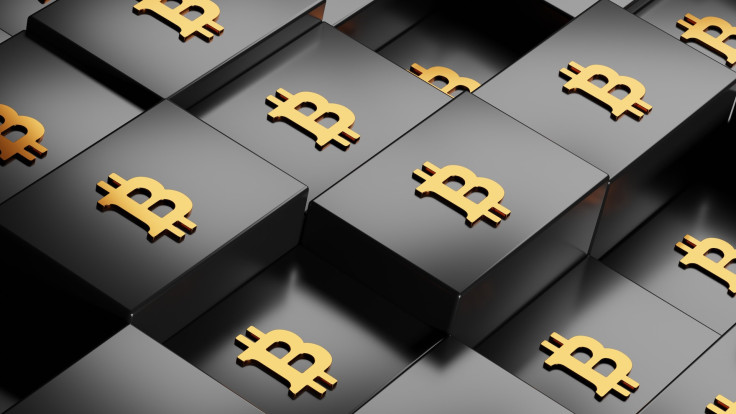 No matter what the landscape looks like, crypto and DeFi enthusiasts will always have a reason to keep building. Today, there are roughly 13,000 dApps in existence, but only a few can really bring value to the DeFi ecosystem.
For that reason, we'll look at the most anticipated dApp releases to keep an eye on in 2023. The list comprises existing and upcoming DeFi protocols and Web3 platforms expected to make a bullish impact by next year.
1. Moonland

Moonland is a multi-chain social multiplayer metaverse that is currently under development.
By just taking a look at the team behind it and the fact that they are building in the middle of a bear market, you know it is a promising project.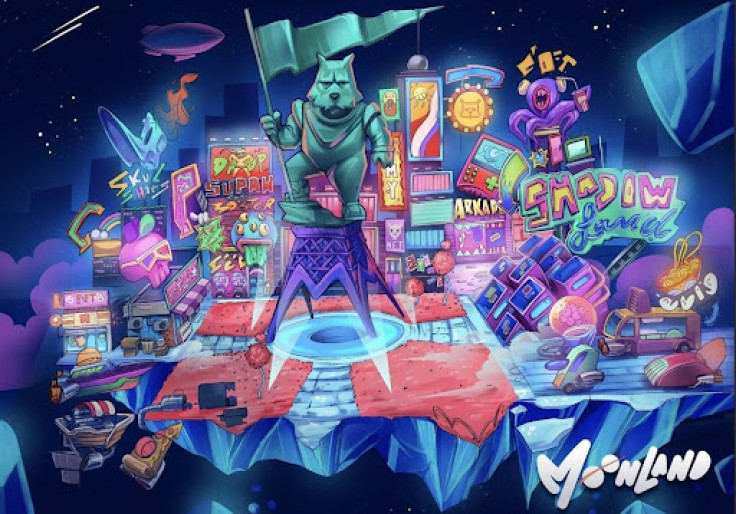 Miguel Palencia, Co-Founder and COO of Qtum is the mastermind behind this project. He's managed to put together a team of artists, developers, marketers and blockchain experts that are determined in creating one of the best metaverse hubs in the industry.
Moonland will launch its own gaming and entertainment experiences and will also bring other projects inside its metaverse. Moonland's team strongly believes that this is the right time in the industry to see other projects as partners and not competitors.
2. Fluid
Fluid is a financial app that combines traditional finance with digital technology and a seamless on- and off-ramp, making it easy to get in and out of crypto in seconds.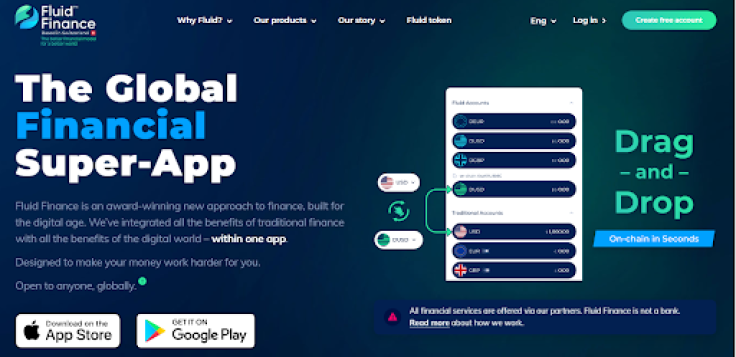 Fluid is based in Switzerland and is accessible to anyone globally by just entering an email address.
The app offers DUSD, a US dollar-backed stablecoin, which can be used by regular users and crypto users alike. It's 100% backed 1:1 with cash reserves and can be used as fiat in the real world, and for DeFi practices.
The app is non-custodial —you just need to connect your Web3 wallet and enjoy the benefits that the app offers: transfers, investments, and cards. This gateway to crypto lets you spend traditional currencies or crypto on your card with the tap of a button.
Fluid has collaborated with some of the most exciting DeFi projects, including Aave, Balancer, and Paraswap.
Fluid is definitely worth keeping an eye on with big plans for 2023, including the release of their physical cards, which allow you to spend your digital money on a debit card in the real world.
3. Allbridge Core
Allbridge Core is a decentralized bridge protocol for swapping stablecoins between multiple blockchains, including EVM and non-EVM blockchains.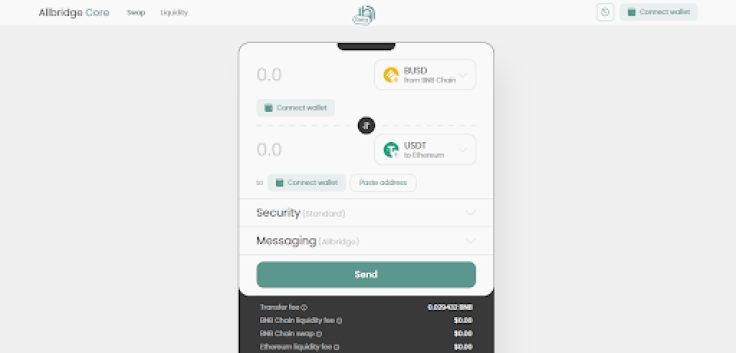 Allbridge Core bridges multiple ecosystems to facilitate swaps and eliminate the need for wrapped assets. It does this thanks to its native liquidity pools established for each asset on all supported chains.
Allbridge Core recently announced its upcoming integration with Polygon, enabling users to bridge stablecoins natively between Polygon and a number of supported networks. This integration allows the Polygon community to access unique chains like Solana and Tron.
Allbridge, the company behind the app, will bring new features in 2023, such as customizable security options which will allow users to add another layer of privacy to their cross-chain transfers by concealing the details of the on-chain transaction. Other upcoming add-ons will be the integration of more tokens and more chains.
4. Panther Protocol
Panther is a cross-chain application that allows users to access DeFi privately and compliantly. Its users can execute transactions and deploy assets across DeFi ecosystems. Panther's privacy and scalability features leverage zero-knowledge proofs.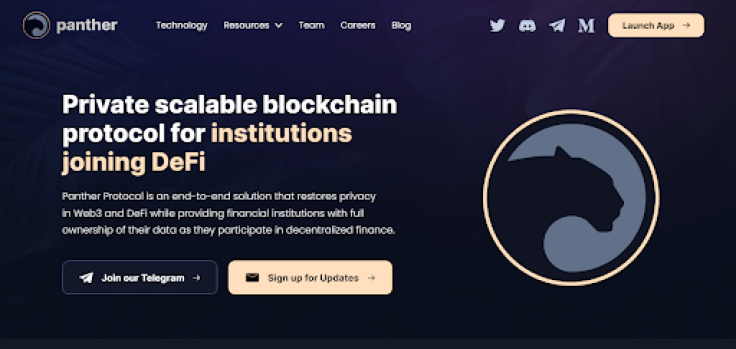 Panther uses zero-knowledge proofs, which refer to a mathematical method by which two parties (the prover and the verifier) can know a value without revealing it. This allows users on Panther to create disclosure statements that provide selected information about the transaction history they want with selected parties.
Some of Panther's core features are:
Private transactions: Panther allows retail users and institutions to move their assets through multiple blockchains while choosing what information is revealed about their movements. This increases privacy while retaining the ability to comply with regulations.
Conduct cross-chain trades and swaps: Panther's Multi-Asset Shielded Pools enable users to deploy assets to DeFi dApps and conduct swaps across chains with full privacy. By depositing, swapping, and interacting with Panther Pools, users increase Panther's privacy and earn rewards.
Shield assets: By depositing assets to Panther Pools, users mint zAssets, private 1:1 collateralized versions of crypto assets that allow users to earn rewards by transacting. Panther Pools supports multiple types of assets, enabling a truly private crypto economy.
On December 8th, 2022, the Panther DAO released the 0.5 version of its protocol, which allows users to mint zAssets and earn rewards. Once version 1.0 launches, users will be able to conduct transactions privately across various DeFi applications. Panther is currently working on integrations into multiple blockchain networks, including Ethereum and Polygon (done), and Avalanche, Near, Elrond, and Flare.
5. Numbers Protocol
Numbers Protocol is a decentralized asset network designed to provide content creators with control, verifiability, and traceability of their digital media files.
The digital media space is currently rife with misinformation, lack of verifiability and traceability, copyright infringement, and more. To address these issues, Numbers Protocol's objective is to create a library in which each digital media file has a unique identity and can therefore speak for itself. It stores key information about the digital file, such as creator information, location, asset changelogs, on-creation metadata, and more.
Numbers Protocol is currently being used by Capture, an app empowering content creators to build their own economies with their work. Capture is described as the first decentralized web3 camera powered by the Number Protocol, it provides creators with a "blockchain camera" to take Web-3 native pictures instantly verified and secured on the blockchain. This provides a higher level of protection for users' asset rights.
Further, users can turn their pictures into NFTs with just a few taps, showcase their portfolios, sell their work, discover the best creators, and form communities and global brands. All of this is powered by Numbers Search Engine, which is the Google for NFTs, allowing users to find any NFT information using a similar set of search technologies.
Other important features of Numbers Protocol are:
Developer tools to register and receive different assets using a developer-friendly API (Application Programming Interface).
Enterprise solutions for institutions working with modern digital assets. The Numbers blockchain uses built-in smart contracts to support royalty distribution, asset collection creation, asset monetization, licence NFT minting, and more.
6. MetaPax
MetaPax is a social platform that allows users to join live streaming using MetaPax glasses. These devices allow them to see and hear what's happening around the streamer from a first-person perspective. This way, users can guide Paxers to solve problems, finish important tasks, explore the world, or simply observe the landscape they are currently based on.
In other words, MetaPax allows users anywhere in the world to see and hear everything around the other person. To achieve this, the streamer, called Paxer, puts the streaming FPV glasses, allowing Beholders (the user watching the stream) to guide them as needed using voice or text with instant translation into the Paxer's native language.
Paxers can set fixed prices for the amount of time spent or for specific tasks. They will receive a push notification when new orders and tasks arrive. The Beholder will pay a certain amount to the Paxer via the MPT token when submitting assignments. The funds are deducted automatically from the Beholder's account. Once the assignment is completed, MetaPax releases the funds to the Paxer's account.
Further, the Beholder can search through Paxers by a list of parameters, such as Paxer rating, location, age and gender, skills and hobbies, availability of means of transportation, and more.
7. DappOS
DappOS describes itself as the first Web3 operating protocol and seeks to create an ecosystem where millions of users can access dApps (decentralized applications) on their mobile phones without adding extra software. This eliminates the need for bridges and drives Web3 adoption for the average user by overcoming typical barriers, such as setting up Web3 wallets, gas token purchases, confusing recovery phrases, all of which require a certain level of crypto knowledge.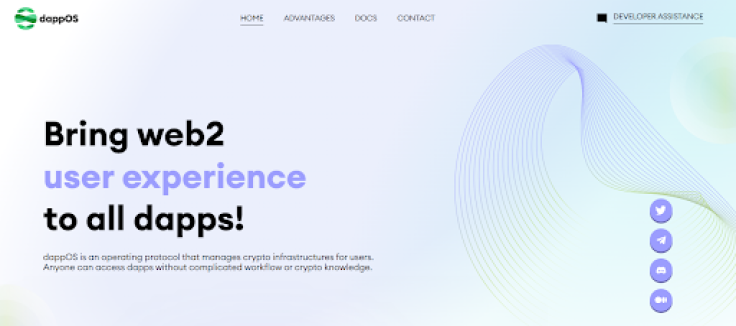 Most dApps are hard to use and require a certain level of crypto expertise, which drives away the average user. DappOS seeks to bring the feasibility and effectiveness of Web2 mechanics into Web3 accounts, but with the benefits of blockchain technology.
DappOS is therefore the middle layer that connects all users with crypto infrastructures, allowing them to execute workflows automatically without the typical hurdles and the know-how. DappOS achieves this by using network nodes, motivated by rewards, which will execute the workflow on behalf of the user —including bridging assets and on-chain transactions.
DappOS beat over 900 competitors for one in twelve places in the Binance Labs Incubation Program. The protocol is now ready for the fifth season. DappOS also allows developers to build apps using built-in SDKs (software development kits). These apps can be deployed on one or multiple chains and ready to use by all users without the need for a wallet.
8. The Graph
The Graph is an Indexing protocol for querying data from multiple networks using various indices called Subgraphs. The protocol, built on the Ethereum network, helps developers to improve their dApps by facilitating information retrieval and collecting blockchain data without third parties.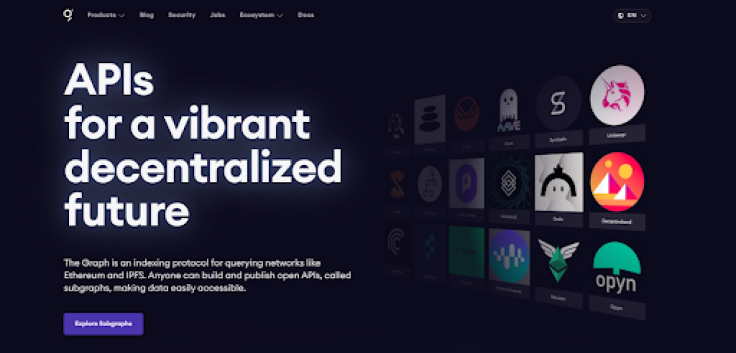 At its core, The Graph is a decentralized, community-governed global platform written in the GraphQL programming language. It uses a proof-of-stake consensus algorithm that relies on network participants who receive GRT, the protocol's native token, as a reward. They are, mainly: indexers, who operate a node to index data and serve queries; curators, who organize data by signaling on subgraphs; and delegators, who secure the network by delegating GRT to indexers.
The Graph features a thorough ecosystem with tools suited for developers, who can build Subgraphs to help the network achieve its mission of facilitating access to on-chain data.
Further, since the protocol supports multiple blockchains, users can interact with multiple dApps whenever possible.
Final Thoughts
2023 is definitely the year of dApps and Web3 platforms. From GameFi and NFTs to trading, lending and borrowing. The protocols featured in this list offer reliable infrastructure and innovative mechanisms for users. They have the potential to become market leaders in the next chapter of the cryptocurrency book.
FOR FREE to continue reading
✔️ Unlock the full content of International Business Times UK for free
offer available for a limited time only
✔️ Easily manage your Newsletters subscriptions and save your favourite articles
✔️ No payment method required
Already have an account?
Log in
© Copyright IBTimes 2023. All rights reserved.