Most Stylish And Best-Dressed First Ladies Of The United States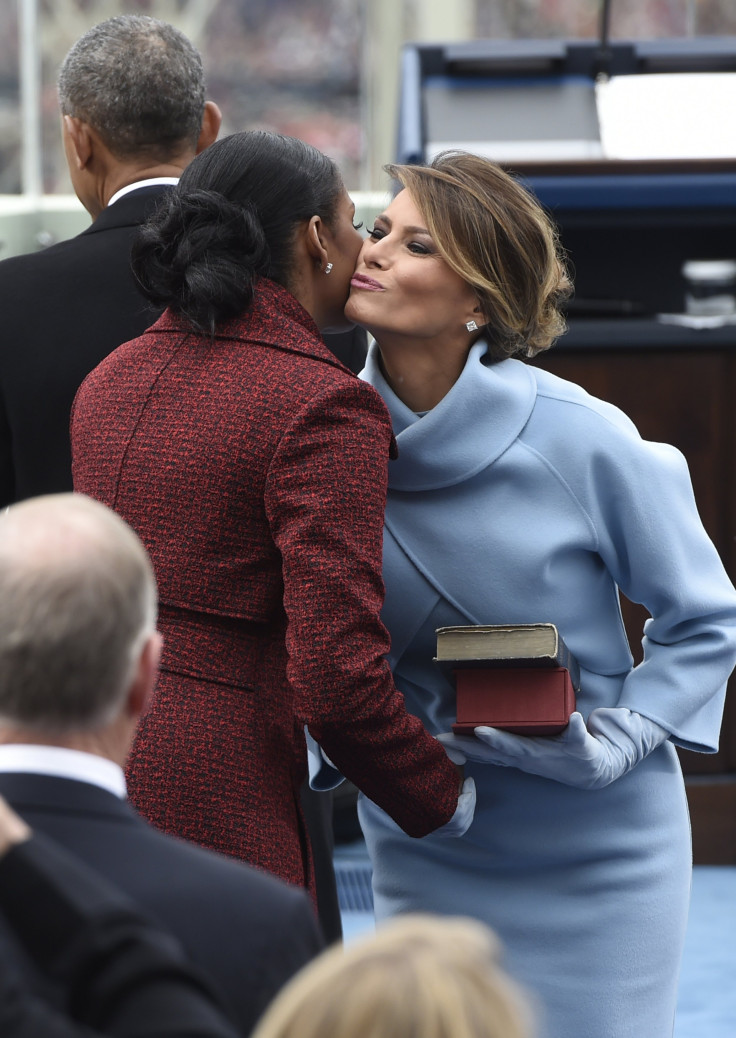 As a former supermodel and the wife of the president, the 46-year-old Slovenia-born first lady Melania Trump is not a newcomer to the art of high-end dressing. However, much like her esteemed position, shaping the appropriate wardrobe worthy of a first lady always comes with a set of difficult challenges and opportunities.
The first lady's choice of clothing not only defines the woman she is or the way she wants to present herself to the nation, but also hints at which designers she wants to uplift, which countries she wishes to embolden and what kind of legacy she desires to leave behind.
Read: What First Ladies Have Worn On Inauguration Day
If Trump's style as first lady is considered as a book, then her powder blue suit on the day of the president's inauguration was the very first sentence of the first chapter. Following that, anyone would continue to read the book, as she tends to get her fashion statement right on every occasion. At the inaugural ball, the first lady was seen donning an off-shoulder white gown embellished with a ruffle flowing down her side and the dress was complete with a delicate red ribbon. Melania still has a long way to go as the first lady, but her White House style seems to stand out already like many of her predecessors.
Former first lady Michelle Obama was also hailed as a style icon and drew a large amount of favorable attention for her clothing choices. She got better with each of her public appearances as the first lady, be it a debate, a ball or meeting with world leaders. She knew what to wear on which occasion. Her "Nancy Reagan and Jackie Kennedy-esque" 2009 inauguration gown placed young American designer Jason Wu on the bandwagon of famous designers, and her J.Crew pieces caused an evident increase in sales. In her eight years of being the first lady, she has appeared in several best-dressed lists and posed for the cover of magazines like Vogue and Better Homes. She was also skilled at donning shorts and sleeveless shirts or dresses, whenever required. Michelle was seen wearing a sleeveless black dress for her official White House portrait, which gained her a lot of attention and was also criticized.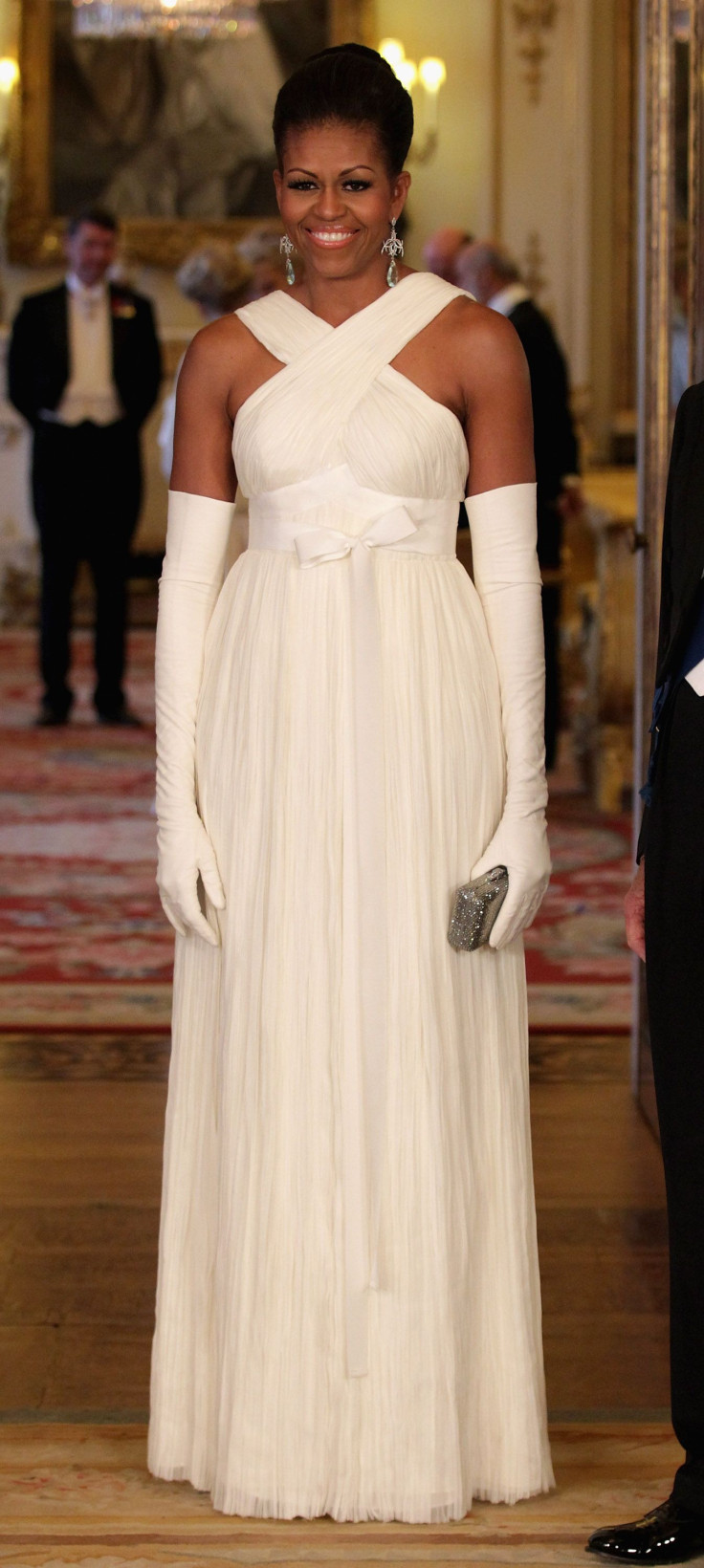 Hillary Rodham Clinton once said: "If I want to knock a story off the front page, I just change my hairstyle." And she was quite correct about that assertion. During much of her time as first lady, Clinton drew a lot of attention for her unique and changing hairstyles and her signature pantsuits. Her '90s fashionable power suits and pantsuits became popular during her unsuccessful presidential nomination bid in 2008. Her inauguration gowns were also extremely popular.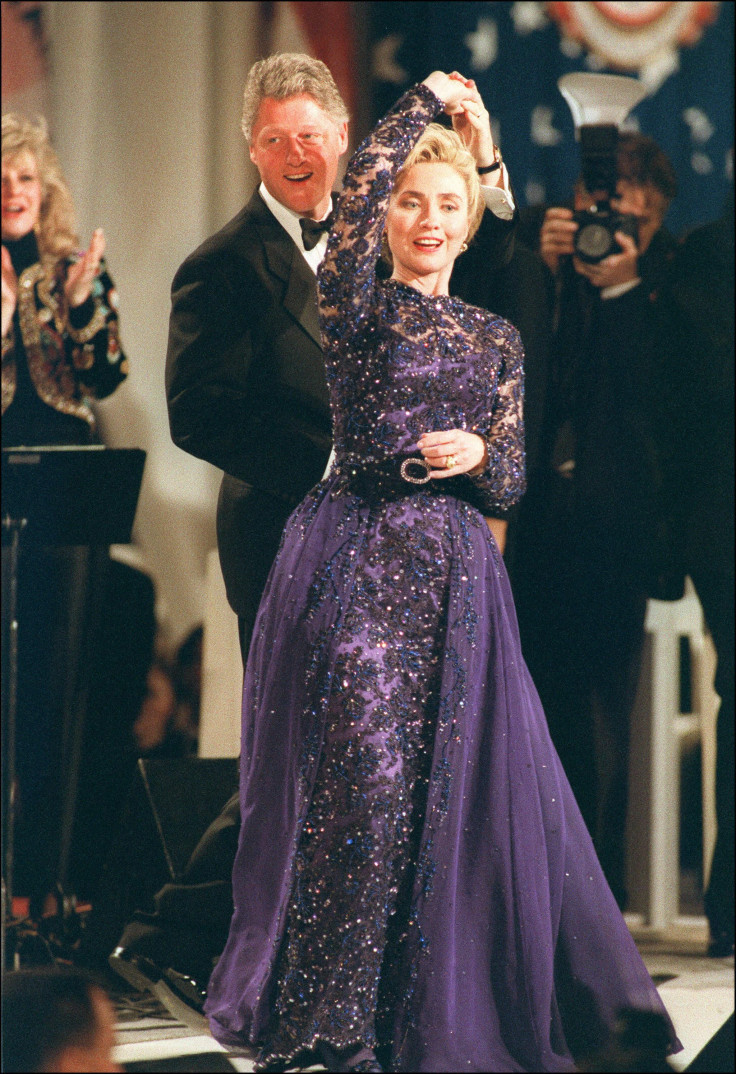 "I believe a woman gets more if she acts feminine," Nancy Reagan once famously said. Reagan was known for her taste in clothing and she re-glamorized the White House and also tried to do the same for its inhabitants. The one-shoulder Galanos column dress and long white gloves that she wore to the 1981 inauguration festivities surpassed years of refined designer looks that first ladies donned. Her signature shade was a crimson that was then called "Reagan red." She wore tailored suits of that shade. Designer James Galanos said of Reagan: "She never went to the extreme. Nancy's daytime clothes were very clean and classic, what I call very good American style, the shirtwaist dresses and wonderful Adolfo suits. These clothes were perfect for her lifestyle, and she knew exactly what she was doing."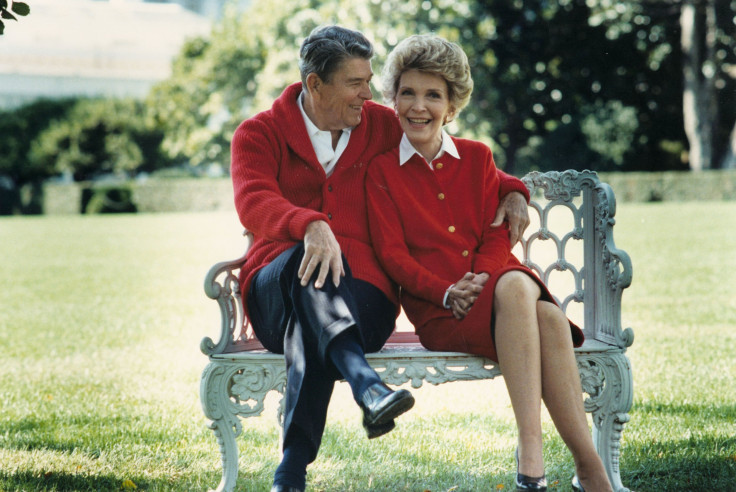 This list would be incomplete without one of the most revered style icons in American history of first ladies. Jacqueline or Jacky Kennedy's grace and class made her one of the most enduring influences on first lady fashion through decades. Some of the most highlighted accessories of her style included her pillbox hats, oversized sunglasses, Oleg Cassini gowns, patterned headscarves and pearls. Kennedy endorsed high-fashion labels like Givenchy and Chanel as first Lady. She was also known for donning bright colors, jeans, turtlenecks, and silk headscarves along with her exquisite collection of statement jewelry.
© Copyright IBTimes 2022. All rights reserved.
FOLLOW MORE IBT NEWS ON THE BELOW CHANNELS