Mother Allegedly Drowns 3-Month-Old Baby, 2 Other Kids; Their Bodies Found On NYC Beach
KEY POINTS
The mother was found soaking wet, walking barefoot on Coney Island
The children were aged 4, 7 and 3 months old
The family said the mother struggled with mental health issues
The bodies of three children below the age of seven have been found on a New York City beach and police believe they may have been drowned by their mother.
Erin Merdy, 30, told her relatives she "drowned all three kids," identified as 3-month-old Oliver Bondarev, 4-year-old Lilana Merdy and 7-year-old Zachary Merdy, officials said. Police began searching for the children Monday early morning after family members called 911 to say Merdy may have done something to hurt her kids, the AP reported.
Officers searched the streets in the neighborhood, as well as the local hospital for the children. They eventually found Merdy, who was soaking wet and barefoot, walking down the Coney Island boardwalk.
The children's bodies were found by the water's edge just three blocks away from where Merdy lived. They were pronounced dead at a hospital.
The mother was also taken to the hospital for a psychiatric evaluation.
"The mother was soaking wet," NYPD Chief of Department Kenneth Corey said at a press conference, the New York Post reported. "Whether she had been out in the rain or whether she had been in the water, again, is all speculative at this point. She was wet, she was barefoot, and she was not communicative to the officers."
Family members said Merdy has a history of mental illness.
"I knew she was struggling in the sense she was trying to find her way through life. In this family we do have a history of mental illness to varying degrees. A few of us have battled with bipolar disorder, but I didn't know her mental struggles," Merdy's aunt, Dine Stephen, told the New York Post.
"I'm at a loss for words. It's not every day you lose three family members in one day," Merdy's uncle, Levy Stephen, told the outlet. "Nobody wants to go to the funeral and see those three bodies."
Merdy's mother, Jacqueline Scott, 56, described her daughter as a "good mother" and said she "might have been going through postpartum depression."
"I don't see her as doing something like this," Scott told NY Daily News. "I hope she gets the help she needs ... I don't know what happened to make her do that."
Merdy has not paid the rent for her $1,531-a-month apartment on Neptune Avenue since July last year. She owed more than $10,000 in back rent and was served an eviction notice in January.
She moved into the apartment less than a year back, a security supervisor reportedly said.
Details about the charges Merdy might face for the children's deaths are unclear.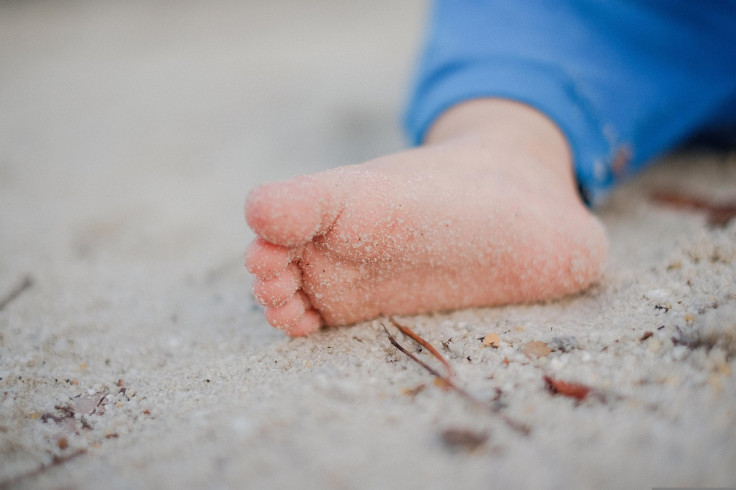 © Copyright IBTimes 2023. All rights reserved.
FOLLOW MORE IBT NEWS ON THE BELOW CHANNELS